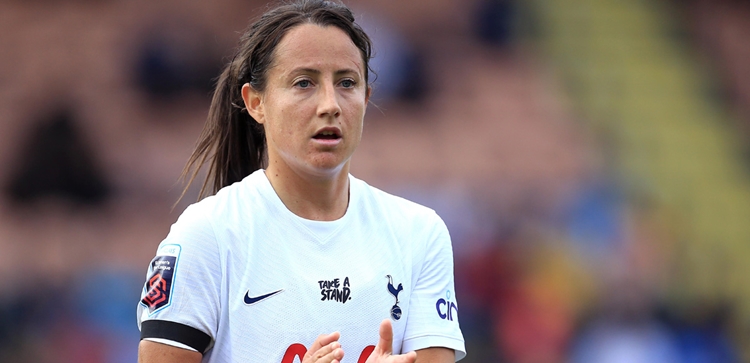 Maeva Clemaron: "We'll stick to our principles against Arsenal"
@SpursOfficial
Fri 12 November 2021, 13:30|
Tottenham Hotspur
In a season of firsts, Maeva Clemaron says Tottenham Hotspur Women are determined to deliver another historic result on Saturday.
Having registered a first win against Manchester City and taking a point off Manchester United for the first time in the Barclays FA Women's Super League already this term, Maeva and her team-mates now have their sights set on a first positive league result Arsenal.
It's set to be quite an occasion at The Hive as we play host to the high-flying Gunners, the unblemished current leaders of the WSL with six wins out of six, with the game televised live on BBC1 (1.30pm).
Summer planning and recruitment by Head Coach Rehanne Skinner and her staff is coming together superbly with four wins and just one defeat so far in WSL action - indeed, we're already half way to matching last season's total of 20 points.
A famous victory at City in September was followed by a late, late equaliser against United last weekend. On the crest of a wave, can they do it again on Saturday?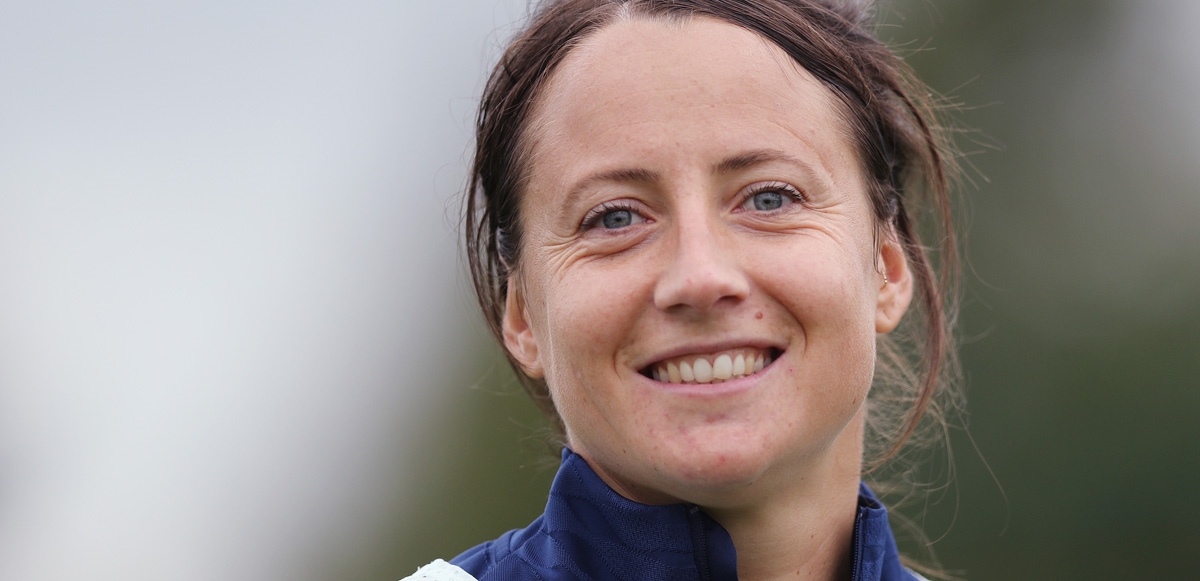 "We speak a lot about the north London derby," said Maeva. "Everyone has this in the back of their minds, this challenge. We want to test ourselves against Arsenal. We know we are the underdogs, and that's fair to say. On the other hand, we've showed before that we're able to take points against top teams.
"We want to go into this game with the same vision. The first thing is to stick to our principles. We have strong principles, so work hard on that, put those in place in the game and then we'll see if that can drive us against Arsenal. If we can take some points, fantastic, and we will do our best to do that."
One of seven first team arrivals this summer, French international Maeva, who turned 29 this week, explained what it meant psychologically to a group of players who are now proving that they can take points off, and therefore are competing, with the 'top teams'.
"These results show how much we work during the week, how we try to improve individually and collectively," she added. "We have staff who are really serious about that work and all the details you need when you play against this level of opposition. It shows that when you work a lot, good things happen, and when you have good values, good things happen too.
"It's game by game for us, stay humble and focus on our principles and what we want to put into our games. We don't need to put more pressure on ourselves, just use the results as confidence and when we play the next top team, we want to compete again."
Read the full interview with Maeva in Saturday's official matchday programme...