Antonio's verdict on Vitesse
@SpursOfficial
Thu 04 November 2021, 23:20|
Tottenham Hotspur
Antonio Conte went through all the emotions in a rollercoaster first game in charge as we toppled Vitesse 3-2 in the UEFA Europa Conference League on Thursday night.
Appointed our Head Coach on Tuesday, Antonio was plunged straight into a must-win match against the Dutch side that beat us a fortnight ago in Arnhem.
Antonio went with a 3-4-3 system with Ben Davies alongside Eric Dier and Cristian Romero at the back, Emerson Royal and Sergio Reguilon wide, Pierre-Emile Hojbjerg and Oliver Skipp holding and a front three of Harry Kane, Heung-Min Son and Lucas Moura.
It was the dream start, as well. With excitement at fever pitch in the stadium, we flew out of the traps and stormed into a 3-0 lead inside 30 minutes - Sonny fired home the first goal of the Conte era (14 minutes), Lucas finished one-on-one for 2-0 (22) and Jacob Rasmussen slid the ball into his own net under pressure from Harry Kane for 3-0 (28).
It looked like it might be party time in N17, but Vitesse had other ideas. Hugo Lloris saved magnificently from Sondre Tronstad only for Rasmussen to head home from the corner (32 minutes). Then Matus Bero slid home for 3-2 (39) and the Vites were back in it.
Cristian Romero was sent off for a second bookable offence on the hour and we had to baton down the hatches for the next 20 minutes, until Danilho Doekhl picked up two yellow cards in four minutes to level it up. Goalkeeper Markus Schubert then handled outside his area for Vitesse's second red card and at 10 against nine men, we saw the game out.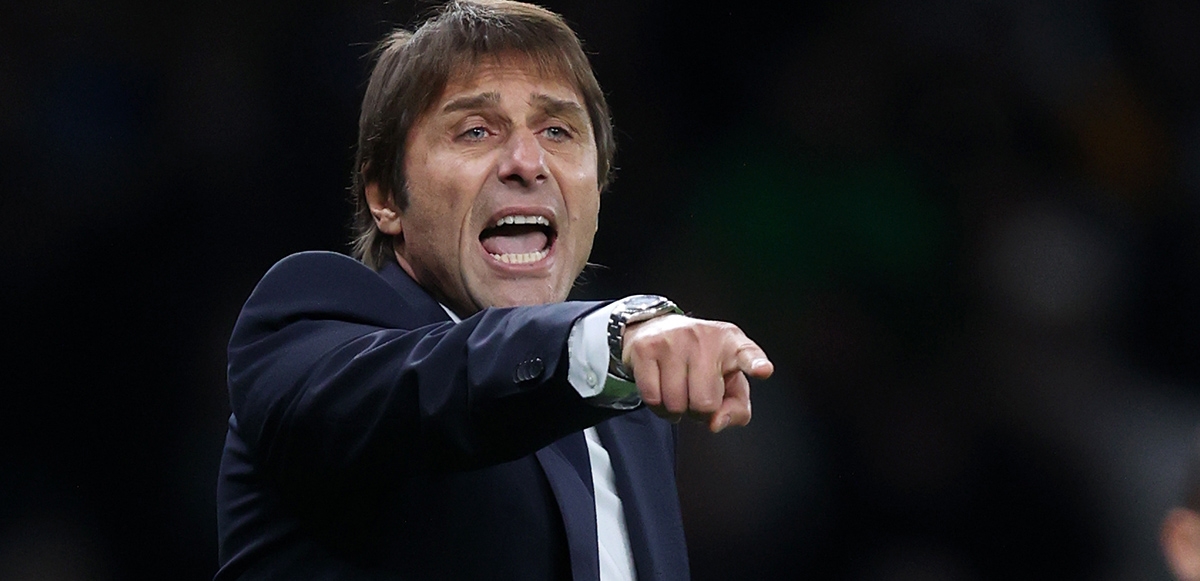 "There were a lot of emotions, yes, because we were winning 3-0 and we were dominating the game, created many more chances to score more goals," reflected Antonio. "Then, in 10 minutes, it happened what you don't think can happen, we conceded two goals and gave the opportunity to Vitesse to grow into the game.
"In the second half you can't imagine staying with 10 men for half-hour, at that moment, honestly, I'm pleased that my players suffer, because it's important to learn to suffer to win. It's not simple, this situation.
"Tonight, we understood when we need to kill the game, we need to kill the game. We should win, we won and now in just one day, we have to prepare for an important game at Everton. I need time, I need time to work, time to stay with my players and work on different aspects, particularly to bring my idea of football.
"But, I'm pleased, because I found a Club with a fantastic stadium, with a fantastic infrastructure, a training ground that is wonderful, fantastic fans and for this reason, we have to give everything to repay the effort of the fans."
Asked what aspects of the performance pleased him, Antonio responded: "I'm pleased because we created chances, we scored goals, we had a situation where we prepared in only two days.
"I think we should work, work a lot, and this is a positive thing because it means we have a lot of space for improvement. The only problem is the time. We have to find the right time to work all together and for one match, we must make our fans proud."
Antonio on Spurs TV