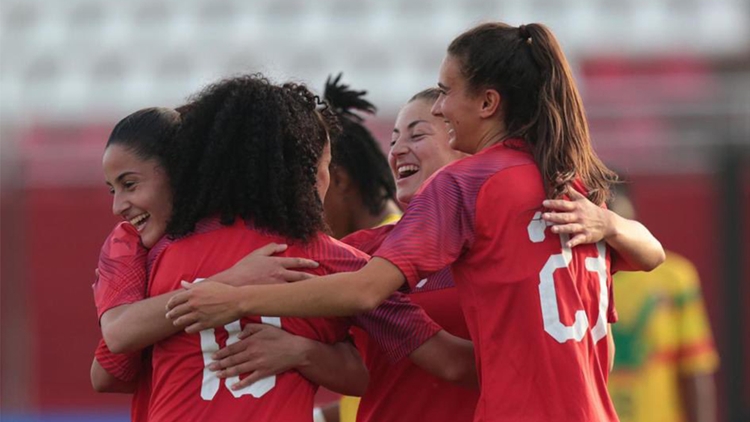 Rosella shines on international debut
@SpursOfficial
Fri 11 June 2021, 17:30|
Tottenham Hotspur
Scoring a goal in the first minute and registering an assist on your international debut is something most forwards can only dream about.
Forward Rosella Ayane's dreams became a reality on Thursday evening when she achieved both feats in the first half of Morocco's friendly against Mali.
Rosella rose through the ranks of the England youth pathway and featured a total of 17 times at Under-17 and Under-19 levels, however she admits she was apprehensive about stepping out on the senior stage for the first time.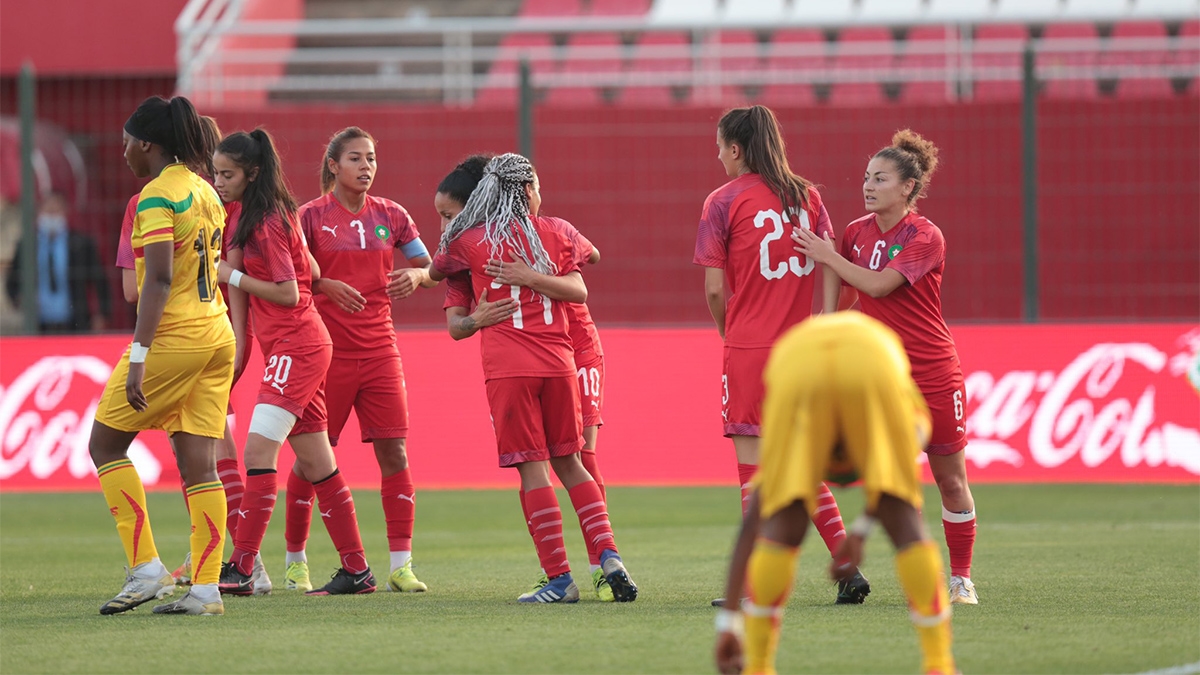 Rosella said: "It was incredible, it was a debut that every footballer dreams about. I was really nervous in the tunnel before the game. I hadn't played senior international football before, and I didn't know what to expect from the African countries having not played against them.
"Scoring in the first minute and getting an assist on your debut is every striker's dream. It was overwhelming to score so early on, and it really helped to settle my nerves. I can't really put into words how much it meant to me and my family. It was a special feeling and actually quite emotional."
The 25-year-old wrote her name into the history books by becoming the first English player from the Barclays FA WSL to play for Morocco and she expressed how proud her family was to be represented.
"It kind of blew up here!" she smiled. "It was in the news and on the TV because I'm the first English player from the WSL to play for Morocco. My Dad is Moroccan, my family still live here, and they are on cloud nine today. It is such a nice feeling to have made them so proud, I can't really describe it. I've never felt like this before.
"As I didn't make my senior England debut, I was eligible to play for Morocco and playing for them has been on my radar for a while now. As I thought about it more and more, when the opportunity arose for this camp, I decided to go for it."  
The forward has experience of playing abroad in new environments and enjoyed a goal-laden spell at Cypriot side, Apollon Limassol, in 2017 where she scored 19 goals in as many games.
"It was stepping into the unknown again which I did before when I went to Cyprus," she said. "It was a new experience for me and with a national team you don't know what to expect. I didn't know anyone before I arrived here."
Having grown up in England, she admits overcoming the language barrier has been a challenge and learning how to communicate with her team-mates - who speak Arabic and French - will take some time to adjust to.
"My GCSE French isn't as good as I thought and I can't speak Arabic, so trying to communicate has been tough. The coaches and players have tried really hard to speak English and slowed down their French for me which I can understand a little bit of. Everyone has made me feel welcome which I'm grateful for, but the language barrier has been the hardest part!
"It was nice to have such a successful debut. Coming into a new environment, playing for Tottenham, being the first English player - I did feel a little bit of pressure on my shoulders to perform - I'm relieved we won, and I managed to get on the scoresheet. When you join a new team, you want to be able to communicate with your team-mates, it was a relief that I could let the football do the talking."  
Rosella is back in international action on Monday when Morocco take on Mali.