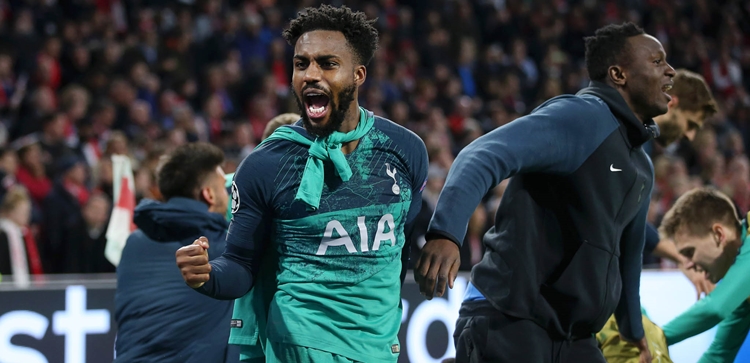 Danny Rose's fond farewell: "I'm over the moon that I came here"
@SpursOfficial
Fri 04 June 2021, 11:30|
Tottenham Hotspur
Danny Rose said he leaves Spurs "a better person, a better professional, a better human" in an emotional parting tribute to the Club and its fans.
After joining us as a youngster from Leeds United in 2007, the left-back became a key figure in our side for much of the last decade, helping us challenge at the top end of the Premier League table and reach the Champions League Final in 2019, before his Spurs career came full circle in 2020/21 with a return to our Development Squad and a chance to train, play with and nurture the next crop of bright young talent coming through the ranks.
Now 30 and at the end of his contract, Danny sat down at Hotspur Way this week to reflect on his 14 years at the Club and told us how he feels his whole journey with us – including this past year working with the Under-23s – has helped to broaden his horizons.
"Everyone knows that I've been with the younger lads for the season – it was their last day on 23 May and when I got in the car and drove home from training, I was sad because, okay, it's not been an ideal last season for me, but I'd like to think that I've made the most of it," he said.
"The Under-23s, they've become a part of me and I see them all as my little brothers. When I was part of the first team and the younger lads used to come up and train, I'd get pretty heated sometimes in training and I used to give them a bit of a hard time but looking back at that now, I feel quite bad that I used to be quite so harsh on them because after spending the year with them, I've seen how hard they work, I've seen how excited they get when they get called up to train with the first team and it's been a real eye-opener.
"I'd come in in the morning, I'd ask them who's training with the first team, they'd say and the look on their faces when they said 'I'm with the first team today', it's been priceless. I've witnessed first-hand what it means to them and the lads who have made their debuts this season, I'm ever so happy for them. With some of them, it won't be the last time they play for Tottenham. To see that side of football has been brilliant and I think it's probably changed my mindset on possibly what I'd like to do after I finish playing football, because they've embraced me as one of them and I've embraced them as my little brothers and it's been a privilege working with them.
"Of course, in an ideal scenario, I wish that I could have been part of Tottenham's first team but I've loved every minute of my time here, I'm going to miss everybody. It's been difficult but the Club, even though I wasn't part of the first team, they've still given me brilliant facilities to continue to train here and they've put me in an environment with the Under-23s where there are still first-class training sessions. I'm obviously disappointed that I've come to the end of a chapter but I'm excited to see what happens in the future with myself."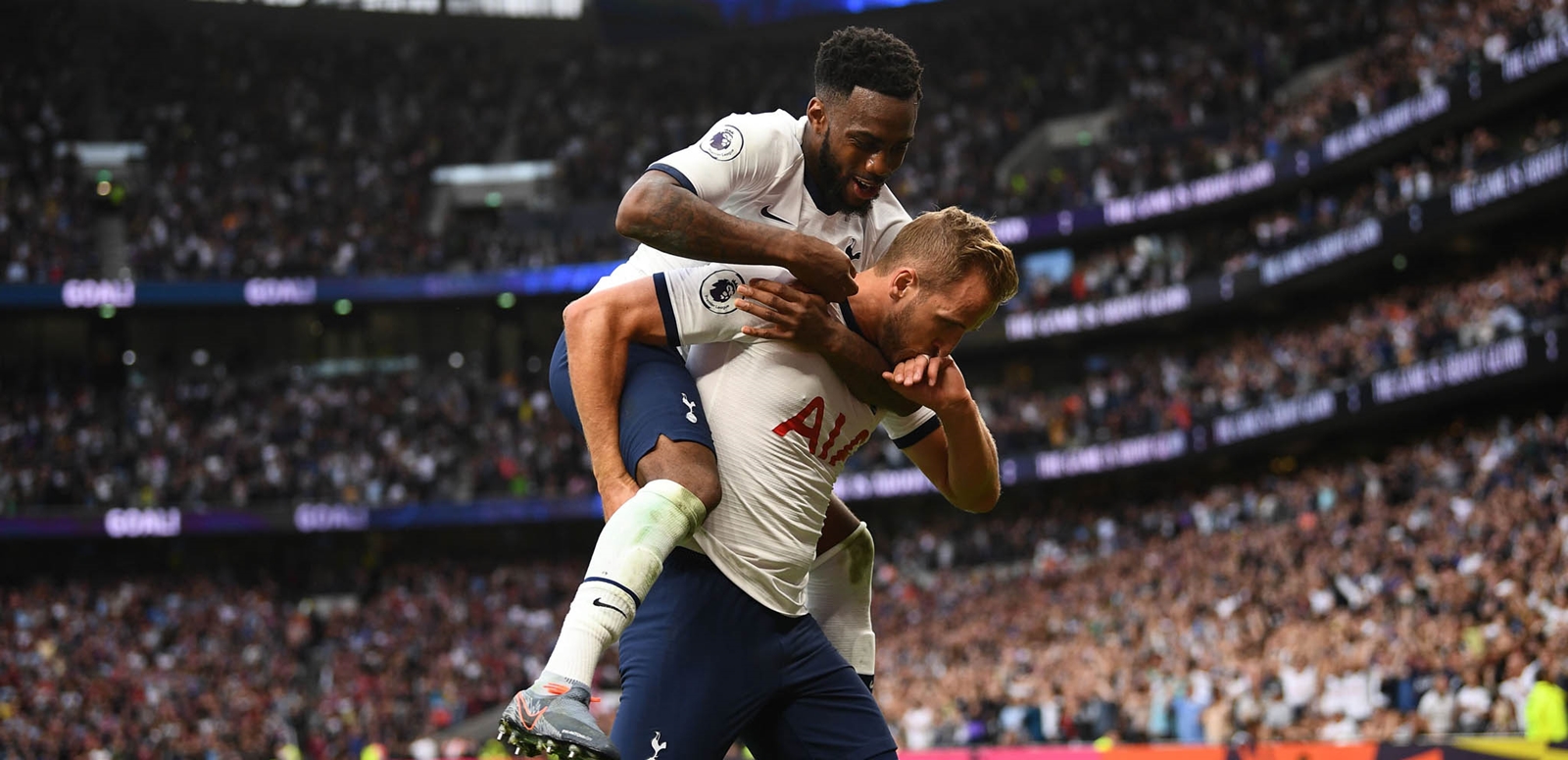 Danny continued: "If you go back to 2007, the Club was possibly a top six, top eight club, then we broke into the top four, we were always in and around it and then until recently, Tottenham were in the top four. It's been brilliant being a part of that process, the transition. It's probably something where only now at the end of my Tottenham career, I can sit back and take it all in, but the strides that the Club have made… 14 years might sound long but if you think about how we were a top eight club, then top six, then top four, it's been a great project. Unfortunately we finished seventh this year and it looks like it might be now another project to get the Club back to where it should be, but I said to the young lads on my last day that I believe it's an exciting time to be a young player now at Spurs.
"I'm over the moon that I made that choice to come here in 2007. I wish we could have won something together but the Club are not far away from that and obviously I wish everybody at the Club the best of luck going forward. On the whole, the Club and the Chairman have been brilliant towards me. For 14 years I've pretty much driven the same route in to training every day – it's all I've known really, it's going to be strange if and when I join a new team because I'm going to be taking a different route to training but I'm grateful to the Club for bringing me in in 2007 as a 17-year-old and I feel very privileged to have experienced some of Tottenham's great days. I was given an opportunity this season to pass some of that knowledge on, I'd like to think that I've done that and I leave the football club a better person, a better professional, a better human than I was when I arrived 14 years ago. I just had a meeting with the Chairman this morning, he was asking me where I'm going, if I need any help with anything, he said I'm welcome to come back in the future and I wished him luck – he said there may be an opportunity where I can get to say goodbye to the fans as well, which is great.
"The fans, they've been top class. I think I gave them a reason or two not to be behind me over the years but they've been brilliant. Even now I get stopped in the street and they thank me for everything so I just want to say thank you for the love and support that they've given me over the 14 years. I'm hoping I will get a chance to say goodbye to everybody. I'm going to miss all the fans, miss everybody who has been involved at Spurs and I look forward to coming back one day. They'll be a part of my heart for a long time and I'm going to miss them."
In an extended interview, Danny reflected in detail on some of his most memorable moments during his time at the Club...
Early days and 'that' goal against Arsenal on his Premier League debut
"I would have been about 17 in my early days and I was training pretty much all the time with Juande Ramos. I got a bad knee injury in about October time and had I not got the injury, I think and I believe that I would have made my debut then under Juande because I was doing well with the first team. The squad that we assembled under Harry Redknapp was frightening – there were two very good players in each position and being young, you had to wait for your turn and I wasn't as patient as I probably should have been. I had to change my attitude, I did that and it resulted in Harry playing me in the biggest game of that season against Arsenal. On the Sunday we'd lost to Portsmouth in the FA Cup semi-final. It was a huge disappointment, Harry tried something different, he put me in, I played, scored and it was a tiny contribution but I'd like to think it helped in the process of the Club finishing in the top four that year."
Establishing himself in our first team in 2013/14 and the subsequent signing of Ben Davies
"After Christmas of that season it was probably fair to say my performances weren't the best, they weren't how I'd started that season and I remember there were some calls for the Club to buy a new left-back. I was watching and waiting to see if the Club was going to do that and they did, they bought Ben. Ben's been a great team-mate and it's been a pleasure competing for the left-back spot over the last six years. Ben is a top, top professional and I'd like to think we improved each other. It was probably the best thing for me that the Club did buy another left-back because it gave me a bit of a wake-up call and after that, I'd like to think that's where I properly kicked on for Tottenham."
On top of his game
"The year that we were fighting with Leicester for the league, I felt I was playing some good football and that led to me getting my debut for England, going to the Euros and being England's number one at left-back. I'd say from the start of that season (2015/16) to the middle of the next season, it was probably a good 18 months, I would say I played some alright football and again, had I not been unlucky and got injured, it would have been interesting to see how good I could have been. I'd probably say that 18 months was the most consistent and the best shift I put in for Spurs."
Missing out on the Finale of White Hart Lane due to injury
"First and foremost, the new stadium is top class, it's phenomenal, but I think I took White Hart Lane for granted. It was a bit of a tight pitch and being a player, I took that for granted and I would give anything to have one more game there. I got injured that season and my last game for Spurs there was against West Brom – at the time I didn't know that was going to be my last game there and it was probably hard to take that I didn't get to be a part of the Manchester United game, which was the actual last game. But obviously the stadium now, it's amazing and second to none."
Journey to the Champions League Final in 2018/19
"After a few games, we only had one point and it was very, very unlikely that we were ever going to progress out of the group. It went to the last group game, we had Barca away, we needed something from Inter but at the end, in that Barca game, we played unbelievable. I remember I'd just come back from injury again, we were in the hotel and Mauricio Pochettino sat me down. At the time I didn't know if I was playing or not, he asked me if I felt okay to play and I said 'yes I'm fine'. It was the only time in six years that he sat me down like this and he said, 'Danny, whatever you do, don't make Messi angry!' He said, 'we need Messi to be calm tonight so don't kick him!' That was the only time I've ever been so nervous before a game! Luckily Messi wasn't playing, we drew, we did ever so well and we progressed, we beat Dortmund home and away, then we had City. The home game, I think we deserved to win, it was 1-0, we deserved that. The away game, there's just no way to describe the emotions. We obviously went there, didn't want to concede early, we conceded after two minutes and I remember thinking it was going to be a long, long night. Then we went 2-1 up and I changed my thoughts, I said to myself that the game was over, we'd won. Then they scored again and they scored again, we got to half-time, I think they only needed one more goal to go through, Aguero scored and I thought 'that's it, we're out', then Fernando came on, he scored and it was just a whole contrast of emotions for 90 minutes. In the Ajax tie, the home game, we were poor and we probably deserved to lose but the away game, it was phenomenal. We were 3-0 down on aggregate but we believed and believed and in the second half we were brilliant. Lucas did wonders to score a hat-trick and gets us through to the final. Preparing for three weeks for a final after the season had finished, it's something I don't think I enjoyed. For probably two weeks out of the three I was nervous and I'm never normally like that. For two weeks, all I was thinking about was the final, every training session was dedicated towards the final, there was no way of being distracted or thinking about anything else. It was the first time I've ever been like that throughout my career. Obviously it was an enjoyable experience and we were unlucky on the day. I don't know what the rest of my career holds but it's something I'd love to experience again."
Memorable games
"There's been some amazing games that I've been a part of. Off the top of my head, we had the Champions League games throughout that 2018/19 season, in 2014/15 we had a great game against Chelsea where we won 5-3 at the Lane – I scored in that one – then the season before the last season at the Lane, we beat United 3-0, that was a great game too. We drew with Arsenal 2-2 at the Lane, obviously we didn't win but just in terms of atmosphere, Harry scored an outrageous goal where he was wearing the eye mask – that was brilliant. There's been a lot. At Wembley, I was only on the bench but we beat Liverpool 4-1, there was also Pep Guardiola's first season at City where we were the first to beat them under him – again, a great game. As I look back, there's been quite a few games that I feel very lucky to have been a part of."
Last week, we took a pictorial look back at Danny's time at the Club...