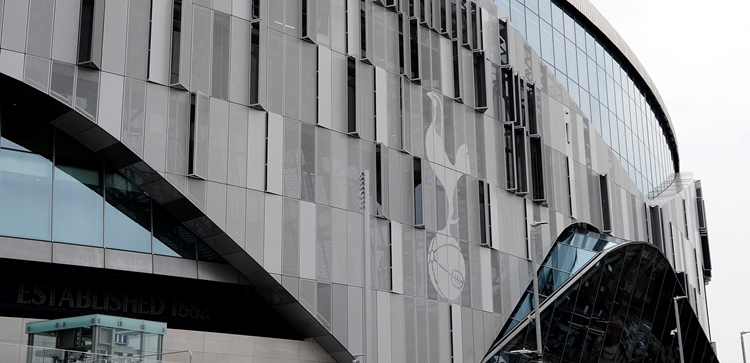 Club announcement - Finance update - CCFF repaid, short-term debt replaced with long-term
@SpursOfficial
Fri 18 June 2021, 09:00|
Tottenham Hotspur
The Club has completed on an institutional fund raising of £250m, with an average tenure of over 20 years and an average interest rate of circa 2.8%. The debt stack includes a new 30-year tranche, with a bullet repayment in 2051 and is a unique financing for any sports entity with the long-term institutional debt markets.
The funds have been used to repay the £175m CCFF funding from the Bank of England, which was used to address some of the shortfall in income caused by the pandemic and will also partially repay a bank loan held by the Bank of America which had a shorter term, moving it to fixed rate 15-year money, locking in low interest rates and extending the tenure of the debt.
Chairman Daniel Levy: "The long-term sustainability of the Club is paramount and the replacement of short-term debt with long-term financing means we are in a secure financial position.
"The Club's ability to manage effectively throughout the Covid period led to discussions with the same institutions that supported the Club in 2019 to refinance stadium funding. Our institutional investors and banks have been supportive and positive throughout the pandemic despite the uncertainty in the economy and the lack of fans at the stadium for the past two seasons, for which we are very grateful.
"I should also like to take this opportunity to thank all our partners who have continued to support us, in particular our long-term partner AIA. During these challenging times, they have worked alongside us on new ways to activate and engage. We never underestimate the immense contribution this partnership makes to our resilience as a Club."
Elliott McCabe, Bank of America: "We are very pleased with the overall results and strong support from the existing investors and banks. Once again, Tottenham Hotspur Football Club (THFC) achieved "firsts" in the Direct Private Placement market for Sports, with the long dated bullets topping the 25 years achieved initially with a new 30-year tranche. The results underscore the high confidence in ownership, management and THFC long term."