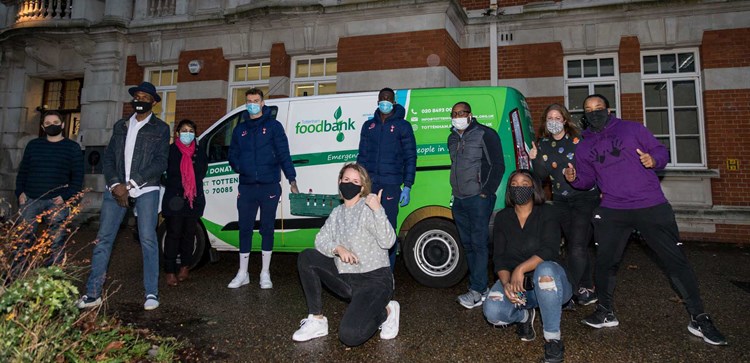 Not Just For Christmas – Club and Supporters' Trust launch joint fundraiser for local Foodbanks
@SpursOfficial
Thu 28 January 2021, 11:00|
Tottenham Hotspur
Tottenham Hotspur, its charitable Foundation and its Official Supporters' Trust have today launched a joint fundraising initiative to support North Enfield and Tottenham Foodbanks throughout the coming year.
The Club and its fans are long-term supporters of the Foodbanks, assisting local people living in crisis. During the COVID-19 pandemic, demand for the Foodbanks has risen by approximately 300 per cent.
Having recently made its annual Christmas donation to the Foodbanks, the Club and its Foundation are now working with the Supporters' Trust to address a continued need for support.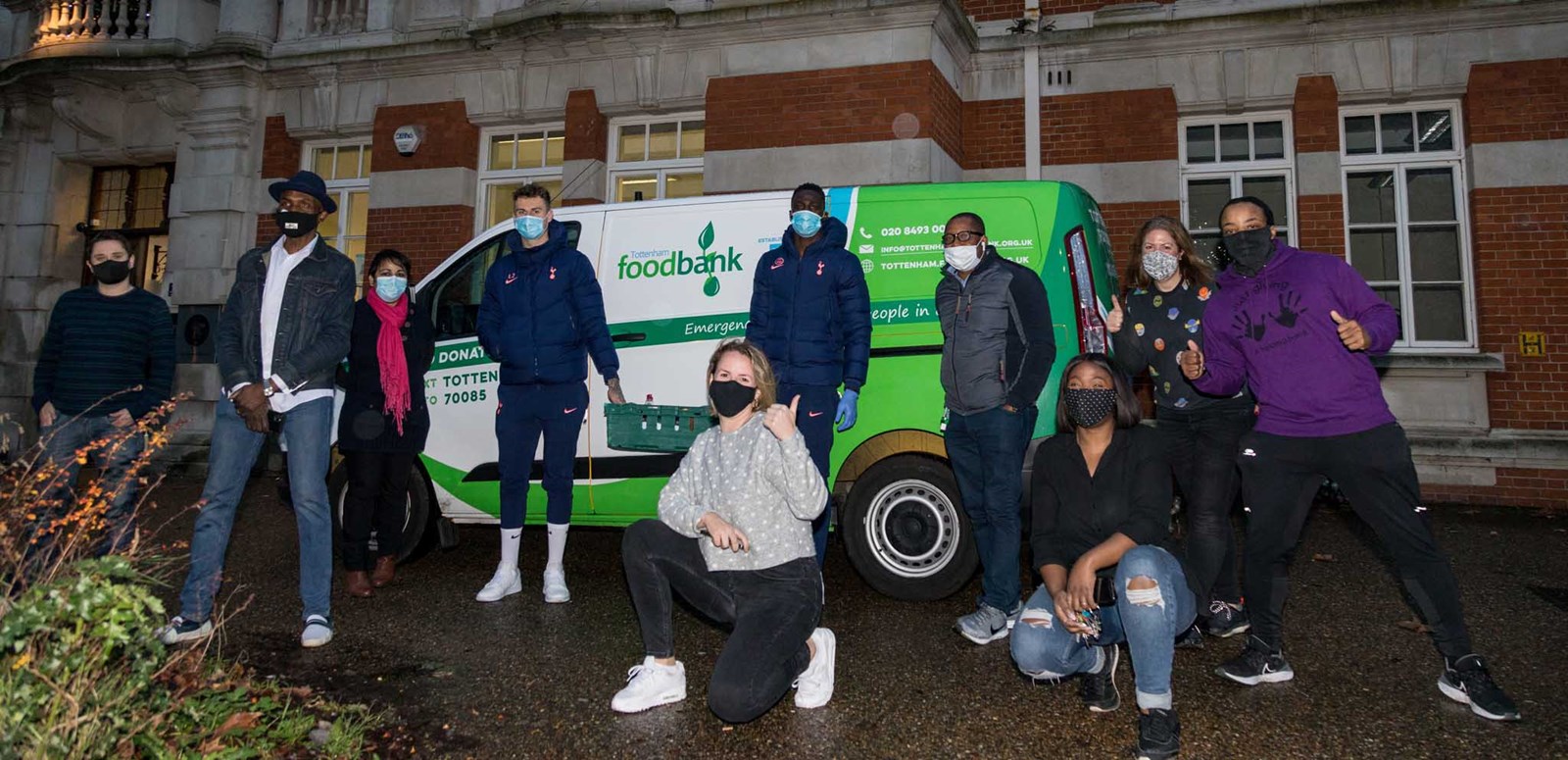 Not Just For Christmas – Club and Supporters' Trust launch joint fundraiser for local Foodbanks
• Fundraiser for North Enfield and Tottenham Foodbanks set up by the Club, its Foundation and the Tottenham Hotspur Supporters' Trust.
• Fans are able to make donations via our text-to-donate service throughout the year to assist Foodbanks helping local people living in crisis.
• Demand on our local Foodbanks has risen by 300 per cent during the COVID-19 pandemic.
• Club made its annual Christmas donation to the Foodbanks last month and is now aiming to address the year-round need.
In November, the Trust launched its Kick Off Against Hunger campaign for Tottenham Foodbank, urging fans to donate at least the price of a pie, a pint or a programme every time Spurs kick off a match, and is now joining forces with the Club to raise awareness of the new fundraiser for the two Foodbanks amongst its members and wider fanbase.
Fans are able to make donations of any amount via our text-to-donate service that will be regularly promoted across Club and Trust platforms around matchdays.
To make a donation, for example, text COYSFOODBANK 3 to 70085 to donate £3*
*Texts cost the amount of your donation plus one standard rate message. Donations can be made from UK-registered phone numbers only.

Money raised via the text-to-donate service will be administered centrally by the Tottenham Hotspur Foundation, as a registered charity, and divided equally between both North Enfield and Tottenham Foodbanks.
Those from outside of the UK wishing to make a donation can do so via the Foodbanks' individual fundraising pages:
Daniel Levy, Chairman, Tottenham Hotspur, said: "The Club has strong ties to its communities and is inspired by the efforts of staff and volunteers at our local Foodbanks.
"We annually make donations at Christmas time – however, we recognise the need for Foodbanks to remain stocked with vital supplies for local families throughout the year and not just for Christmas.
"It is great for the Club and its Foundation to be working with our Official Supporters' Trust on this initiative and we are sure this is something our fans will be keen to support."
Katrina Law, Co-Chair, Tottenham Hotspur Supporters' Trust, said: "Spurs fans have already demonstrated both their outstanding generosity and their appreciation of the vital role performed by foodbanks by donating over £50,000 so far this winter. It's a cause we at the Trust are extremely passionate about. No one should be living in food poverty in the UK in this day and age.
"We're delighted to collaborate with the Club to amplify our combined work in this area, to highlight the urgent need for donations and to keep both the Tottenham and North Enfield foodbanks front of mind whenever the whistle blows and the cockerel crows."
Foodbanks provide emergency food and support to people living in poverty – currently more than 14 million people in the UK – including 4.5 million children.
The Trussell Trust supports more than 1,200 food bank centres in the UK, including North Enfield and Tottenham, to provide a minimum of three days' nutritionally-balanced emergency food to people who have been referred in crisis, as well as support to help people resolve the crises they face.
Tonye Philemon, Manager, Tottenham Foodbank, said: "Poverty and unemployment in Tottenham has long been above national and London averages, and now we have the highest furlough rate of any UK constituency. Spurs' support for our foodbank is like a promotion from the lower divisions into the Premier League, as it helps us give even better support to vulnerable neighbours. Thank you from the bottom of our hearts!"
Kerry Coe, Manager, North Enfield Foodbank, said: "Here at North Enfield Foodbank, run by Jubilee Church London, we have seen a huge rise in people needing and using our services. Tottenham Hotspur have consistently been a support to us, even before the pandemic. More than ever we have seen the community come together to support our foodbank. We are so thankful to you for all of your support! We at North Enfield Foodbank are looking forward to kicking off 2021 with the support of Spurs, forging a relationship similar to the excellent one between the football club and their fans worldwide."