Hugo's 20/21 preview: "It's always with pride that I go on the field and fight for the Club"
@SpursOfficial
Sat 14 August 2021, 14:52|
Tottenham Hotspur
Nine years, 373 games, and Hugo Lloris is looking forward to his 10th season at Spurs just as much as his first.
That was back in 2012, when the French legend first drove through the gates at what was then our Spurs Lodge training ground in Chigwell. Not long after his arrival, Hugo was part of the first squad to take advantage of our new, world-class facility, Hotspur Way.
Named captain in November, 2014, Hugo has worn the armband since, leading us back into the Champions League, second in the Premier League in 2016/17 and the Champions League Final. As France captain, he lifted the World Cup in 2018. Less than a year later, he led us out at our new home, the majestic Tottenham Hotspur Stadium.
Now he's on the cusp of Club history. Hugo steps into the season on 298 Premier League appearances, just one behind Darren Anderton, our record appearance maker in the competition. If he starts against City and Wolves, he'll be the first player to play 300 times for us in the Premier League.
Aged 25 when he arrived, 34 now, it's fair to say he's seen a lot in those nine years...
Had he changed? "I don't think so," he told us in what has become somewhat of a tradition, the skipper's interview ahead of opening weekend. "I'm still the same guy with the same ambition, the same motivation.
"I try to enjoy every day, every training session and always enjoy the competition. Time is running so fast. The changing room has changed a lot in nine years, but it's with the same pleasure that I'm going to start this season, try to satisfy the fans and try to get some good results for the Club, especially after last season, which was a bit difficult. We all want to step up. We all want to bounce back as a Club, as a team, and take things in the right direction."
How are you approaching your 10th season at Spurs?
Hugo: "With the same excitement, with the same professionalism. I'm focussed on my body, my mind, to make sure I'm ready to help the team, and try to lead the other lads. Hopefully we will have a strong season together."
It's been quite a journey - what are the next steps?
Hugo: "In nine years there have been ups and downs, we did some great things, but the best way to put a stamp down is to win something. We lost a final last season, lost the final of the Champions League, finished second in the league. We got close to a trophy, but it wasn't enough. But I think it's the same motivation every day when you wake up in the morning and when you come to train, to try to deliver your best and make sure you are ready, because when the opportunity is in front of us, we have to make sure we're ready to go and get it. At the moment, the focus is on building confidence inside the changing room, inside the squad, and try to get some positive results, have a good run and then step by step we have the talent. Nuno is going to bring his football vision, and it's up to us, the players, to respond to his demands, to enjoy the football and share emotions with the fans."
Does being so close so many times work as a driving force?
Hugo: "We really want to deliver something big for the fans. We were close in the past. We had some great moments that will be memories, but still, it's not enough. You always want more, you always want better, and that's how I see things."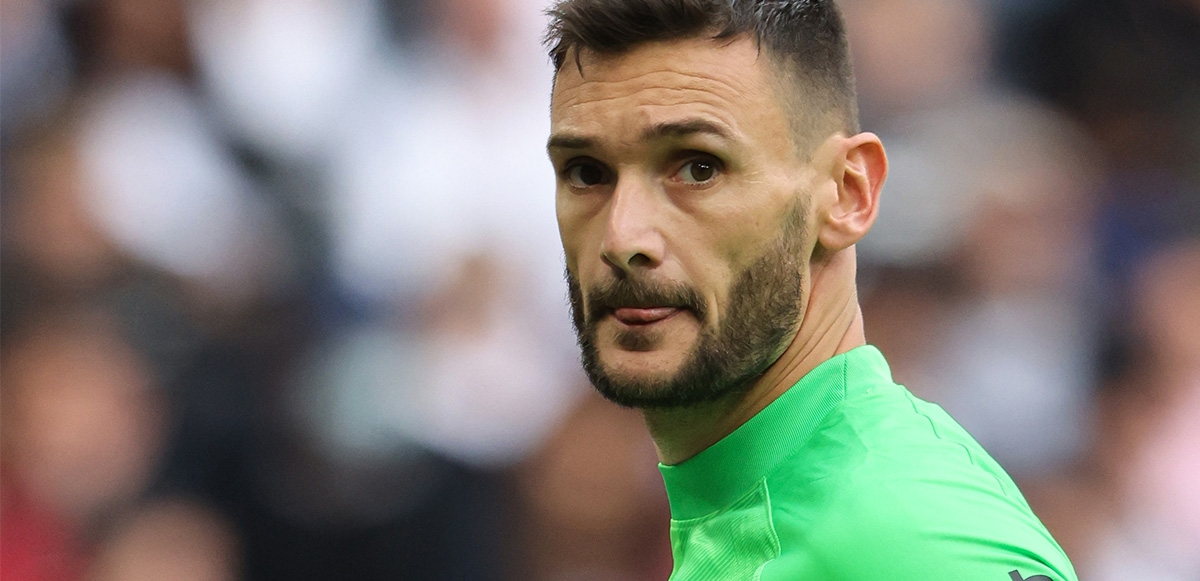 City up first - how do you see Sunday's game?
Hugo: "I think it's the best way to start. We are going to play the champions in front of our fans, that's really something very special and we need to use it in the right way, try to use everything positive to bring the energy on the pitch and bring a tough game for them. We know we have the talent and then it's just to make sure we are ready to compete, make sure we are strong as a team, we need to believe, even more than before, in ourselves, and of course it's going to be a big test as our first game. The season is still a long season, whatever will happen. But I believe it's more important than ever to start well, especially after the last season, which was tough."
You are two matches away from becoming our first player to reach 300 in the Premier League - how does that feel?
Hugo: "I didn't even know that! I don't really think about those kinds of things. I will probably enjoy when I retire, but that's not tomorrow! But I know it's something important, and obviously I belong to Spurs, no? After nine seasons, I don't know how many games I've played for the club, for the fans, it's always with pride that I go on the field and try to fight for the Club. Listen, hopefully there are plenty more ahead of me, and I will have the same motivation and willingness to win."
Spurs TV - Hugo's top 10 saves of 2020/21