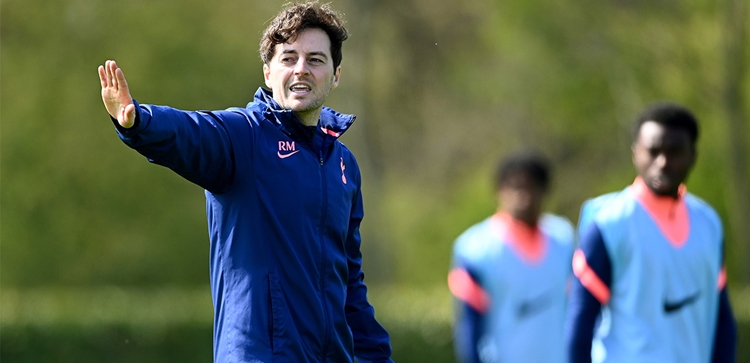 Ryan Mason: "I love the Club, this is a massive honour"
@SpursOfficial
Tue 20 April 2021, 18:35|
Tottenham Hotspur
Ryan Mason was eight when he first walked through the gates at our old training ground, Spurs Lodge, starting a 20-year association with the Club that has taken him from Academy schoolboy to Interim Head Coach.
It's a journey that includes joining the Academy full-time in 2007 and graduating with his first team debut at the age of 17 in November, 2008. It also includes making his Premier League debut in the north London derby, starting the 2015 League Cup Final and captaining the team and scoring with the armband in a Europa League tie against Fiorentina in 2016.
The journey includes 70 appearances in all competitions but a playing career that ends in tragedy, forced into early retirement at the age of 26 in February, 2018 after a life-threatening head injury sustained playing for Hull City against Chelsea in January, 2017, having joined the Tigers in August, 2016.
Ryan's journey brought him back to Spurs as a coach in the Academy in 2018 and will now continue as Interim Head Coach, leading the team out first at Tottenham Hotspur Stadium against Southampton in the Premier League on Wednesday evening (6pm) and then, on Sunday, at Wembley for the Carabao Cup Final against Manchester City (4.30pm).
"It's crazy story, and I'm sure one day I'll look back on it and smile, but at the moment, when you are in that circle, you can't really think like that," said Ryan on Tuesday.
"Obviously, it's a massive, massive honour. I love the Club and I think the fans and everyone associated with the Club know how much it means to me. I'm looking forward to hopefully helping the Club.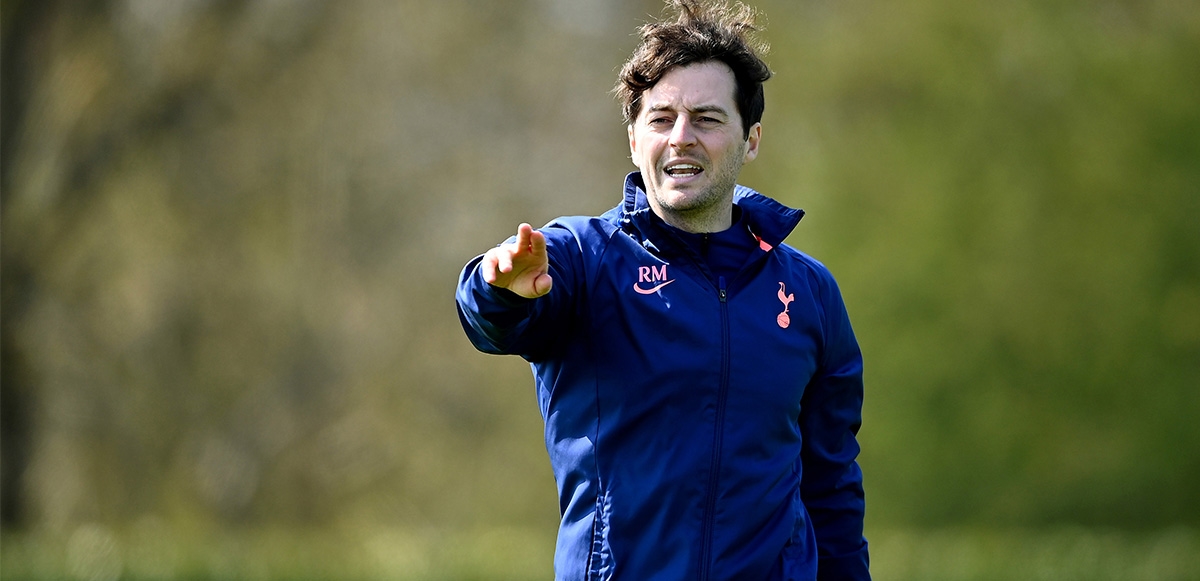 "I've been associated with the Club over 20 years now, a very long time, experienced it as a player and a coach as well and to be trusted with this opportunity and to help the Club is a massive honour, and I'll do all I can to do the Club proud."
Moments after speaking to Spurs TV, Ryan took part in his first pre-match press conference in his new role.
He was asked about his overwhelming emotions. "Many different emotions are going through my body at the moment, but probably the most important one is pride," he said. "I've been associated with this Club for over 20 years and it's been a very important time in my life. I feel very proud. I feel like I've got an excellent connection with the fans which I feel is important so, yes, there's a lot of pride in being given this opportunity."
Look out for Ryan's Southampton preview here on tottenhamhotspur.com tomorrow...
Ryan's press conference