Jose's five-point preview - West Ham
@SpursOfficial
Sat 17 October 2020, 17:41|
Tottenham Hotspur
Jose Mourinho's regular match preview as we look ahead to Sunday's Premier League clash at home to West Ham (4.30pm).
1 - Team news
We asked Jose (a) if all our players had returned safely from international duty and (b) the big question - is Gareth Bale ready to be included in the squad?
Jose: "In relation to everyone coming back well, no. Dier didn't come back well, and, probably, will not be in the squad for Sunday. He has a muscular problem that may keep him out of this match. Gareth being ready to be in the squad is a decision we are going to make tomorrow (Saturday). There is still one day to think, to reflect on what is best for the team, what is best for him, and we will arrive at a good conclusion."
2 - 6-1...
No reminders needed of our last match - that stunning 6-1 win at Old Trafford on 4 October. Is that something Jose could tap into with the players, or is it now long gone?
Jose: "If I could win only 2-1 at Old Trafford and have four goals to score on Sunday, I would do it immediately. So, let's forget that crazy, incredible result, and focus on what we have, and what we have now is another series of difficult matches starting with West Ham, a team that is getting good results and not just getting good results, good results as a consequence of good performances. They are in a good moment, too. It's a very important match for us. We need the points."
3 - West Ham
What does Jose expect from West Ham on Sunday, bearing in mind they've won their last two games 4-0 at home to Wolves and 3-0 at Leicester last time out?
Jose: "They will bring confidence, results bring confidence. If they keep the system they are playing now and the dynamic they have now in the team, they will be pretty confident. Since they played with five at the back, another line of four and Michail Antonio up front, they manage to keep clean sheets and it's difficult to score goals against them. They are always danger on the counter-attack, not just Antonio, but others arriving from midfield. They play well and they are confident, so I expect them to come here very positive."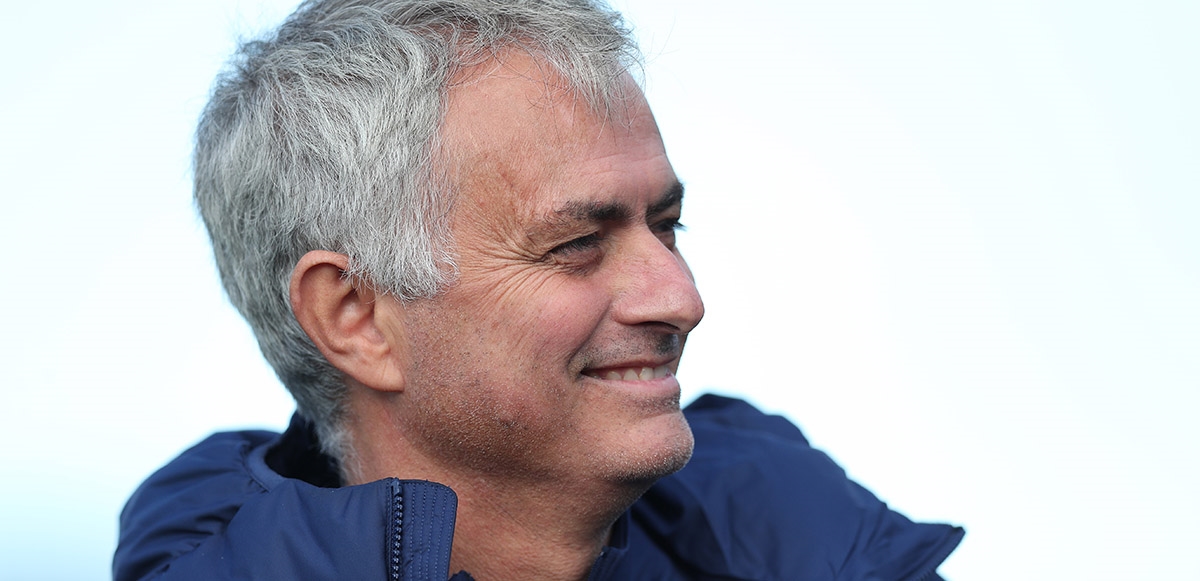 4 - The key
We asked Jose the key when coming up against a team likely to sit in...
Jose: "We played against a similar set up against Newcastle at home and the result at half-time should be done. At half-time, we should be winning two, three-nil, easily, because we played very well. At the end of the game, of course I was very upset with the result in the way it happened (Newcastle were awarded a controversial late penalty to make it 1-1), but I was very happy with the performance. So, let's try to perform in the same way, but we need to score goals. In other matches, we played well, scored goals and won, against Newcastle, for example, we played very well but didn't score enough and didn't win."
5 - Goals
Jose said we need to score goals, and with 7-2 and 6-1 wins in our last two matches, we suggested that it looks like there are plenty of goals in the team...
Jose: "Yes, but again, those games are finished. I would change and keep some goals for the next matches. We don't need the 6-1 at United, the 7-2 against Maccabi. We need a few against West Ham, a few against LASK (Europa League on Thursday), but the important thing is to play well. If we play well, like we didn't against Everton, for example, if we play well, we'll be closer to winning matches."
Jose's pre-West Ham Spurs TV exclusive...