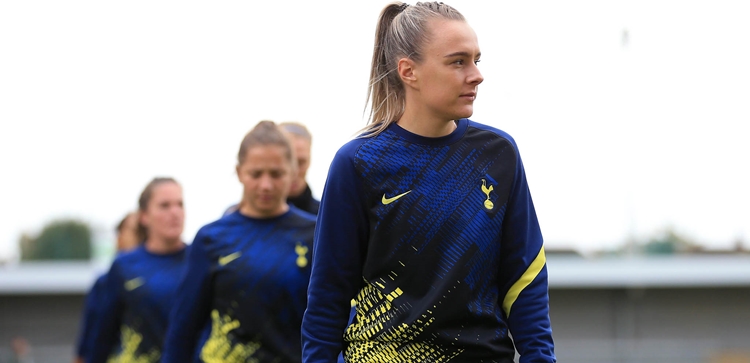 Skipper Josie Green on 'must-win' game against The Robins
@SpursOfficial
Thu 12 November 2020, 13:30|
Tottenham Hotspur
Captain Josie Green has set her sights on securing our first league win of the season when we travel to Bristol City on Saturday (14 November) in the second annual Women's Football Weekend.
Kick-off at Twerton Park is 6.30pm and the fixture will be shown live on The FA Player.
The last time the two sides met in the Barclays FA Women's Super League (WSL) last season, we came from behind following Kit Graham's double to seal an important 2-1 victory at Stoke Gifford Stadium and our skipper is hoping for the same outcome at the weekend.
With two points from six league matches so far this season, we sit second from bottom in the league, above The Robins, who are also on the hunt for their first WSL win of the season.
"This game is a really important for us, and we can't come out of it with anything less than three points," Josie said. "Bristol have also had a tough start to their season just like us, so we are going into it knowing that it's going to be a tough game. No game in this league is easy but we are ready, and we need to come away with those three points. They are going to be a tough side, we know some of their players. Obviously, Megan Wynne was here at Spurs before, unfortunately she's injured now, but she's gone there and added so much quality to their team. They have got some really dangerous players, we know that, so we're going to have to be on top of our game. We are really looking forward to going to play them, we've worked hard this week in training, and with our preparations for the game on Saturday."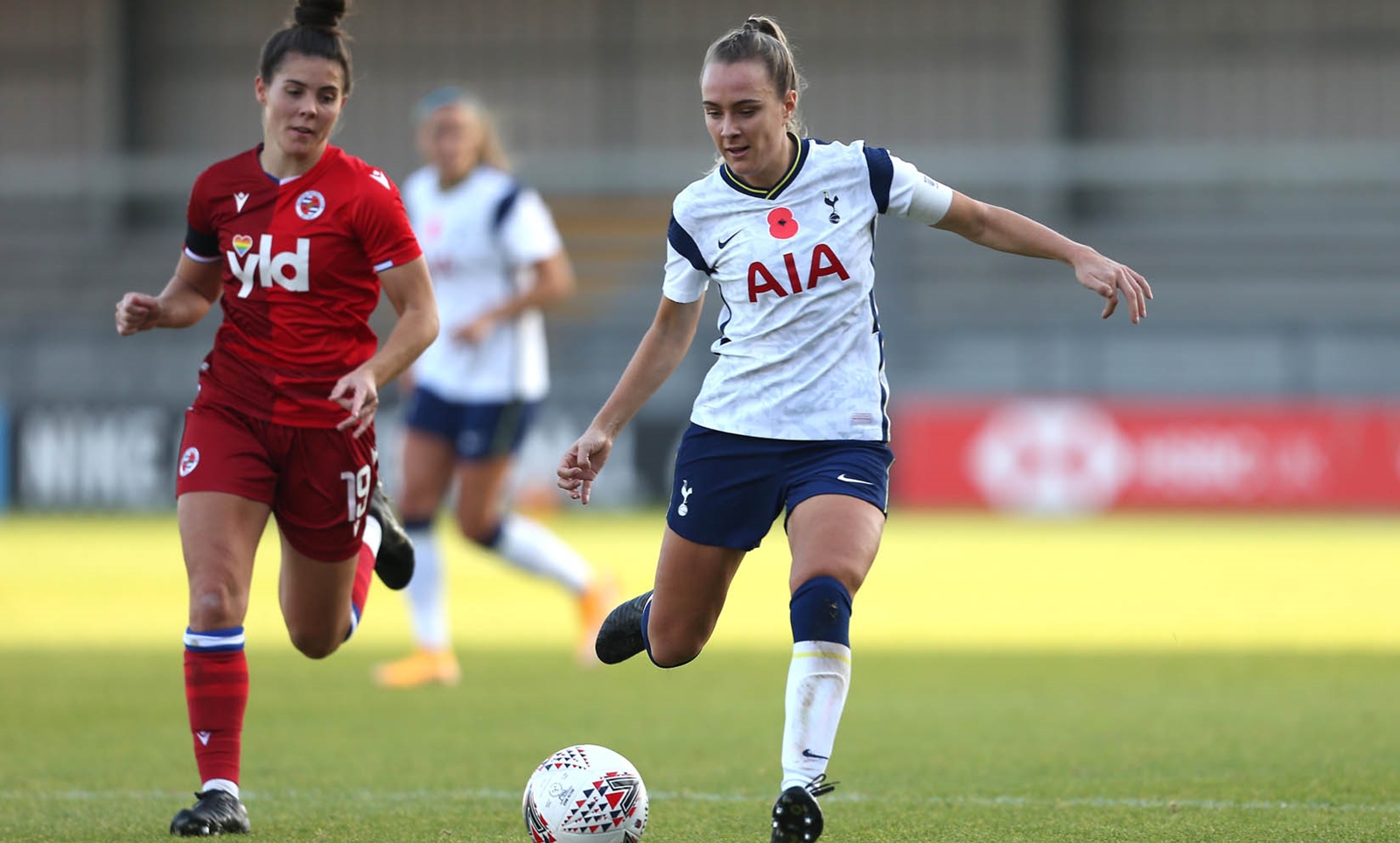 For the first time, every WSL fixture will be staggered across the weekend, as part of this season's Women's Football Weekend, which means that fans won't miss any action across the league. With all games being played behind closed doors, The FA are calling on supporters to show their support for Women's Football Weekend by tuning into the live fixtures being broadcast on BT Sport, BBC and The FA Player.
Reflecting on the first Women's Football Weekend last season, where we broke the WSL attendance record as 38,262 fans turned out at Tottenham Hotspur Stadium for the first-ever north London derby, Josie commented: "It was a great experience and the first time for me playing in front of that many people. I loved it. It was something that you can only dream of when you're little. To lead the team out in front of that many people, I had chills when I was walking out because there's not been a time where I've walked out and heard that noise before a football match. It's something that I really remember vividly and something I'd love to do again. Playing in the game as well, I think having a crowd behind you and cheering you on really helped us as a team. Hopefully one day we'll be able to experience that again because I think all the girls look back on it with really fond memories, being able to play in front of that many people."
Last weekend, we picked up a point against Reading in the league after Ashleigh Neville's first-half header cancelled out Brooke Chaplen's opener in a hard-fought draw at The Hive. Having lost to Reading twice last season - 3-1 in the league and 4-0 in the Continental League Cup - Josie believes the draw was a positive result but admits the team were disappointed not to come away with more.
"I know the players in the Reading side probably more than most people do from the Spurs team," she said. "When I go away with the Wales international team, I see the quality of the players who play for Reading. They are a quality side with great players. Players have come in and strengthened their side like Jess Fishlock, who has done really well for them so far this season. It was a tough game for us. If you look back at last season and the results we had against Reading, it's a step forward for us to get a draw against them. Obviously, we're not happy that we didn't get all the points, but it is a step in the right direction."
Having been appointed Club captain this season, after Jenna Schillaci called time on her playing career in the summer, Josie acknowledges her role as leader has been challenging so far, given the disappointing run of results we've had so far this season.
"Last season, I had experience of being the captain in a fair few games, but we were having a better run. This season has been really tough so far and we have had a difficult run of games but that's no excuse to not have picked up as many points as we would've liked. It's been tough to try and keep the morale of the team going, there is so much potential in this team, you can see it when we train, week in, week out, and we've had some quality signings come in as well. We are still a newly-established team. This is only our second year in the WSL, whereas teams we've been coming up against have played in the league for years, and years, and have been professional for a lot longer than we have. It's been difficult but we know we're a growing team and we know we've got potential in our squad, so it's just being patient now and working as hard as we can to get more points on the board and win our upcoming games."
On our new signings, in particular, Alanna Kennedy, Shelina Zadorsky and Kerys Harrop, who have featured regularly for the team so far this season, Josie said: "Having players that have got great international experience and great club experience, from playing with some top teams, helps us. Week in, week out, you can see the quality that they bring. In the matches so far, they have really helped us. It's great to have them here – not just on the pitch but they're great people as well to have around the squad."
On Alex Morgan, who came off the bench to make her long-awaited debut in our draw against Reading last Saturday (7 November), Josie said: "If you said a year ago that Alex was going to come and play for Spurs this year, no one would've believed it. To have a player with that much quality and someone who has achieved so much, probably the most in the women's game over everyone, is just amazing. For me as a player I want to try and absorb as much as I can from her because it's not often that you get to play with a player of her calibre."