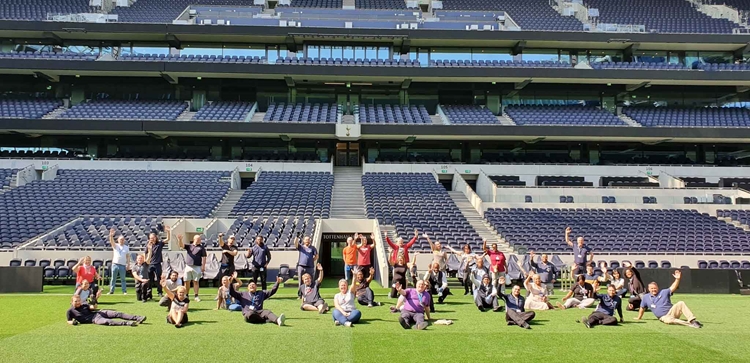 Club launches #HotspurHeroes campaign to recognise fans on the frontline
@SpursOfficial
Tue 26 May 2020, 11:00|
Tottenham Hotspur
Across the world, key workers are fulfilling an invaluable role at this critical time to keep us safe, ensure vital services remain available and that our supermarkets are stocked with the goods we need.
As our stadium continues to be utilised by the NHS and as a food distribution hub for local people, we are receiving an overwhelming amount of messages from supporters and others highlighting the work of Spurs fans at the forefront of the fight against COVID-19.
Today, the Club is launching its #HotspurHeroes campaign, which aims to celebrate these special individuals for their contributions and give our fans the chance to nominate those deserving of recognition at this time.
Nominations can include any Spurs fans currently working on the frontline – health and social care workers, teachers, police and emergency response officers, supermarket and public transport staff, volunteers and many more who continue to fulfil essential functions, despite the difficult circumstances.
Help us highlight our #HotspurHeroes
This is your chance to help us champion Spurs-supporting key workers by nominating a Hotspur Hero.
We'll highlight a different Hero each week and tell their story on our official Club channels.
Submit your nominations by emailing hotspurheroes@tottenhamhotspur.com with the following information:
• Name of Hero and where they are from
• Occupation
• Why they are being nominated
• Your contact details
Show your appreciation on social media too, using the hashtag #HotspurHeroes.
Our first Hotspur Hero
Our first Hotspur Hero is Danielle Morrish, an NHS receptionist from London.
Despite continuing to work throughout the pandemic, Danielle has gone one step further in support of the organisation she holds dear, raising over £2,200 for NHS Charities via a sponsored walk.
Watch as Hugo Lloris caught up with her to find out more about her story...