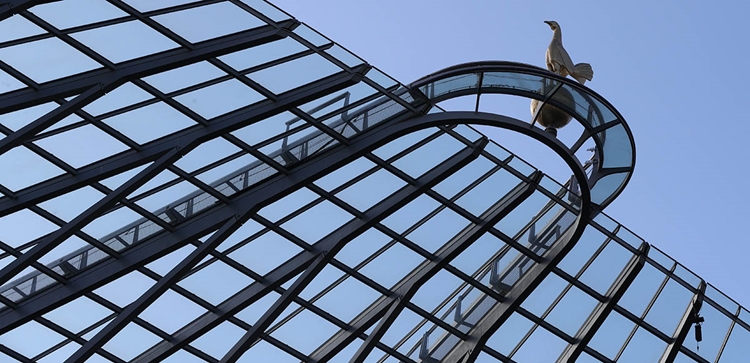 Financial results, year end 30 June 2019
@SpursOfficial
Wed 18 March 2020, 11:35|
Tottenham Hotspur
Financial Highlights
Revenue for the year ended 30 June 2019 was £460.7m (2018: £380.7m).
Premier League gate receipts were £34.3m (2018: £42.6m). Home matches in the 2018/19 season were played at Wembley Stadium for 14 of the 19 home Premier League games, and at Tottenham Hotspur Stadium ("THS") for the remaining five games.
The Club reached the Final of the UEFA Champions League (2018: Round of 16 of UEFA Champions League) resulting in gate receipts and prize money of £108.4m (2018: £62.2m). This represents the 13th time in the last 14 seasons that the Club has played in Europe.
Revenue from the domestic cup competitions earned the Club £3.1m (2018: £4.4m).
Television and media revenues increased to £149.9m (2018: £147.6m), due to an additional live televised game and overseas media revenues, whilst the Club finished 4th in the Premier League (2018: 3rd).
Sponsorship and corporate hospitality revenue was £120.3m (2018: £93.4m) and merchandising revenue was £20.6m (2018: £16.0m). Other revenue contributed £24.1m (2018: £14.5m).
Profit from operations, excluding football trading and before depreciation was £172.7m (2018: £162.5m). Profit for the year after all charges including interest and tax was £68.6m (2018: £113.0m).
The opening of THS in April 2019 has seen a significant investment in tangible assets totalling £1.4bn (2018: £1bn) – facilities which include the Training Centre, the new Players' Lodge, Percy House (home of the Tottenham Hotspur Foundation), Lilywhite House (Club offices), new retail warehouse, new Paxton House Ticket Office and the Tottenham Experience.
The total cost of intangible assets was £332m (2018: £327m) and subsequent to the year end a further £184m has been spent on player registrations.
These investments have been financed by profits made by the Club, advanced sponsorship monies and bank finance, principally from Bank of America Merrill Lynch International, Goldman Sachs Bank USA and HSBC Bank plc. At 30 June 2019, the Club had net debt of £534m (2018: £360m).
Subsequent to the year end, our total debt of £637m was converted in September 2019 into a mix of long-term maturities with an average life of 23 years.
Running the Club within Financial Fair Play regulations, whilst servicing debt and continuing to invest in both tangible and intangible assets continues to be a key focus for the Board.
Chairman, Daniel Levy:
"We are painfully aware that it seems wholly inappropriate to be giving any attention to the prior year's financial results at a time when so many individuals and businesses face worrying and difficult times. We are however legally required to announce these by 31 March 2020.
"We are all facing uncertain times both at work and in our personal lives. I have spent nearly 20 years growing this Club and there have been many hurdles along the way – none of this magnitude – the COVID-19 pandemic is the most serious of them all.
"You will have noticed that we have, as a necessity, ceased all fan-facing operations. With such uncertainty we shall all need to work together to ensure the impact of this crisis does not undermine the future stability of the Club. This will include working with the wider football industry and its stakeholders to seek to restore the season – but only when it is safe and practical to do so.
"Our priority is the health and wellbeing of our staff, players, partners, supporters and their families.
"We shall look to come out of this stronger and more resilient than ever. Our hope is that the virus peaks over the coming weeks and that we have a summer to enjoy.
"Please look after yourselves and stay safe and healthy. This is more important than football."
#TogetherTHFC