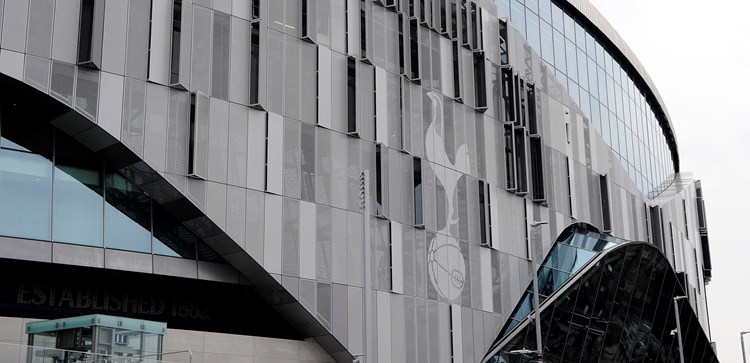 Tottenham Hotspur Stadium Ltd ("THS") confirmed as eligible issuer for the Covid Corporate Financing Facility ("CCFF")
@SpursOfficial
Thu 04 June 2020, 14:45|
Tottenham Hotspur
THS has met the criteria set by the Bank of England for the CCFF and has issued £175m of Commercial Paper through this facility.
The CCFF is designed to provide short-term loans at commercial rates during the pandemic and is available to companies that have a strong investment grade rating and make a material contribution to the British economy.
The global pandemic has created unprecedented economic and social challenges and the entertainment sector has been particularly affected. We are yet to see the full extent and duration of the economic impact. As of today, it is unclear when there will be a return to spectator-attended live events.
Due to the significance of income from matchday, conferencing and third party live events such as concerts and other sports, our estimated revenue loss, including broadcast rebates, may exceed £200m for the period to June, 2021.
The facility, which will not be used for player acquisitions, has been arranged to ensure we have financial flexibility and additional working capital during these challenging times. The Club has opened a multi-use venue designed to deliver diversified revenue streams and created jobs, homes and schools as part of the regeneration of our neighbourhood. We are ever-conscious of the responsibility we bear to ensure the future stability of our Club for all stakeholders and, in doing so, support our communities and our continued investment in the area.
Daniel Levy, Chairman: "We have always run this Club on a self-sustaining commercial basis. I said as early as 18 March that, in all my 20 years at the Club, there have been many hurdles along the way but none of this magnitude – the COVID-19 pandemic has shown itself to be the most serious of them all.
"It is imperative that we now all work together – scientists, technologists, the Government and the live events sector – to find a safe way to bring spectators back to sport and entertainment venues. Collectively we have the ability to support the development of new technologies to make this possible and to once again experience the passion of fans at live events."