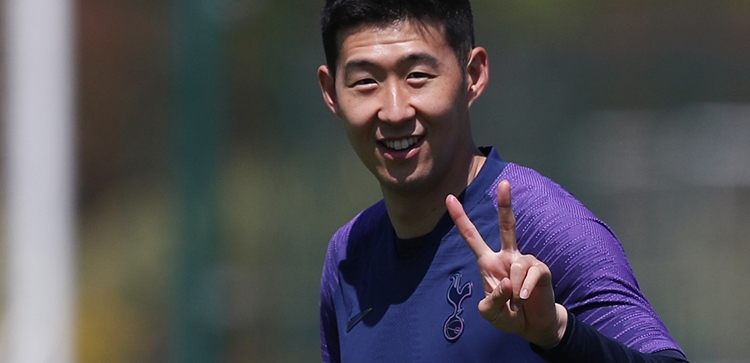 Heung-Min Son: 'Military service was special… I've missed everyone!'
@SpursOfficial
Wed 03 June 2020, 10:09|
Tottenham Hotspur
Heung-Min Son made some new friends while serving his nation in South Korea, but he's delighted to now be back alongside his Spurs comrades as we prepare for the Premier League season to resume.
Having undergone surgery to repair a fractured right arm in the wake of our 3-2 win at Aston Villa on 16 February, where he sensationally scored a last-gasp winner despite carrying the injury, the flying forward returned to his home country during lockdown and completed his mandatory three-week military service in April.
Going through periods of quarantine around his travel schedule owing to the worldwide fight against COVID-19 and without a phone for the duration of his military service, the 27-year-old was living in a bubble with only his compatriots for company – an experience he admits was unique but enjoyable.
Now that he's back training at Hotspur Way – and fit again following his arm injury – he's in full smiling mode alongside his Spurs pals as we work towards the return of top-flight football.
Reflecting on his military service with pride, he told Spurs TV: "It's not private, it was in newspapers everywhere! I had to wear the army suit (uniform). It was a special experience. These guys will never have that experience. I couldn't say everything I did, but I really enjoyed it, the guys were nice. Three weeks were tough, but those experiences… I will never have those experiences. I tried to enjoy the three weeks.
"On the first day, we didn't know each other so it was a bit weird, but as soon as we got to know each other, we had to spend every day together – one room, 10 people, very close, working together, helping each other. That time was fantastic. Those guys – (on the) first, second day, they couldn't even speak to me but afterwards, they were joking with me and at the end, we were enjoying everyone together. It was a good experience, I enjoyed it."
It was pointed out to Sonny that our players and fans alike have missed his bubbly attitude along with the work rate and goals that he brings to the team: "I'm missing the fans too! I didn't have a phone when I was at my military service for three weeks but as soon as I came off they were very happy. I couldn't even see all the messages, I was so happy to see them and how they posted," he said. "I'm really grateful how they support me from the other side. I try to be ready, try to be sharp and on the pitch, it will try to do the best for you guys.
"I don't know how the players feel, but I've missed them! It was a very special feeling. On one day, I met Harry, the day after, I met Dele and now I've almost seen every player. To come back with the players, with the smile, it's an amazing feeling. I can't say all my words. Those guys… I spend almost more time than with my family. They welcomed me. It was very emotional – I'm grateful, happy. I couldn't even stop smiling, like always!"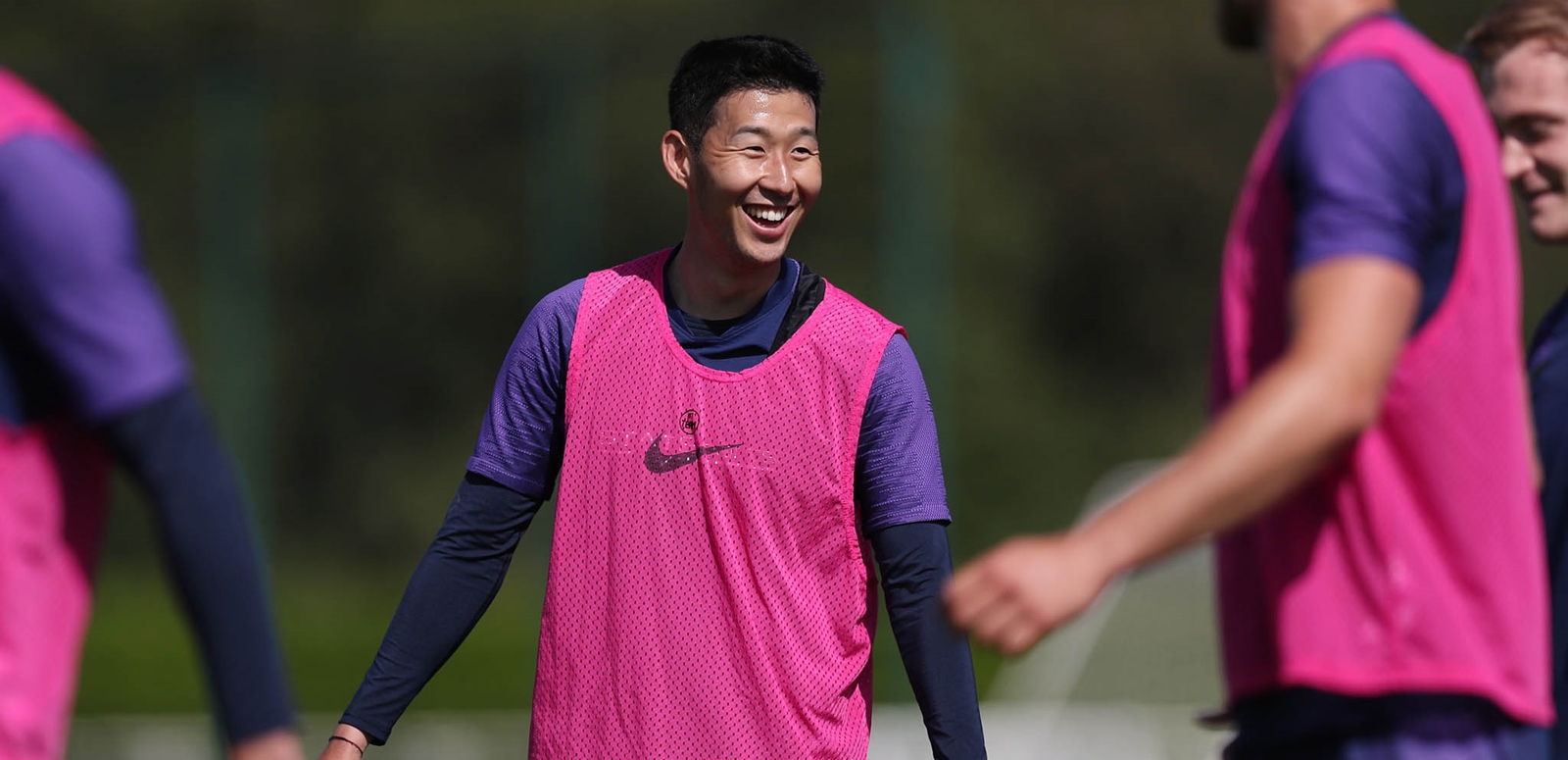 How does Sonny reflect on everything that's transpired since we last saw him on the pitch at Villa Park? "It's been a very busy three months," he said. "I felt very bad after the Villa game. I didn't realise how bad it was. I was watching the game against Villa back in my home town, it was emotional, how we celebrated, last minute and then I went to the hospital in the UK, saw the X-ray and I was shocked. I couldn't believe it because I played on. The three months, for me, has been very quick. I've had my military service as well and I'm grateful to the Club for letting me go. I'm grateful to the Club, the fans, to everyone who let me go and to come back fit and be training again."