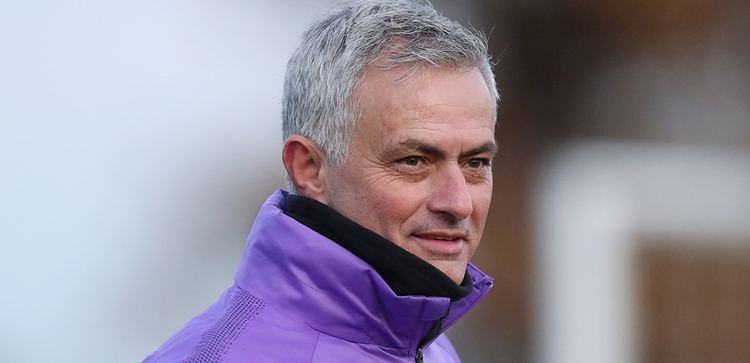 Jose's five-point preview - Crystal Palace
@SpursOfficial
Sat 25 July 2020, 10:11|
Tottenham Hotspur
For the last time in 2019/20, we sit down, exclusively, with Jose Mourinho to look ahead to the season's finale at Crystal Palace on Sunday (4pm).
1 - 'It's a final'
Jose was asked about our fine recent form - form that means we could now finish sixth, pending results, and could yet take a place in the Europa League next season...
Jose: "If I focus just on Palace, I have to say it's a final, a final that can give us Europe. So, it's a big match, a big final and let's focus on this match. If I take the focus a little away from Palace and look at the overall picture, I look at it with the feeling of we should have another couple of matches to play, because the team is in a good moment, strong, has no injuries and my feeling is, in normal conditions, we would feel the top four without problems and we probably wouldn't need more than a couple more matches to do that."
2 - Decisions, decisions
Eric Dier is back from suspension, and Jose was asked in his press conference if he has a difficult decision at Palace as the team has won three and drawn one in his absence...
Jose: "I like these 'difficult' decisions, the difficult decisions if you want players you don't have, those are the difficult decisions we coaches, we don't like. I think we all like these problems. Eric was playing magnificently before his suspension, Davinson and Toby are playing well, Jan played well at Bournemouth, so we are fine, they are all ready for the last match."
3 - Palace, part one
Palace go into Sunday on a run of defeats in the Premier League, but Jose is in no doubt they will want to finish the season in style at Selhurst Park...
Jose: "I think they are a very good team. Their attacking players are very dangerous. Roy Hodgson is very clever, very intelligent, very experienced and his team is always well organised, good midfield players, strong, physical defenders. It's a difficult team. I know they don't play for an objective, there is no relegation, no European fight, but that's the nature of the game. I really believe they want to finish the season well and will want to give us a hard match."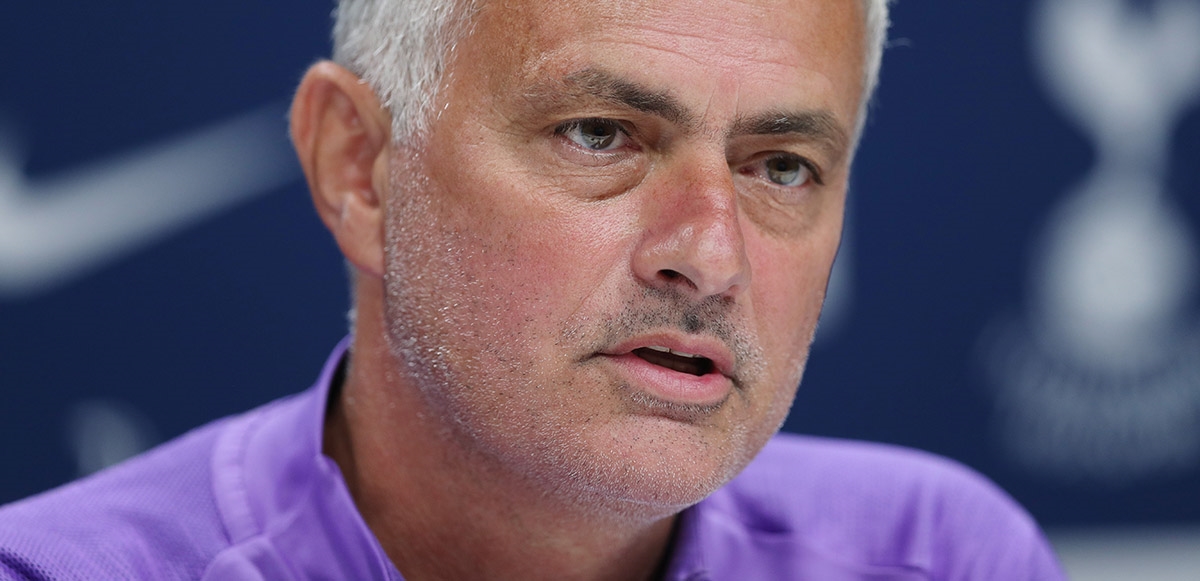 4 - Palace, part two
Palace's home support is renowned, and Jose feels that's a big miss for Roy Hodgson's team at Selhurst Park...
Jose: "Selhurst Park full of fans is a really special atmosphere, supporting them and for away teams, I think every one of us feels it when we go there. So, they have lost a little bit after the lockdown. Some teams suffer more than others with the empty stadiums because of the nature of their support. But they are a very good team, very dangerous..."
5 - Positive signs
Jose has said throughout the Premier League's return that our final nine matches would also provide a base for work going into next season. With five wins, two draws and just one loss in eight matches so far, how was he feeling about the team's form as we approach this season's finale?
Jose: "It's a good feeling. I think it's important, especially for us. Of course for the fans, of course, but for the ones involved in the work internally, we also need that. We can always say the way the season started with all the problems we had, it was really hard to do better than we're doing, but we can look after that and say lots of positives for next season, when we are all ready, we can be a very strong team, when we have certain principles of play, automatically, we can have a very, very strong, competitive base, and we can look forward to next season. But we have to go in the direction of one match to play, one big match to play, and that's it. We are doing extremely well, lots of points, even the match we lost we know we had a goal disallowed... the two matches we drew against United, Bournemouth, we know what happened, so the feeling is very good. We know we can be a very strong team."
Watch - Jose pre-Palace on Spurs TV