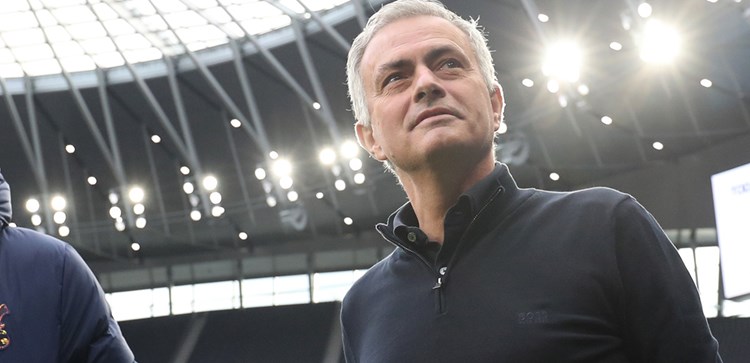 Jose's five-point preview - Middlesbrough replay
@SpursOfficial
Mon 13 January 2020, 20:08|
Tottenham Hotspur
Jose Mourinho spoke to the media on Monday afternoon to preview Tuesday's FA Cup third round replay at home to Middlesbrough (8.05pm). Here's his latest five-point preview...
1 - Post-Liverpool feelings
It was pointed out to Jose that many fans were encouraged by Saturday's performance against Liverpool in spite of the narrow 1-0 defeat. Did Jose share that same feeling of optimism?
Jose: "Of course I share it, I have to be the first one to be optimistic. We spoke about it after the game and the only negative thing was the result, zero points. In the end the most important thing was the most important thing in football and we took nothing out of the game. But if you want to look at it with a different perspective, which we have done too, there are lots of positives."
2 - Positives to take forward
What specifically did Jose think were the main plusses to take away from Saturday's performance?
Jose: "The positives were the team in a very difficult situation playing as a team, playing against the best team by far in the country and for long periods of the game, we were not inferior and for some periods we were the strongest team; a debut of a young kid from the Academy, English, against people like Salah and Mane who are obviously in the group of the top players in the world; a good empathy from players and supporters which is not easy when the season is not a good season and the result is a defeat; better levels of concentration which makes me feel that what I'm crying for – which is time to work – can improve the team and the players at every level. (Last) week was a week of good work and I saw the best Davinson Sanchez, I saw the best (Toby) Alderweireld, I saw the best level of focus and concentration from the players and of course we have some limitations, we know that, but in very difficult circumstances the game was a good game."
3 - Squad rotation
Jose suggested that central defence was the only area in which he expects to be able to rotate players with this FA Cup replay on the agenda.
Jose: "While for example Liverpool could change 10 players for an FA Cup match, I can tell you that the only player that is not selected (for Tuesday) is Alderweireld. He is the only one that I can give a rest because I have options behind – I can play with (Jan) Vertonghen, I can play with (Japhet) Tanganga, I can play with (Juan) Foyth, I can play with Davinson Sanchez – so he's the only player that I could say 'goodbye, take two days off' to. Apart from that, we are in our limits and everybody has to come."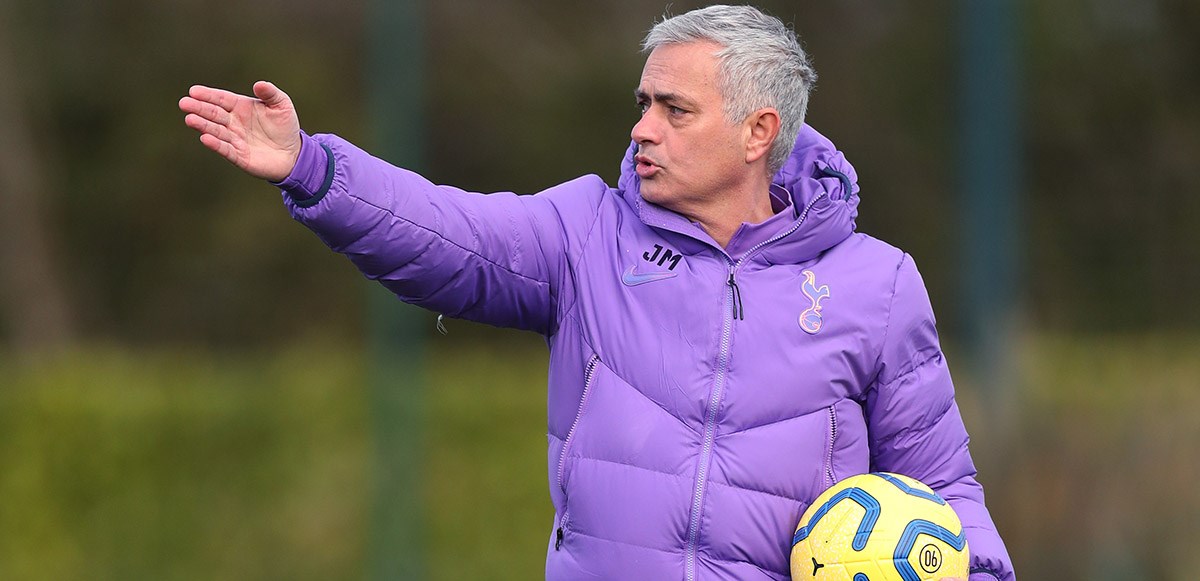 4 - Priorities
Jose was asked by the media where his priorities lie, with the January transfer window currently open.
Jose: "The priority this month is to win tomorrow – a difficult match. Championship teams, we know what they can do. We know what Fulham did to Villa, we know what Leeds almost did to Arsenal, we know what Middlesbrough did to us. It's a difficult match and in our situation we are in our limits – (it was) an incredible effort against Liverpool two days ago, players were brought to a level of intensity in that game that they are not used to because Liverpool are really strong at that level, the players gave absolutely everything and to imagine that people have to play tomorrow and then Saturday again, it's really hard."
5 - Time for new FA Cup memories?
A reporter asked Jose if he was surprised that we hadn't lifted the FA Cup since 1991 and wondered if winning it this season would be a priority for the Head Coach.
Jose: "My priority is to win tomorrow in a difficult match. For some reason it was so difficult for us, the first game (at The Riverside), and that's the priority. After the game tomorrow, if we don't qualify, we forget the FA Cup, if we qualify, then the priority is the Premier League against Watford (on Saturday) so for me there is no priority. If I am surprised (that we haven't won the competition since 1991)? Yes, I am a little bit. So many years, so many good teams that Tottenham had over the years but I also know that it's a very difficult competition to win because everybody wants to win it. It's a beautiful, beautiful competition to play in, a beautiful final to play and to win and I think every top team tries to do it."