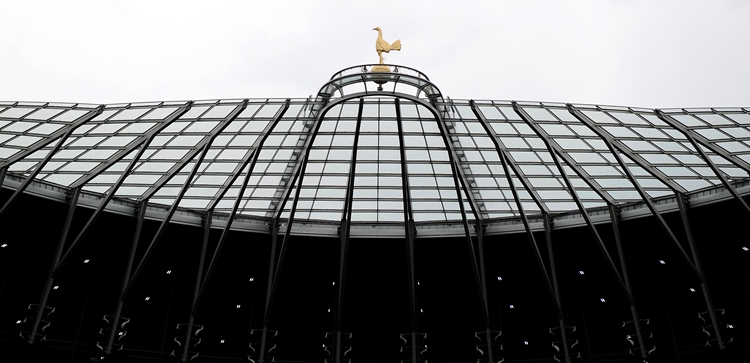 Season Ticket Pricing and Renewal Timings 2020/21
@SpursOfficial
Thu 13 February 2020, 17:05|
Tottenham Hotspur
In order to provide our fans time to plan ahead, please find details of the renewal timings for Season Tickets for the 2020/21 season below.
Our Season Ticket Holders will be invited to renew their Season Ticket from Tuesday 17 March, 2020. Full renewal information including Season Ticket benefits and details about how to renew will be available to view on the Tickets section of our website.
We would ask Season Ticket Holders to please make sure their contact details are up to date so they can receive the full details as soon as they are available. This can be done by logging in to your online e-Ticketing account and visiting the 'My Account' section.
Season Ticket Holders will have until 5pm on Friday 1 May, 2020, to renew their Season Ticket. Season Tickets that are not renewed before this deadline will be released to One Hotspur + Members on the Season Ticket Waiting List.
South Stand Season Ticket Holders
You may have read recently about the emerging findings regarding the safe management of standing at football stadia. As we have already installed safety bars in areas of the South Stand, Season Ticket Holders who bought them in the knowledge that this could be a standing area in the future may find that this is the case next season. A decision is yet to be made and we shall keep you fully informed.
If this does happen and your circumstances have changed and you wish to relocate from those areas, we would advise you to continue to renew your current Season Ticket so that you do not lose it and to then contact us in order to relocate, which we shall only be able to do once we know availability.
We shall be reviewing additional areas in this stand for standing. Given these areas would then be unsuitable for children, Junior Concessions within these areas will be given an opportunity to relocate.
2020/21 Season Ticket Pricing
We fully appreciate and recognise the significant commitment our Season Ticket Holders make both in purchasing and attending.
As the price chart below shows, whilst inflation has increased our costs, we have sought to limit the Season Ticket price increase to between £12 and £33 for Adult tickets and between £6 and £9 for Concessions, keeping them below the actual rate of inflation. Barring any unforeseen or exceptional circumstances, these prices are fixed for the next two seasons – 2020/21 and 2021/22.
Season Ticket Holders wishing to spread the cost of their Season Ticket will be able to apply for a 10-month financing plan.