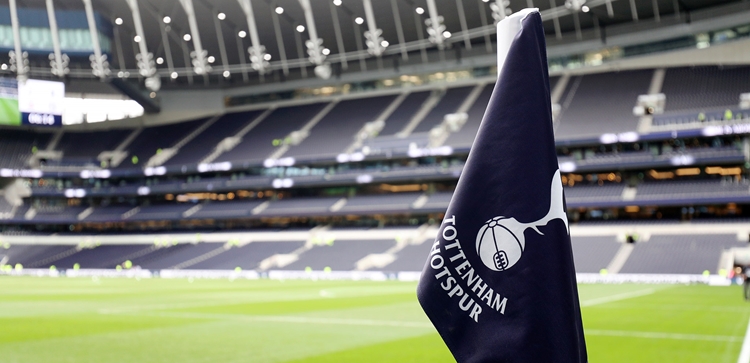 Tottenham Hotspur unveils new official Twitch channel
@SpursOfficial
Thu 17 December 2020, 11:30|
Tottenham Hotspur
• Live watchalong staged during last night's match against Liverpool, following social media teaser campaign
• Channel will offer regular, bespoke live content for a global online audience, including training tutorials, watchalongs for all domestic home and away matches and collaborations with Club partners
The Club marked the start of a new partnership with Twitch yesterday (Wednesday 16 December) by launching an official channel on the world's leading live streaming platform in the build-up to their Premier League match against Liverpool.
Viewers were able to take advantage of a live three-hour watchalong stream for last night's encounter at Anfield, presented by the Club's new host and lifelong Spurs fan Rebekah Walker and featuring N17 Live presenter Ben Haines, following a teaser campaign which ran earlier in the day on both Twitch and Tottenham Hotspur digital channels.
The Club's new official Twitch channel TottenhamHotspur will be home to regular and exclusive, bespoke live content for fans around the world to enjoy and engage with online.
From the start of January, live watchalong shows will be available for all domestic home and away games, while the channel will also feature training tutorials and tips from Tottenham Hotspur's Global Football Development coaches and collaborations with Club partners.
Tottenham Hotspur Head of Business Development, Aidan Mullally, said: "We have been looking forward to working with Twitch and exploring creative and innovative ways to engage with our global fanbase. We recognise the potential that exists with this platform, particularly amongst a younger audience, and believe it also presents us with a great opportunity to reach out and help grow the Club even further."
Farhan Ahmed, Director of Strategic Partnerships, Twitch, said: "On Twitch, over two million people come together live at any given second to create their own entertainment around their shared passions. There isn't a greater shared passion in sports than football and we're excited to be teaming up with Spurs as they make the most of all that Twitch has to offer and bring a fully immersive fan experience to a global audience."

You can follow TottenhamHotspur on Twitch at https://www.twitch.tv/tottenhamhotspur while viewers will also have the opportunity to subscribe for extra benefits and ways to interact with our channel, including custom emotes, emote modifiers and subscriber-only streams.