Spurs v Leicester City - history, stats and facts
@SpursOfficial
Sat 19 December 2020, 22:06|
Tottenham Hotspur
On Sunday afternoon, we welcome Leicester City to N17 as we look to return to winning ways in the Premier League (2.15pm kick-off).
Ahead of the meeting at Tottenham Hotspur Stadium, we take a look at the history of the fixture, some of its recent key moments, the statistics behind both sides' seasons so far, as well as the pre-match view from our opposition.
The history
In recent years, we have enjoyed taking on Leicester City in the Premier League. Since 2003, we have lost just three of our top flight meetings with the Foxes and just one of those defeats has come at home. Not since January, 2016, have we failed to take any points in a home meeting with Leicester – and that was the season the Foxes lifted the title. In our four home games with the East Midlands outfit since, we have taken 10 points out of a possible 12 and that includes winning each of the last three, in which we've scored 11 goals.
Home treble over the Foxes
This is a fixture that has produced plenty of goals in its history. Over the 117 meetings between the sides since we first faced Leicester in 1914 (then known as Leicester Fosse), there have been 428 goals scored - an average of almost four goals a game.
Ever since that first meeting, just before the commencement of the Great War, it has been goals galore in games with the Foxes. That initial clash saw the ball hit the back of the net 10 times as the game finished 5-5 – Billy Minter, Bert Middlesmiss, Jimmy Cantrell and Bert Bliss (2) on the scoresheet for us. Despite it being the first-ever meeting between the sides, that is the most goals that have been scored in a single game between the two teams to date.
The closest the fixture has come since to beating that record was in May, 2018, when we triumphed 5-4 over Leicester at Wembley. Twice we fell behind in the game, but we showed our resolve and – even after going 3-1 down just after half-time - we fought back to take all three points on the final day of the 2017/18 campaign.
Our biggest win over the East Midlands outfit to date was a 6-0 win in March, 1959 – goals from Danny Blanchflower and Dave Dunmore, as well as a four-goal haul from Terry Medwin, sealed the win at the Lane. There has only ever been one 0-0 draw in the history of this fixture and that came over 70 years ago back in March, 1948.
Last season's meeting between the sides at Tottenham Hotspur Stadium came in July of this year, and we took maximum points from that game with an own goal plus a Harry Kane double earning us a 3-0 win.
Last five meetings
19 July, 2020 – Spurs 3-0 Leicester – Premier League
21 September, 2019 – Leicester 2-1 Spurs – Premier League
10 February 2019 – Spurs 3-1 Leicester – Premier League
8 December 2018 – Leicester 0-2 Spurs – Premier League
13 May 2018 – Spurs 5-4 Leicester – Premier League
Mourinho and Rodgers
During his first stint in charge of Chelsea (2004-07), Jose Mourinho brought a young Brendan Rodgers to west London to become the head of the Blues' academy – and the pair worked very closely during their time together at Stamford Bridge with Rodgers learning the management ropes from Jose.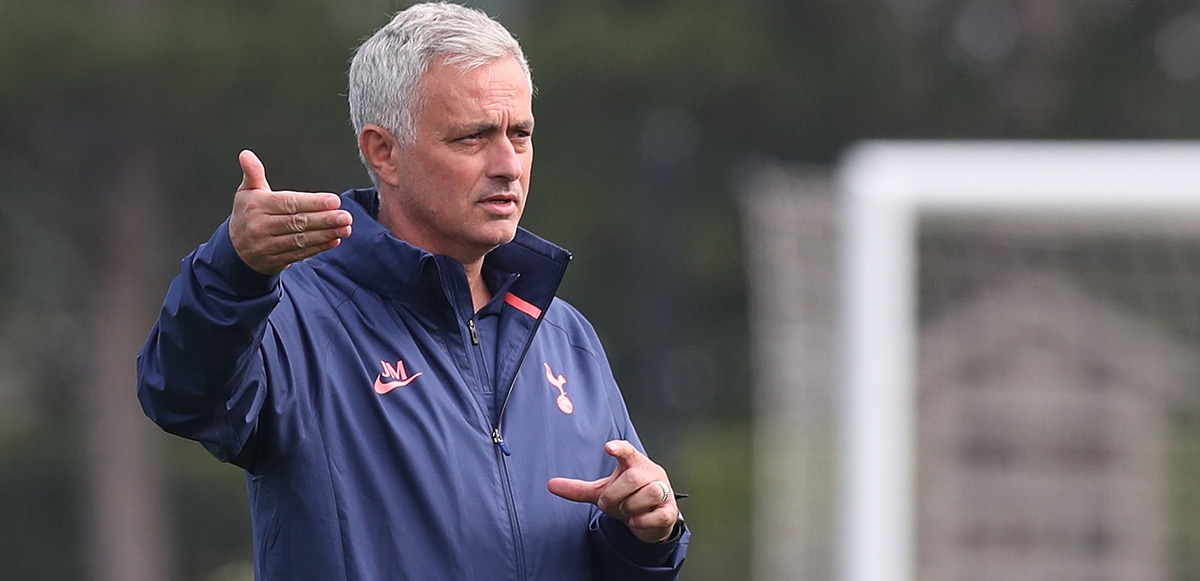 Jose is exactly 10 years Rodgers' senior – the two coaches sharing the same birthday of 26 January - and he has never lost to his 'mentee' in any of their previous seven meetings to date (D2 L5). Yet, our Head Coach knows just how dangerous Leicester can be under Rodgers, especially away from home, with the Foxes taking 15 points from the last 18 available on the road.
"They are very good. They are good, they are dangerous. They are tremendous in their counter-attack," Jose explained. "It is a very good team, with a very good coach and very good players and the final product of that is a very good team who are going to give us a very difficult match."
Harry Kane has scored 14 goals in just 10 Premier League appearances against Leicester – the most goals he has in the competition against a single side. That tally against the Foxes includes his first-ever Premier League hat-trick in a 4-3 victory in March, 2015, as well as a four-goal haul a couple of years later as we ran out 6-1 winners at the King Power Stadium in May, 2017.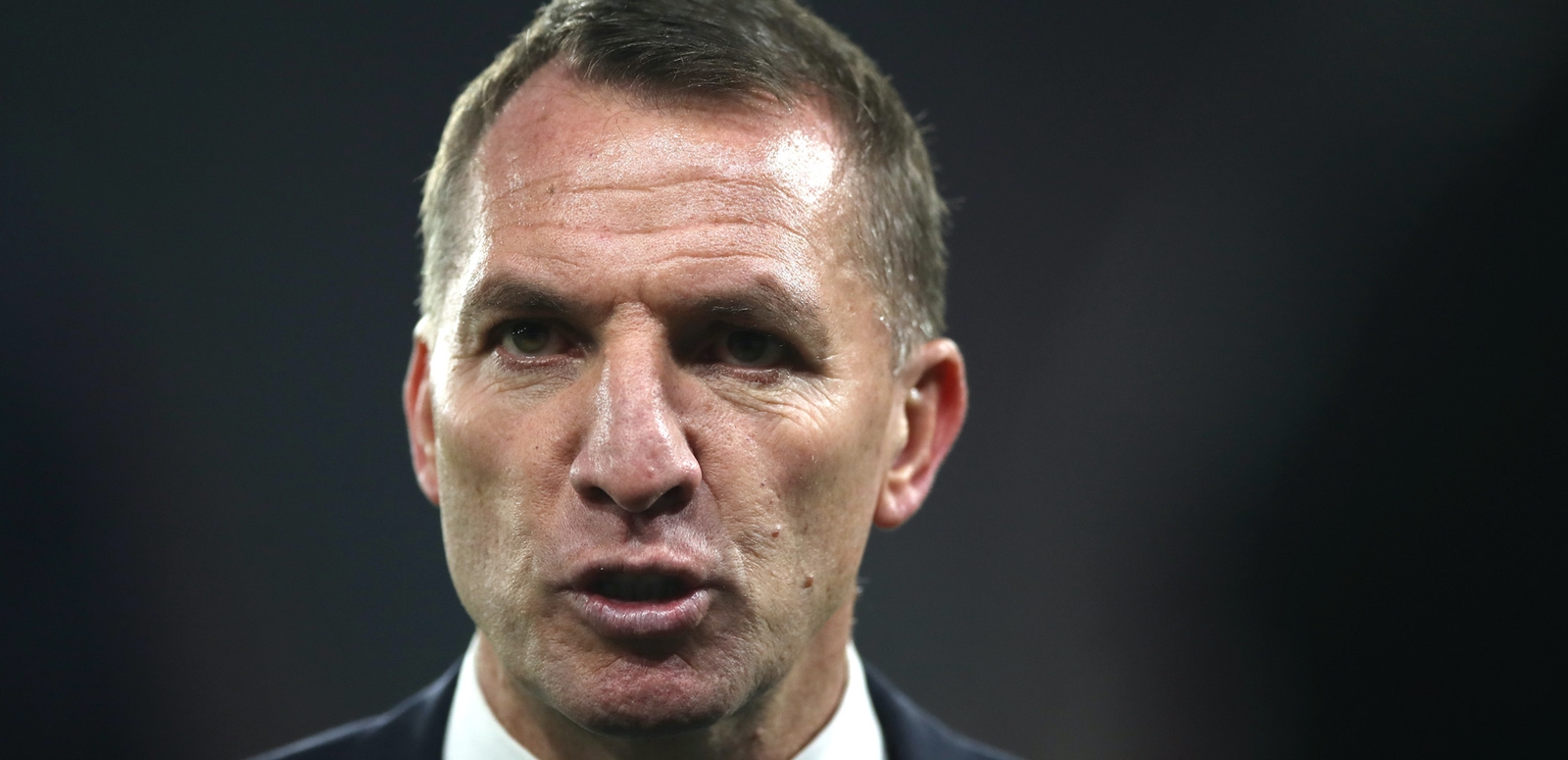 Our number 10 has made an electric start to this season with nine league goals to his name already, but it has also been the striker's return in assists which has seen him enjoy such an outstanding first few months of the campaign. Already this term, Harry has 10 assists to his name in the Premier League – that is four more than any other player in the competition and his best-ever return in a single season in England's top flight. It is a creative side of Harry's game which Rodgers believes further emphasises the forward's 'natural intelligence'.
"I think if you look through the game, you look at Roberto Firmino, he does a similar role for Liverpool. Lionel Messi did it for Barcelona. Other players have done it all through time," Rodgers said as he offered his opinion on Harry's role in our team. "You're not seeing something being taken away from Harry's game. You're seeing something that's been added to his game.
"He's clearly a wonderful goalscorer with great ability, finishing in and around 25 or 30 yards out but, what you're now seeing also is the ability of a player to drop underneath and make passes like a midfield player. I don't think anything has been taken away from his game. I think Jose has asked him to drop that little bit deeper and I think it's his natural intelligence."