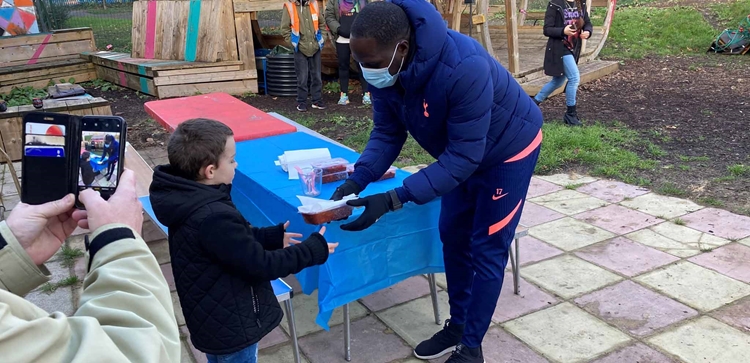 Club announces commitment to community support through Christmas and beyond
@SpursOfficial
Tue 15 December 2020, 12:13|
Tottenham Hotspur
Tottenham Hotspur will be supporting those most vulnerable across its local community throughout the Christmas period and beyond.
The Club's over-arching theme around the festive season is Love Giving – and this extends to those living within our local community as we reach the end of a year during which our communities have felt the full effects of the COVID-19 pandemic.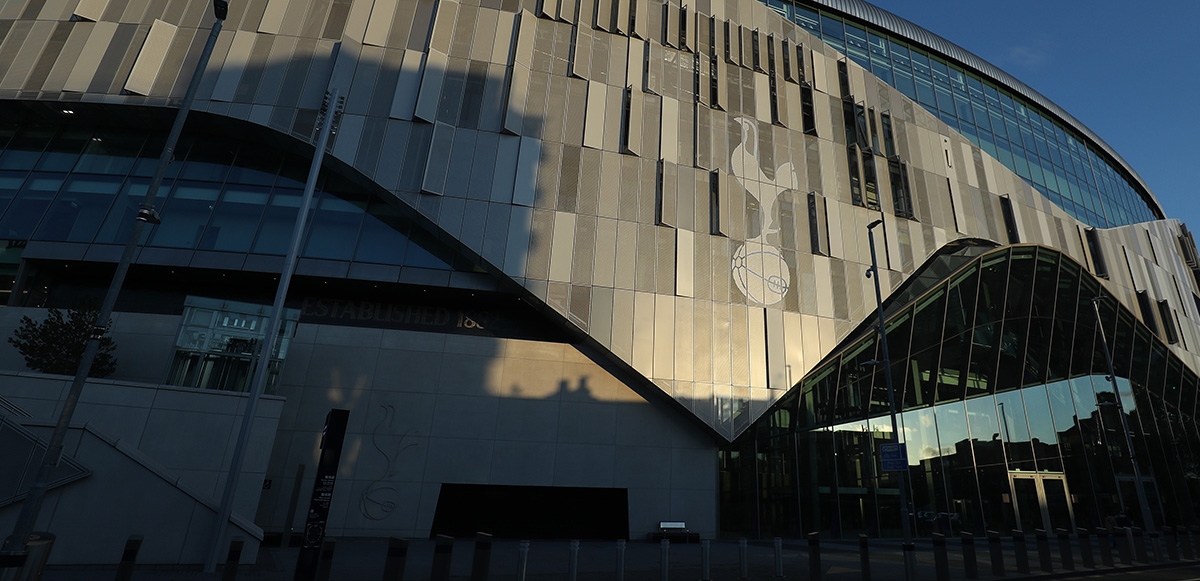 Club announces commitment to community support through Christmas and beyond
• Donations to be made to local Foodbanks in Tottenham and Enfield with fundraiser planned for New Year.
• Delivery of Nike kit to be made to community youth organisations.
• Tottenham Hotspur Foundation to deliver virtual activities for local families to tackle isolation as part of continued community work.
• Christmas gifts distributed to children and staff in local hospitals.
• Club also planning to raise funds to provide mental health support for students at the London Academy of Excellence Tottenham.
Food Donations
Once again, the Club will make its annual donation to its local Foodbanks in Tottenham and Enfield, serving those living in crisis.
Ahead of this, Moussa Sissoko has given out free hot meals courtesy of The Felix Project to children and their families at Somerford Grove Adventure Playground in Tottenham, in support of the Evening Standard's 'Food for London Now' campaign.
Food from the stadium has also been provided to the Community Kitchen run by the Antwerp Arms pub for vulnerable people in Tottenham, with food remaining at The M Café at the end of every day also being distributed to local families in need.
Kit donations
In partnership with Nike, the Club will deliver youth football kit and footwear to local organisations supporting children and young people in our community.
Organisations include Street Soccer – a personal development programme for homeless teenagers, Somerford Grove, the Selby Trust and the Next Generation programme on Broadwater Farm.
Tottenham Hotspur Foundation
The Club's charitable arm is stepping up its ongoing delivery of programmes for our local community with a range of virtual activities for all the family, aimed at maintaining health and wellbeing and tackling isolation during the Christmas period.
Family exercise sessions will be delivered through its 'Shape Up With Spurs' programme, as well as virtual quizzes and games.
Hospital visits with a difference
As is Christmas tradition, the Club has purchased gifts for the children's wards at its local hospitals.
First team players have this year taken part in virtual visits to watch children open their presents, as opposed to their customary visits to the wards themselves.
Heroic hospital staff who have worked tirelessly throughout the pandemic have been provided gifts courtesy of the Club's Official Supplier of Toiletries, Molton Brown.
Not just for Christmas
The Club's support for local causes will continue into the New Year with additional fundraising campaigns planned.
Working with the Tottenham Hotspur Official Supporters' Trust, the Club will establish a fundraising page for fans to make donations to North Enfield and Tottenham Foodbanks throughout the coming year.
In addition, an online auction of money-can't-buy prizes will be held to raise funds to provide mental health support to students at the London Academy of Excellence (LAE) Tottenham.
The state-funded school, based within the Club's stadium development scheme, sponsored by Tottenham Hotspur and Highgate School, was recently named The Sunday Times Sixth Form College of the Year.
An incredible 66 per cent of its students won places at Russell Group Universities following this year's A-Level results, including six at Oxford and five at Cambridge.
These achievements are made even more remarkable in the context of the school being situated within one of the two per cent most deprived wards in the country, with 63 per cent of students coming from the lowest two social groups – being described as living in "struggling estates" or "difficult circumstances" – using the ACORN tool for socio-economic analysis.
Meanwhile, 51 per cent have been eligible for free school meals during secondary school, compared with the national average of 28 per cent for all schools and just 4.5 per cent for selective schools.
Around 200 school families are currently being supported by a hardship fund established by the school.
Full-time mental health support will help students cope with the pressures of A-Levels and continue to achieve their dreams in the face of challenging personal circumstances.
Daniel Levy, Chairman, Tottenham Hotspur, said: "The Club has always been clear on its commitment to our community – never more so than during the current pandemic.
"We are well aware of how difficult this Christmas will be for local families in need and the Club is committed to showing its support – donations to our local foodbanks, kit donations for children, gifts for NHS heroes and our Foundation extending its fantastic work.
"Support for our community is not just for Christmas – the Club is striving to ensure we can all come through this incredibly tough time together, heading into what will hopefully be a better year ahead."