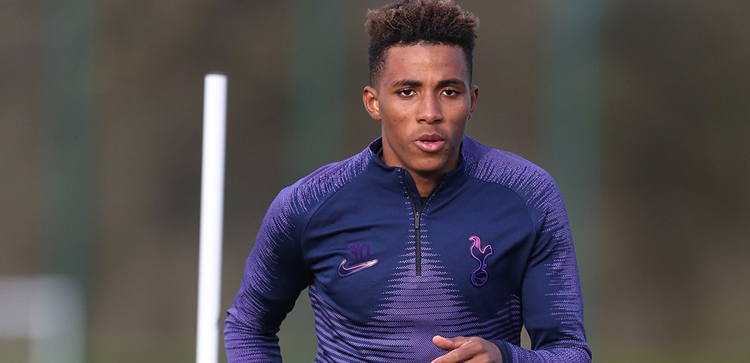 Gedson: "You have no time to wait!"
@SpursOfficial
Sun 03 May 2020, 15:45|
Tottenham Hotspur
'Crazy' is the word Gedson Fernandes used to describe his first few moments of Premier League football.
A January arrival from Benfica on an 18-month loan deal, Gedson discussed his early impressions of the English game in a recent edition of our official matchday programme and expressed his initial surprise at the sheer intensity of the top flight.
Having grown up watching the competition in Portugal, the young midfielder admits that the league is far different from what he saw on television, yet, having had time to bed into his new surroundings, he is feeling more and more comfortable every day. 
"It's completely different to what we saw on the TV (in Portugal)," the Portuguese international explained. "When I made my first minutes, I couldn't believe it because everything felt so slow but at the same time everything was so fast on the pitch. It's something different to learn.
"Mentally, I think when you play the first few minutes of a game, you feel so tired. After that you feel okay, you feel comfortable, so you can play your game but yes, in the first few minutes, they are crazy moments.
"You are alert, you want to see what's happening but, at the same time, you have no time to wait and watch around to see where your man is. You need to be focussed. Your head has to stay in the moment.
"You come from a different country and a different league, you think basically it will be the same but, in the moment, no, nothing was the same. The opposition want it more and so you have to want it even more than that. It's completely crazy. You have to fight more. The players give their lives for the game, for the moment and they are enjoying it.
"The Premier League is more competitive, the competition is better, and it is good football. I think the fans enjoy the game and football so much."