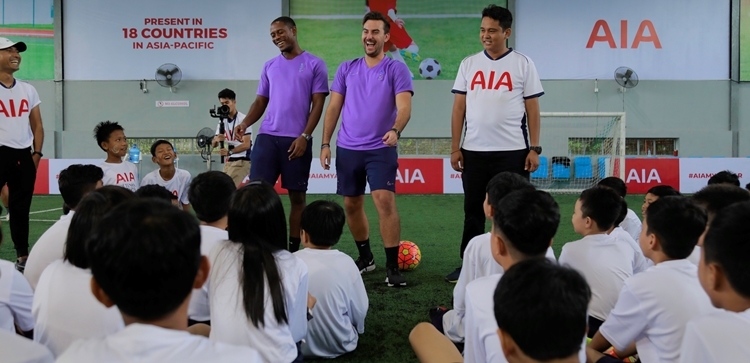 Global coaching team delivers football programme in Myanmar
@SpursOfficial
Tue 17 September 2019, 08:36|
Tottenham Hotspur
The Club has delivered five football clinics to over 240 children in Yangon, Myanmar as part of a groundbreaking football coaching programme delivered in partnership with AIA, our Global Principal Partner.
The youngsters travelled from across the city to attend a series of training sessions taken by two fully-qualified members of our Global Football Development coaching team who are based in Asia.
As part of the programme, which operates across the Asia-Pacific region, our coaches identify talented players and help to create a pathway for them to progress to a professional level.
As well as delivering football clinics, our coaches work with players of all levels, nurturing local talent and promoting AIA's initiative to encourage healthier, longer, better lives.
While in Myanmar, Anton Blackwood and Aaron Tilbrook also hosted a Tottenham Hotspur fan event at Yangon United Football Club for 50 Spurs fans. They delivered a mini exhibition match and organised Spurs themed games and quizzes for the guests.
International Development Manager Anton said: "It's been fantastic visiting Myanmar for the first time and delivering Tottenham Hotspur's world-renowned coaching philosophy to the young players. The children were so enthusiastic and I hope we have inspired them to continue to play football and reach the best of their ability."