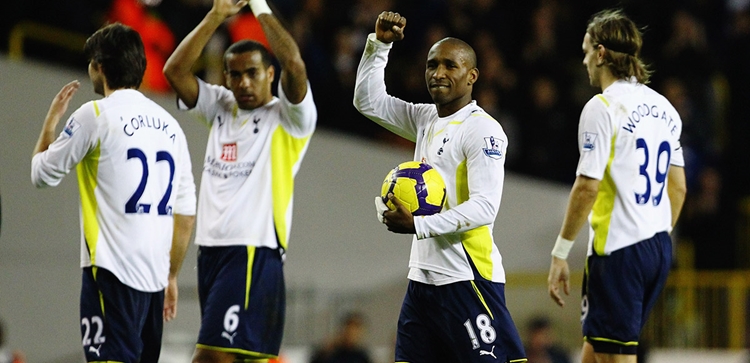 Jermain Defoe: "I know exactly how I felt after every goal..."
Spurs 9-1 Wigan - 10 years on
@SpursOfficial
Fri 22 November 2019, 11:40|
Tottenham Hotspur
It's 10 years since we put Wigan to the sword 9-1 in the Premier League at White Hart Lane – 22 November, 2009. It's a day everyone present will never forget, not least the striker who made history with five goals, including a hat-trick in seven minutes.
It will come as no surprise that Jermain Defoe still watches those goals. Reflecting on the achievement only yesterday (Thursday 21 November) - and having initially taken in the fact it is actually 10 years ago - 'JD' told us that November day is still the day Spurs fans remember him for most fondly.
The feeling is mutual...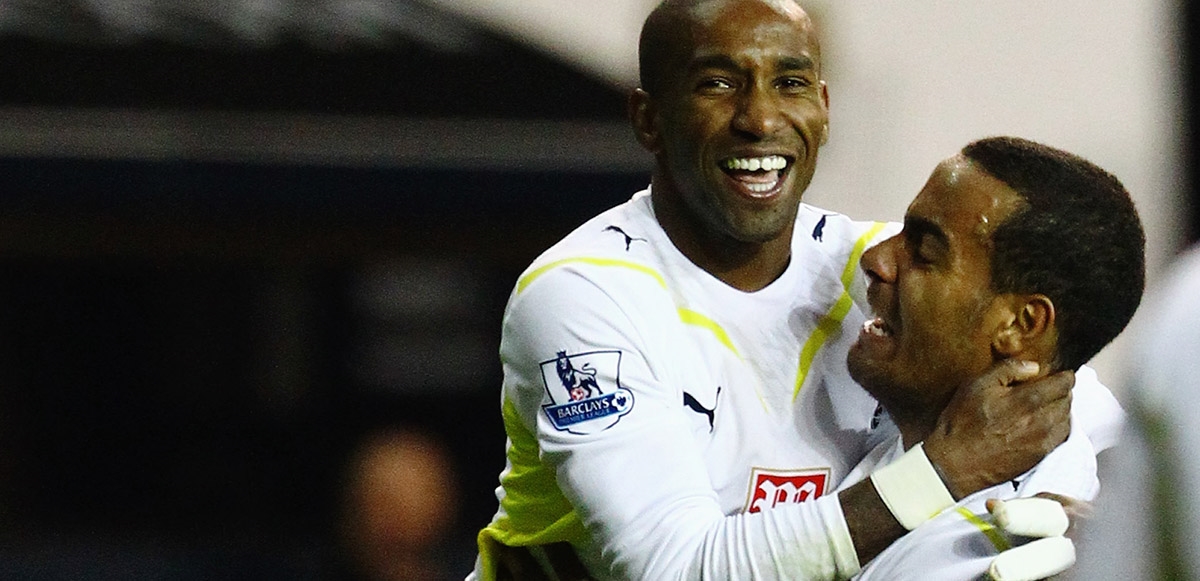 "Ten years ago – that is mad!" he said from Glasgow where, aged 37, he's top of the SPL goalscoring charts with 10 goals so far this term. "People send me the video (on social media) all the time. It will pop up on Instagram, Twitter or YouTube and I'll just watch the goals back again. I love it. And you know what? When I watch it back, I know exactly how I felt at the time after every goal.
"I always watch that game back. If there was only one… it would be that one. You can never imagine you will score five goals in a game.
"When I scored the fifth goal, the first thing that came into my head was – apart from wanting a sixth! – was that I was only the third player to do it in the Premier League. Andy Cole did it first, then Alan Shearer, then me. Obviously, Berba (Dimitar Berbatov) and Sergio Aguero have done it since, so there are five of us – but that's only another two in 10 years."
The incredible thing was that it was only 1-0 at half-time with Peter Crouch on target, coincidentally, with nine minutes on the clock.
Aaron Lennon set up that goal and then provided the assists for Jermain's first two for 3-0 (51, 54). Paul Scharner pulled a goal back (57) but it was soon 4-1 as JD slotted home from Vedran Corluka's pass (58) before Aaron scored the goal he deserved for 5-1 (64). Jermain hit his fourth and fifth (69, 87) for 7-1 and we completed a day to remember with two humdingers from David Bentley (88) and Niko Kranjcar (90+4).
Jermain added: "When I watch the goals back, they are so similar, one-on-ones with the goalkeeper and then just finishing, something I've practiced day after day for so many years. I watch football now and say to younger players 'if you practice in training then in a game, it's natural'. Finishing becomes so instinctive. As soon as you get into that situation you know what to do, without thinking.
"Azza (Aaron Lennon) was amazing. He'd get into positions where he'd be about to cross, and he'd just have that one last look to see where I was. I used to say to him 'Azza, try to get eye contact with me' and as soon as he did that, we knew what to do. That made it so easy. Once your movement is right and you get that space – you only need a yard – and then 'bang'.
"It's so difficult to score goals in the Premier League and when we beat Wigan 9-1 at White Hart Lane, nine goals, that's special. As a player, you never think you'll win 9-1 and score five goals. You might think 'I feel good, I'd love to score a hat-trick today' but to score five, and at the Lane, that was the best.
"I was emotional on the pitch that day. I just felt unstoppable. I just had the feeling something special was going to happen. If you could bottle that feeling up and use it every time…"
Five goals in the Premier League
Jermain was the third player to achieve the feat in the Premier League era...
March, 1995 - Andy Cole - Manchester United 9-0 Ipswich
September, 1999 - Alan Shearer - Newcastle 8-0 Sheffield Wednesday
November, 2009 - Jermain Defoe - Spurs 9-1 Wigan
November, 2010 - Dimitar Berbatov - Manchester United 7-1 Blackburn
October, 2015 - Sergio Aguero - Manchester City 6-1 Newcastle