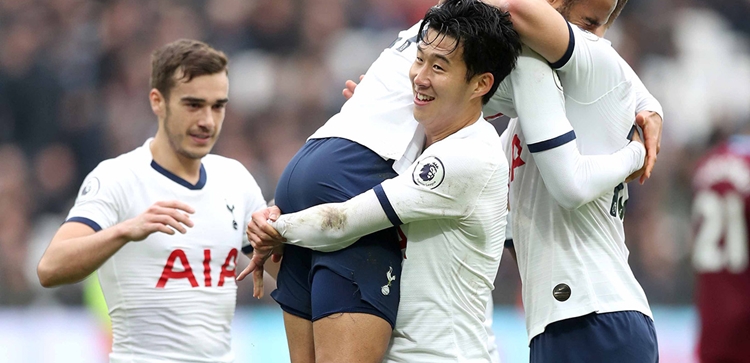 19 in 2019 for Sonny
@SpursOfficial
Sun 24 November 2019, 11:21|
Tottenham Hotspur
It's 19 goals for Heung-Min Son in 2019 – and our South Korean star was as humble as ever after our 3-2 win at West Ham on Saturday.
Sonny scored the first goal of the Jose Mourinho era as we swept into a 3-0 lead at the London Stadium.
It was a textbook Sonny goal – faced up with West Ham defender Issa Diop, left angle, a quick step over and shift to the left before firing past Roberto – and no less than we deserved after dominating the first hour. Sonny's goal arrived on 36 minutes, Lucas Moura made it 2-0 before the break and Harry Kane headed home the third on 49 minutes. That was enough – even though the Hammers hit back twice for the final 3-2 scoreline.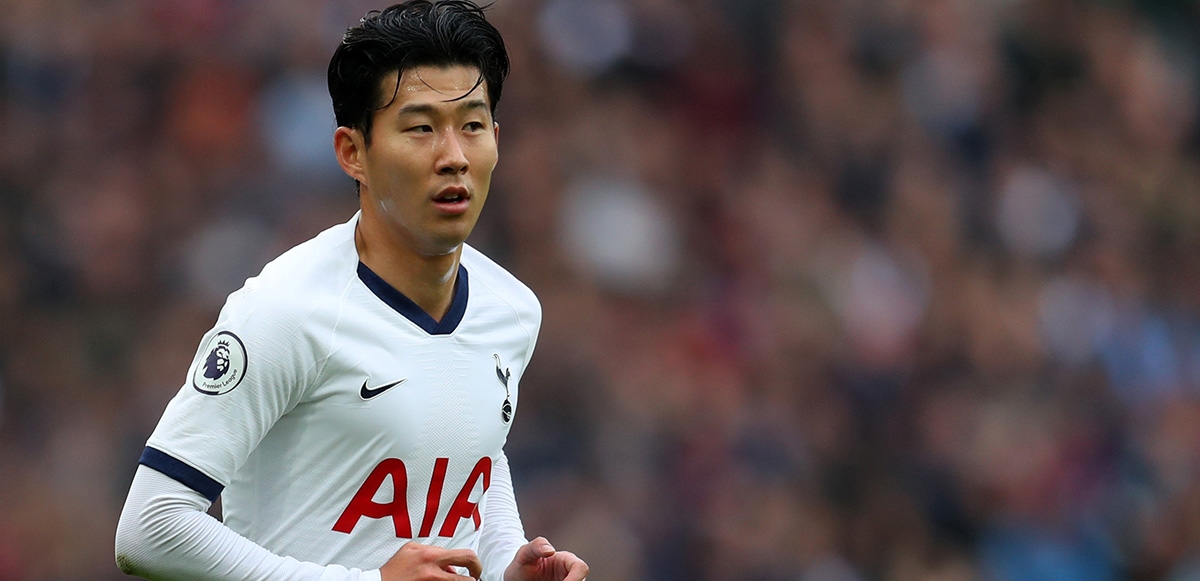 Having pointed out it was 19 in 2019, Sonny's response was typical of the striker. "I try to work hard, try to score, try to help the team but without my team-mates, staff, everyone who supports me, it's impossible.
"I just try to improve every day, every second and I'm grateful to play here, grateful to play in the Premier League. Hopefully there are many more to come and I'm grateful for scoring goals all the time."
As for the game – our first away win since January – Sonny agreed with both Harry Kane and Dele that we needed to see it out, if not add to our lead, at 3-0 and not allow teams back in.
He added: "I thought we dominated the game. We need to learn some things, 3-0 up and in the Premier League, what the gaffer said, in the last 10 minutes you can always change the result, so we have to be focussed until the end. We should finish the game, kill this game and score more goals, but the lads did a great job.
"I'm sure the gaffer will be really, really happy with the performance and we finally get the three points. We really deserved it today."
Sonny's 19 in 2019
1 v Cardiff, Premier League - 1 January
2 v Tranmere, FA Cup - 4 January
3 v Watford, PL - 30 January
4 v Newcastle, PL - 2 February
5 v Leicester, PL - 10 February
6 v Borussia Dortmund, Champions League - 13 February 
7 v Crystal Palace, PL - 3 April
8 v Manchester City, CL - 9 April
9/10 v Manchester City, CL - 17 April
11/12 v Palace, PL, 14 September
13 v Bayern Munich, CL - 1 October
14/15 v Red Star, CL - 22 October
16/17 v Red Star, CL - 6 November
18 v Sheffield United, PL - 9 November
19 v West Ham, PL - 23 November