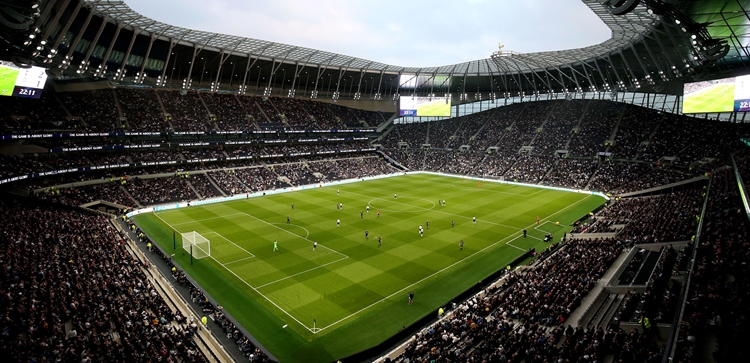 UEFA Champions League Final – Live Screening at Tottenham Hotspur Stadium
@SpursOfficial
Fri 10 May 2019, 16:58|
Tottenham Hotspur
We are pleased to confirm that the Club will be holding a live screening of the UEFA Champions League Final at our new stadium on Saturday 1 June.
The stadium will be open to full capacity for this event – giving as many fans as possible who are not able to get to Madrid the chance to come together for the match.
BT Sport's live broadcast of the match, kick-off 8pm, will be shown on our four giant HD screens within the stadium bowl, with additional entertainment provided throughout the evening and all food and drink outlets open.
Tickets for this event will be priced at £10 for Adults and £5 for Juniors. Further details on the ticketing process for the screening will be communicated once the sales process for the Final itself is complete next week.
Please keep an eye on our channels for further updates.