Days I'll never forget - Harry Winks
@SpursOfficial
Tue 04 June 2019, 13:47|
Tottenham Hotspur
Spurs fan, Academy graduate and Champions League finalist, Harry Winks described the build-up to Madrid as 'something I'll never forget'.
The midfielder, 23, completed the best season of his life by starting the biggest match in the Club's 137-year history as we took on Liverpool in European football's showpiece at the Wanda Metropolitano on Saturday.
'Winksy' went through all the emotions in the journey to Madrid. He had a run of six starts – PSV, Inter, Barca, Borussia Dortmund home and away and City in the quarter-final, first leg - as we completed 'mission impossible' to go from having one point in three matches to qualify from the group stage and onto the last eight.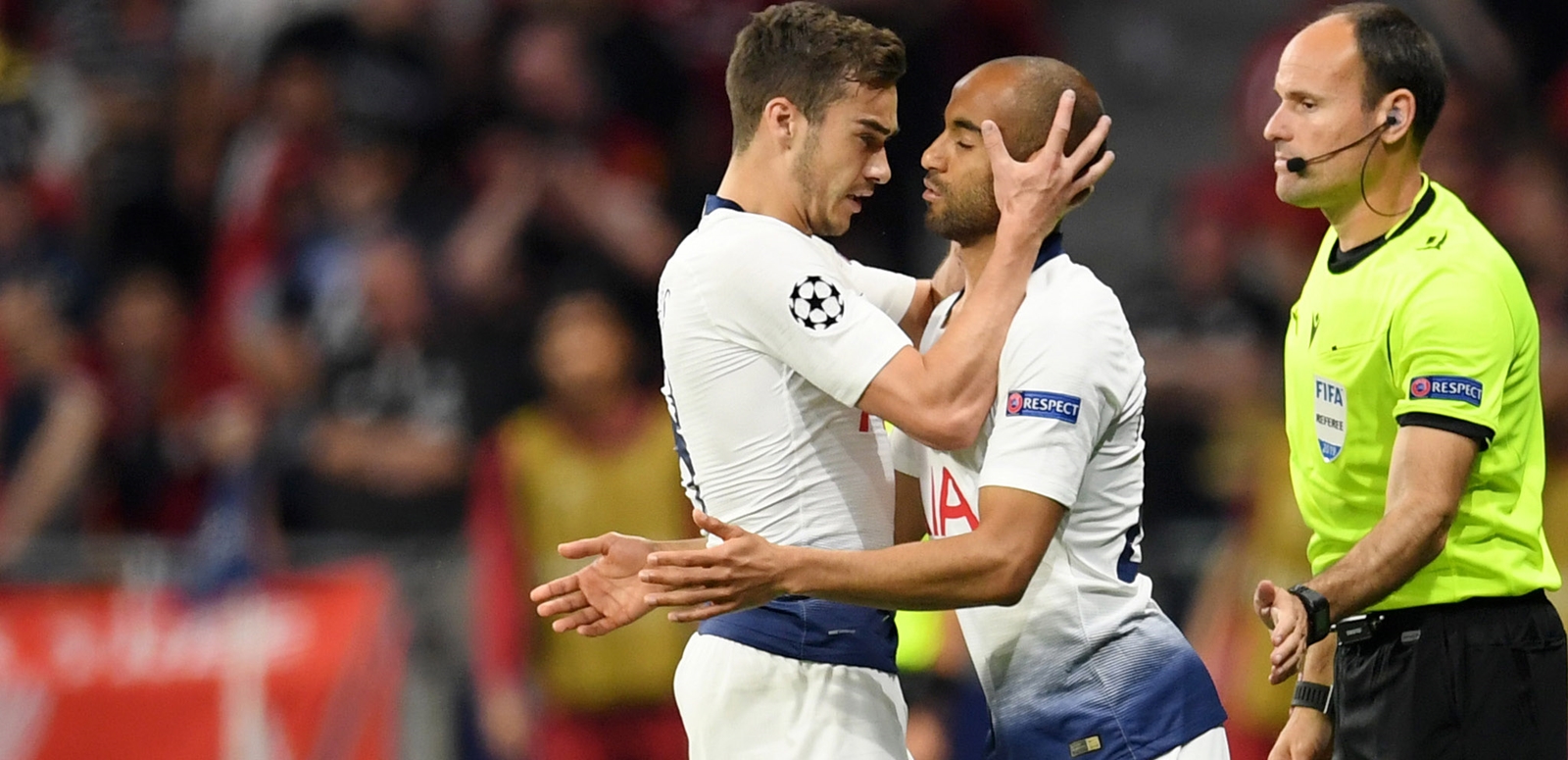 But he then required groin surgery after the City first leg and was left as a spectator for the second leg and the dramatic semi-final against Ajax.
Reaching the final gave him the chance to recover and he grasped it with both hands to land a place in the starting line-up against Liverpool. Unfortunately, there was no happy ending, but the lad from Hemel Hempstead did us all proud.
Putting on a brave face after the final, Winksy said: "I feel great physically after the operation. The end of the season was a little up and down (in terms of the Premier League) but we've had such a great season.
"Yes, disappointed with the injury but to be back in with the squad over the last three weeks, the training we've had, the bonding we've had as a squad all together has been something you can't put into words. These last three weeks are something I'll never forget for the rest of my career."
Of course, the final went against us after only 25 seconds when Liverpool were awarded a penalty. Mo Salah slotted that home. We dominated possession from there, but couldn't carve Liverpool open. Divock Origi settled it with Liverpool's second three minutes from time.
"It's probably one of the most disappointing and difficult nights of my career but the overall feeling in the squad is how immensely proud we are to have got to where we are," added Winksy.
"In my opinion, of course I'm biased, I believe we should have won but I'm so proud of everyone. It's been an incredible run for us.
"We gave it a real go, created chances and on another day, we win. It's an unfortunate one and all I can say is the way we recovered after the early penalty was fantastic. The character of this squad cannot be questioned."