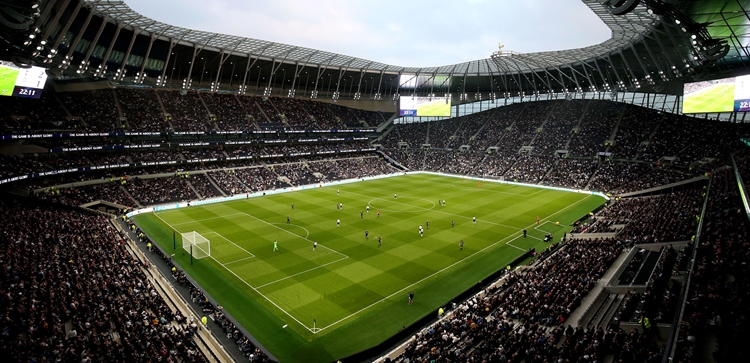 Arrive early and find your seat
@SpursOfficial
Wed 03 April 2019, 08:15|
Tottenham Hotspur
This is another reminder for fans to please arrive as early as possible ahead of the opening match at our new home against Crystal Palace this evening - kick-off 7.45pm.
We shall be opening General Admission areas at an earlier time of three hours before kick-off, 4.45pm, to enable fans ample time to clear security and access the stadium. Premium areas will as usual also be open three hours before kick-off.
We shall be asking for fans to take their seats for the match no later than 30 minutes before kick-off for the start of the Opening Ceremony.
On arrival at the stadium, the first thing we recommend you do is locate your seat.
Please take note of the block number on your access card, e-ticket or booking confirmation email – the first digit will correspond to the level of the stadium your seat is on. For example, if your block number starts with a 5, this means your seats are on Level 5.
No matter what level of the stadium your seat is on, all general admission spectators will enter the stadium on the Level 1 concourse. You must only enter the stadium via the Entrance indicated on your ticket.
Once inside we recommend that, on this occasion, you remain in the vicinity in which your seat is located.
We may need to restrict access to areas of the concourse that become extremely busy, such as The Market Place, which could prevent you accessing your seat in time for the start of the opening ceremony if you have left your area.
There is plenty for fans to see and do before kick-off in all areas – including live music at our three Feature Bars: The Shelf (East, Level 1), The Dispensary (West, Level 5) and The White Hart (East, Level 5), as well as in the North-West Level 1 concourse area.
Touchline Grills, located throughout the stadium, serve a selection of food options from The Market Place and we shall also have our £5 Pie & Pint or £4 Pie & Soft Drink offers at all Tap Inns for the first hour of the stadium opening.
If you take your seats in the bowl early enough, you will also be able to catch a live performance from the 'Tottenham Hotspur Marching Band' - who will be part of our opening ceremony - performing a 45-minute medley of Spurs classics pitchside between 5.30-6.15pm.
We shall provide you a further update with full details on our opening ceremony across all channels later.