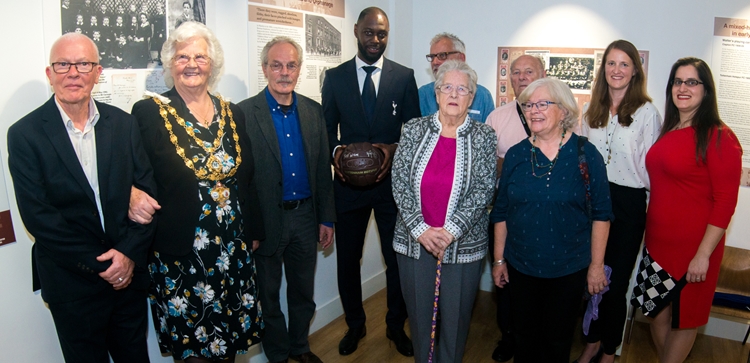 Ledley opens Walter Tull exhibition
@SpursOfficial
Fri 28 September 2018, 16:28|
Tottenham Hotspur
On Thursday, Club Ambassador Ledley King opened Folkestone Museum's brand new Walter Tull exhibition.
Walter Tull: His Life and Legacy, which is open until Thursday 31 January, 2019, tells the story of  one of Britain's first professional players of a black heritage through letters, photographs and artefacts from his childhood growing up in Folkestone, his time at an orphanage in Bethnal Green and his footballing and military careers.
Among the attendees were children from local schools and sports clubs. Before the opening of the exhibition, they had the chance to meet Ledley and ask him about his life playing for Tottenham Hotspur and England.
The opening of the exhibition coincides with the centenary of Walter's death, Black History Month and the centenary of the First World War.
After making his mark as a talented local football player, Walter played for Clapton FC before being signed by the Club and later transferring to Northampton Town. When war broke out, he enlisted in the Footballers' Battalion of the Middlesex Regiment and became the first black combat officer in the British Army. He was mentioned in despatches and recommended for the Military Cross for his bravery in the face of enemy fire. Sadly, he died during the Battle of the Somme on 25 March, 1918.
Ledley said: "It's important to celebrate the legacy of Walter Tull and educate the next generation about his incredible story. I am honoured to have opened this exhibition and have enjoyed observing the artefacts and learning more about his story."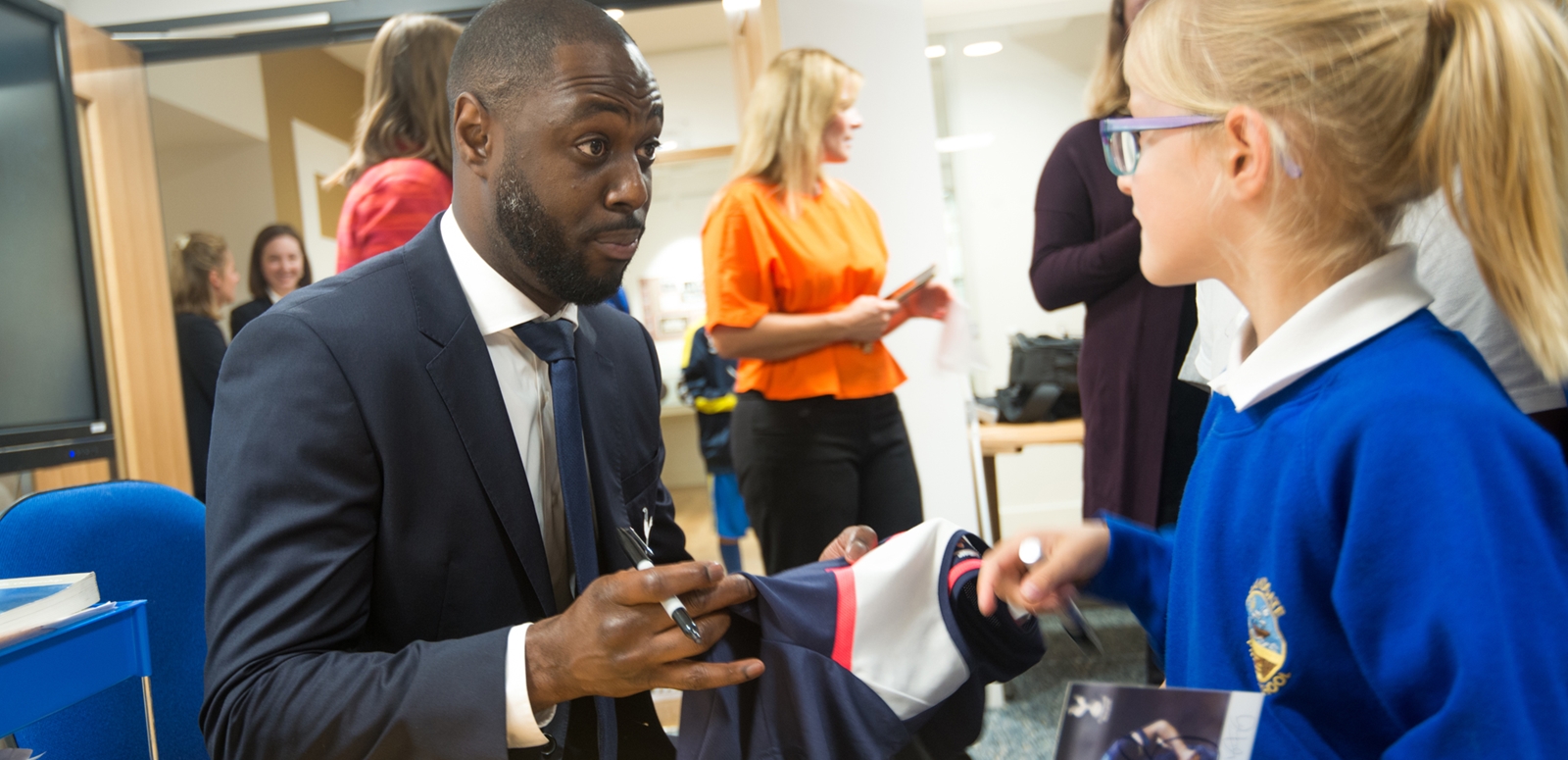 All items for Walter Tull: His Life and Legacy have been kindly loaned from the Finlayson Family Archive, the Children's Home and Orphanage, Tottenham Hotspur Football Club and the National Army Museum.
For more information please visit folkestonemuseum.co.uk