Skipp collects Premier League 2 award
@SpursOfficial
Fri 12 October 2018, 10:00|
Tottenham Hotspur
Oliver Skipp has been crowned Premier League 2 Player of the Month for September.
The 18-year-old midfielder was last week named on a nine-person shortlist for the monthly prize, which recognises the star performers in the Under-23 competition, and it has today been confirmed that he's claimed the trophy.
Skipp, who was named as a substitute in a competitive first team game for the first time in last week's Champions League clash with Barcelona and then retained his place on the bench for Saturday's Premier League win over Cardiff City, was ever-present for Wayne Burnett's side at domestic level last month, providing an assist in a 2-0 home win over Manchester City and also featuring in a hard-fought 3-1 win at Blackburn Rovers.
"I'm delighted to win this award but it's obviously down to the team's performances and how we've played throughout the month with victories against Manchester City and Blackburn. We had good performances in both those games which have helped me win the award," said the Academy starlet.
"It was a good team display against Man City to start with. They're a team that likes to play out and pass it, like their first team really, so it was a high-intensity showing from the boys and, regarding the assist, that's something that I'm working on and it's something I'm trying to develop in my game, to make myself more effective and have more of an impact in the final third.
"It maybe wasn't the prettiest of performances at Blackburn but it was one that we needed against a physical team away from home.
"It helps to increase your confidence when you win an award like this but now it's about how you perform in the next month and how you push on from this. It's been a great month for me, finishing off with the two bench appearances with the first team, but I just need to keep pushing. I'm delighted to win this award, it's a great achievement for me personally but, as I've said before, without the team I wouldn't have been able to win it."
Skipp, who got his first taste of senior football during our summer programme of pre-season friendlies this year, paid tribute to our coaching staff after collecting his prize: "The first team staff such as Mauricio, Jesus Perez, Miguel D'Agostino and Toni Jimenez – they've all helped me win this award because they've been working on my game when I've been with the first team, giving me tips and advice on how to improve," he said. "Also the Under-23 staff such as Wayne Burnett and John McDermott, and also Matt Wells when I've had a little bit of time with the Under-18s, have helped me massively to push my game forward and hopefully help to take me to the next level."
In addition to featuring in the Premier League 2, Skipp has been plying his trade for our Development Squad in the Checkatrade Trophy this season, captaining the team to a 4-0 win over League One Gillingham on Tuesday night, while he also featured in our UEFA Youth League opener – a 1-1 draw away to Inter Milan Under-19s last month.
"Playing in that competition is a great experience because you travel with the first team, you get to experience being away from home in foreign countries, you get the night before, you get to watch the first team train – and I was actually lucky enough to train with the first team at the San Siro, so that was a wonderful experience – but then you also play top opposition, foreign teams with different styles, and that's a great opportunity to get a taste of something similar to what the Champions League is like," he said.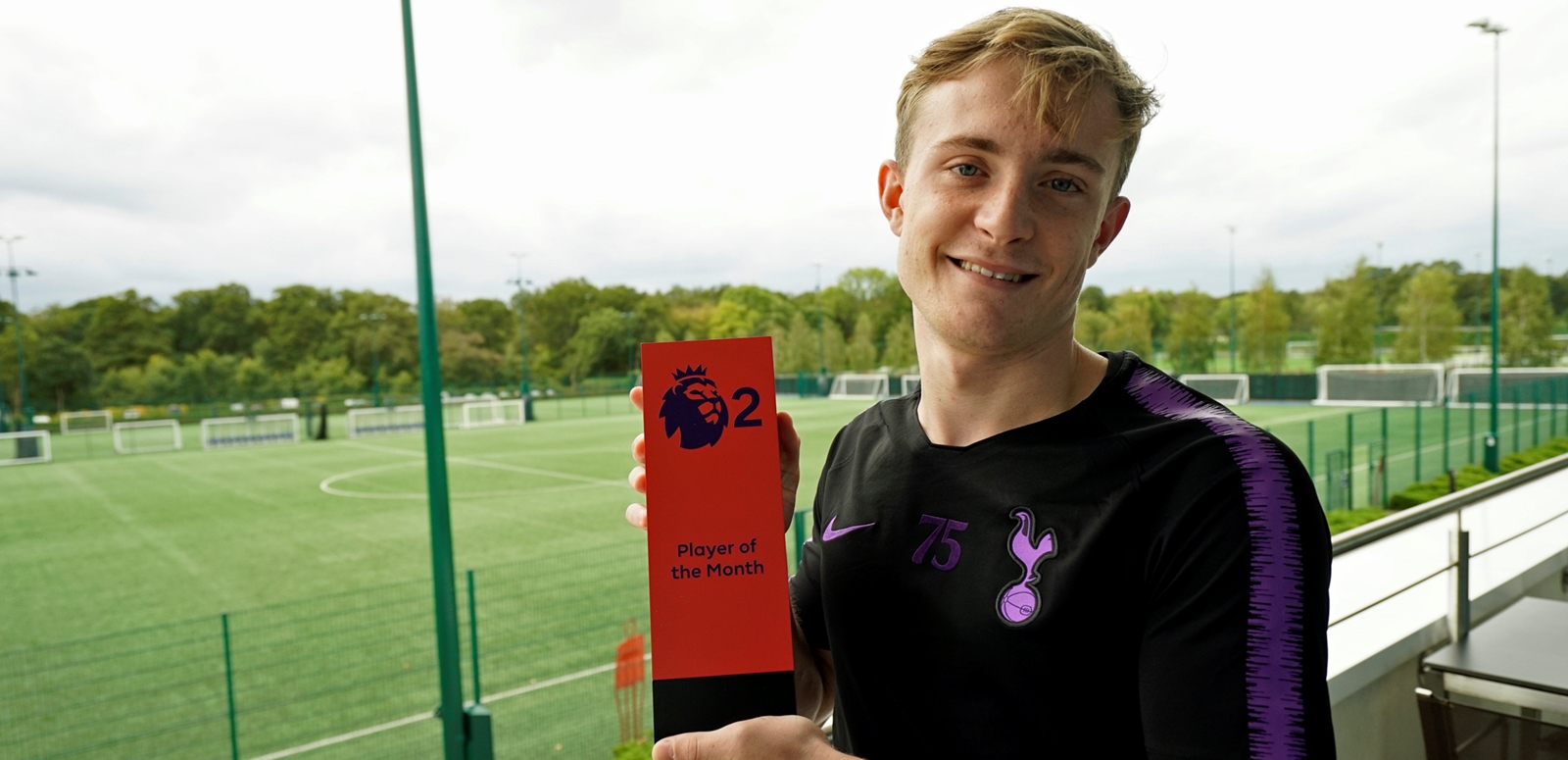 Of course, the Welwyn Garden City-born youngster has since experienced the trials and tribulations of being in a senior Champions League squad against one of the world's biggest clubs in the form of Barcelona – an evening at a packed-out Wembley which taught him a lot.
"It was an invaluable experience, being up close to two top teams and getting to see the tactics and how the different players played – different aspects that you don't necessarily see from sitting in the crowd," he explained. "Also it was good to see how the first team players prepare for such a big game and the mental aspects that they go through beforehand.
"Being on the bench in the Premier League a few days later was also an experience I was grateful for because it shows you how to prepare at the very top level. Even little things like what to eat before a game, how to hydrate, weigh yourself – just things that maybe might not seem so big from the outside but in a sport where there's lots of people fighting for an opportunity, they really count to give you an edge and help you achieve what you want to achieve."
Full-back Kyle Walker-Peters was our last player to collect the Player of the Month prize at Development Squad level back in December, 2015, when the competition operated in the Under-21 Premier League format.