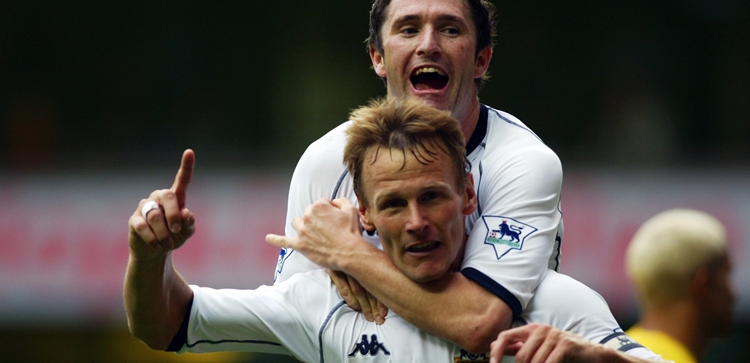 'One of the greats' – Teddy on Keano
@SpursOfficial
Thu 29 November 2018, 17:34|
Tottenham Hotspur
Teddy Sheringham remembers Robbie Keane walking through the door at Spurs.
It was August, 2002 and the prodigiously-talented young Irishman, 23 at the time, had already had spells at Wolves, Coventry City, Inter and Leeds. He'd just starred at the 2002 World Cup, scoring three goals in four matches – including goals against Germany and Spain – as the Republic of Ireland reached the last 16.
Teddy was 36, captain, in his second spell at Spurs and a hugely-respected figure both here and in the game.
Little did he know that this 'livewire' from Dublin would go on to be one of the Club's modern-day greats, join him in the '100 club' and end up just two goals short of his own 124 total. 'Keano' scored 122 in 306 matches for us in two spells between 2002-2011. The pair are currently 10th and 11th respectively in our all-time goalscoring list.
Keano announced his retirement on Wednesday at the age of 38 after a career spanning 21 years.
His final matches were under Teddy's management at ATK in the Indian Super League earlier this year, 16 years after they first played for Spurs.
"He was a livewire," recalled Teddy, now 52, of those early days with Keano at Spurs. "Even though he'd been playing a few years by then, had a couple of moves, I think he was still learning his trade as a youngster.
"He gave as good as he got and you wanted him in your team because things happened when he was on the pitch.
"I'm glad I played with him, glad I had that experience because he was very different to any other player I played alongside. He was very clever, very tricky, very confident in his own ability and in later years, he knew exactly what he wanted and where he wanted the ball.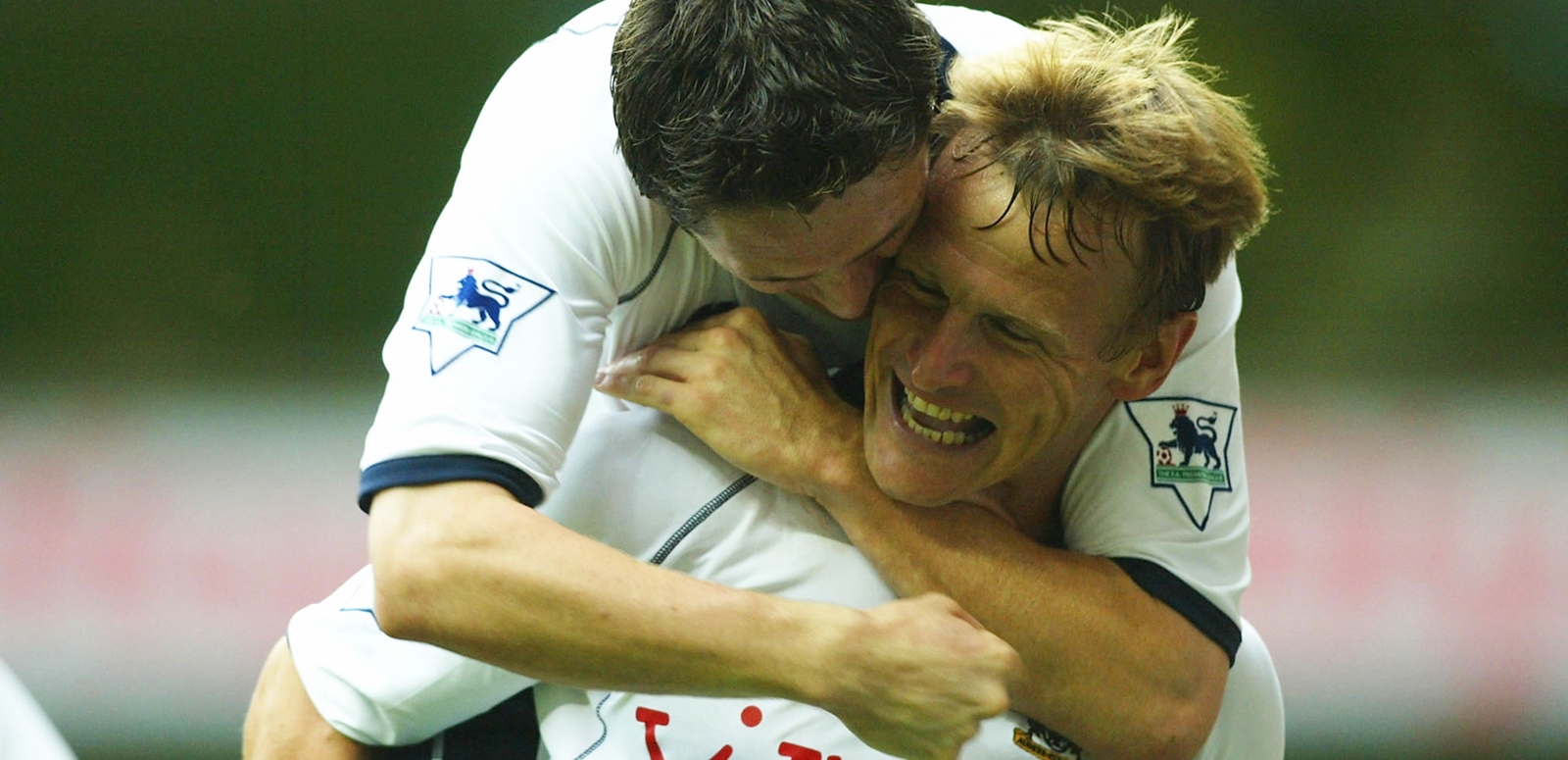 "Hopefully, I was someone for him to look up to at that time and I certainly learned a few things from him. You never stop learning in this game. He had different attributes to me and it was a great experience to play alongside him.
"I had no hesitation taking him out to India to be my marquee signing for ATK. He's a leader of men in the way he goes about things. He's a winner.
"As a player, he's a legend. You only have to look what he did for Ireland. He scored goals at every club he played for but his record for Ireland is just ridiculous.
"I scored 11 goals for England and I thought I did okay. What did he score? 68? To score that many goals in international football is phenomenal.
"He's one of the greats, without a doubt. He's up there, isn't he? He's one of those exciting talents that when you look back at the Premier League years, look back at some of the goals he scored, he was an entertainer with a strong desire to win - and that's what it's all about."
The Republic's record goalscorer with those 68 goals and appearance-maker with 146 caps between 1998-2016, Robbie has started a new chapter in his career by becoming Mick McCarthy's assistant in the ROI's management restructure following the departures of Martin O'Neill and Roy Keane.
"I think it's a brilliant role for him and the chance to learn his trade from Mick," added Teddy. "He's very astute in his learning, we saw that in India. Who knows from there? You never know what's going to come up. I'm excited for him."