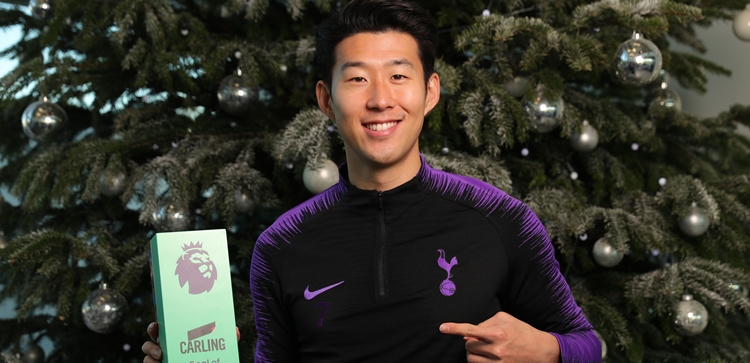 Heung-Min Son discusses Goal of the Month award
@SpursOfficial
Fri 14 December 2018, 11:00|
Tottenham Hotspur
Heung-Min Son's wonderful solo strike against Chelsea has been named the Premier League's Carling Goal of the Month for November – and the all-action forward has revealed the exact moment when he believed he would hit the back of the net.
With the team 2-0 up against London rivals Chelsea at Wembley on 24 November, our South Korean star lit up the national stadium with a goal of sublime quality.
Nine minutes into the second half, Dele Alli sent a ball down the right flank for Son to chase. He collected possession, burst away from Jorginho, skipped past David Luiz into the area and curled a low left-foot shot into the net to send Wembley wild!
It was the goal that sealed a superb victory, with Chelsea left to grab a mere consolation five minutes from time as we won 3-1.
"It was such a nice goal, especially in a London derby and in a home game with so many fans," smiled Sonny as he collected his trophy at Hotspur Way this week.
"I just tried it. I was slow, the defender was very tight on me so I sped up, I got into the box, no-one was there and then I just tried to go into the middle and it worked! Sometimes it's impossible but really nothing is impossible.
"When I arrived into the box, I felt it was going to be a goal. I feel this all the time before I score – I feel it two seconds or one second before. It's the same for that goal. As soon as I arrived in the box, I felt 'this is going to be a goal.'"
Sonny admitted he was somewhat relieved to hit the target after seeing a couple of other big chances fall by the wayside in the first period.
"I remember this game because in the first half we had so many chances," he said. "We played so great, we dominated the game and I was very sad because the players were doing well and I got the chances but... you know, it was very sad.
"This goal was early in the second half so my mind was a bit more free than after the first half. I was really happy to score such a nice goal.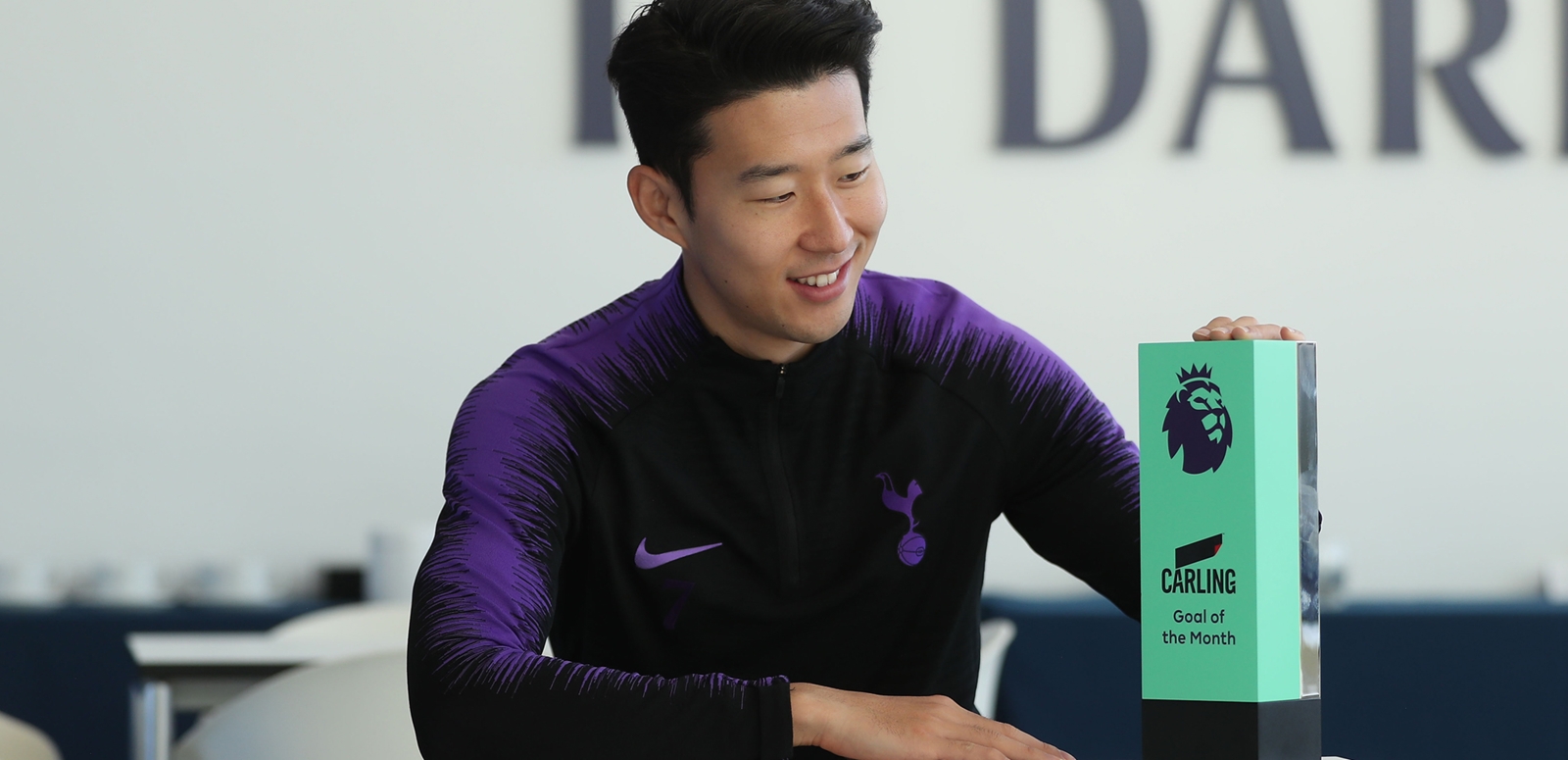 "My last Premier League goal was against Bournemouth last season in March. The feeling, I was missing it, but to score such a nice goal with these fans in this London derby, it can't be better than this.
"I'm very proud (to win this award). I think I'm a very lucky guy. I've won Player of the Month awards, now Goal of the Month. If someone wants to win these, sometimes it's impossible because there are so many players in the Premier League and it's very tough to win this trophy, so I think I'm a lucky guy to play for Tottenham, to score a nice goal and to be winning games. I feel really grateful to my team-mates, the coaching staff and the fans as well and I want to say 'thank you'. I'm the luckiest guy and the happiest guy in the world!"