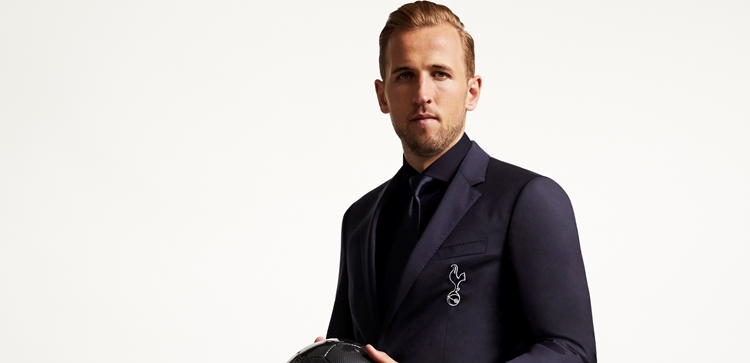 Harry Kane on MBE: 'It's hard to put it into words'
@SpursOfficial
Fri 28 December 2018, 22:31|
Tottenham Hotspur
Harry Kane has spoken of his pride after being awarded an MBE in the Queen's New Year Honours list.
It's the latest chapter in the incredible story of the local lad from Walthamstow who had to do it the hard way before becoming one of the Club's greatest-ever goalscorers, captaining England at the World Cup and winning the Golden Boot as the Three Lions reached the semi-finals in Russia – all by the age of 25.
His story reads like a footballing film script. Joining our Academy in July, 2009, Harry made his first team debut in 2011 but was loaned out to Leyton Orient, Millwall, Norwich and Leicester before getting his first run in the team at the end of the 2013/14 season.
After scoring goals in the Europa League and League Cup at the start of 2014/15, new manager Mauricio Pochettino promoted Harry to a starting role in the first team.
Since then, he's twice won the Premier League's Golden Boot (2015/16, 2016/17), been named PFA Young Player of the Year (2015) and selected in the PFA's Premier League Team of the Year every season as we've finished fifth, third, second and third.
He's the Club's record Premier League goalscorer (currently on 120) and broke into our all-time top five goalscorers with number 144 in September. He reached 150 goals and drew level with Jermain Defoe on 23 European goals for the Club with a late winner against PSV in the Champions League in November. His goal against Bournemouth on Boxing Day took him to 156 goals in 239 appearances in all competitions.
Now his exploits for Club and country have been recognised with a trip to Buckingham Palace.
"It's quite surreal, really," said Harry. "It's been a great year for Club and country. It's hard to put into words really.
"I'm very passionate about our country, very patriotic and going back to England, it shows how good the summer was for the whole nation, not just from my point of view, but what it did bringing everyone together.
"I'm extremely proud to be a part of that and obviously thankful to all my team-mates, all my coaches at Tottenham, England, Mauricio, Gareth (Southgate), all the staff, the guys as well – without them I wouldn't be scoring the goals and getting these accolades."
Harry revealed that he was fully in match mode when he was told the news by his fiancée, Kate.
He explained: "We got a letter to the house, Kate opened the letter… it was before the Southampton game. Normally we'd talk a little but she would never call me just before the match. I had a missed call and she text me 'could you answer?'.
"I thought something was wrong! But Kate was excited and told me that we'd had a letter from the Queen saying we'd get an MBE. I'm proud for her as well and the whole family. It's not just for me. We're part of a journey together. It shows that the hard work has paid off."
Asked if he could pick a moment from his career so far, Harry added: "I've two children as well! I'm sure Kate would say to say that! It's hard to pick one, there have been so many proud moments. On the pitch, it's been a whirlwind and hard to process it all. Hopefully we can carry on and win something this season – that would be the most special moment, for sure."