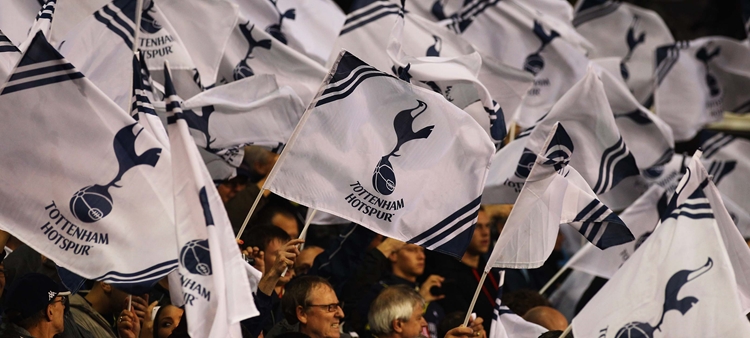 Wembley Multi-Game Packages now available / 2017-18 ticket prices
@SpursOfficial
Wed 19 July 2017, 09:00|
Tottenham Hotspur
After recently confirming that season tickets for 2017-18 are sold out, we are pleased to announce details for the first of our Multi-Game Packages, as well as individual match day ticket prices for the coming season at Wembley Stadium, connected by EE.
Multi-Game Packages are exclusively open to One Hotspur Bronze members and give the chance to secure the same seat for each match within a package. The first of these packages includes our first home match of the season against London rivals and defending Premier League champions Chelsea, as well as the home matches against Burnley and Swansea City.
Tickets for Package 1 will be available on Level 2 and Level 5 at Wembley Stadium on a first come first served basis from 10.00am on Thursday 20 July. These ticket packages can be purchased by Bronze members at the rate of one ticket per member online or by calling 0344 844 0102 (option 1). Alternatively, any remaining tickets for the Chelsea fixture will be available as individual match tickets next week, with Bronze members able to purchase from 10.00am on Wednesday 26 July and all Bronze and Lilywhite members able to purchase tickets for this match 24 hours later from 10.00am on Thursday 27 July.
Further packages of matches will be announced in the coming weeks with all of our Category A fixtures featuring in these multi-game packages. Booking fees apply and all tickets are subject to availability.
Click here to view the price plan.
If you wish to book for other One Hotspur Bronze members online you will need to add them to your 'My Network'. To add supporters to your 'My Network' please log in to your e-ticketing account. The 'My Network' option is at the bottom of the page. You will need all Client Reference Numbers and surnames of those supporters you wish to add. The member/supporter will then be notified by email that they have been added and no further action is required. You will then be able to purchase on their behalf when tickets go on sale. We recommend that this is done before these tickets go on-sale to enable you to purchase your packages without any delays.
Once you have purchased your Multi-Game Packages or match tickets the information will be automatically loaded onto members' Stadium Access Cards. The dispatch of these cards is now well underway with all members due to be in receipt of their card by early August at the latest. As well as getting confirmation at the time of booking your seats, an email confirming the seat details will also be sent to all members in the group during the week leading up to each fixture.
Anyone wishing to sign up as a Bronze member to have access to this first Multi-Game Package can join now by clicking here.
One Hotspur Bronze members with access requirements wishing to purchase Multi-Game Packages should email their details to our Access Team at access@tottenhamhotspur.com from 10.00am on Thursday 20 July. These will be issued on a first come first served basis and are subject to availability.