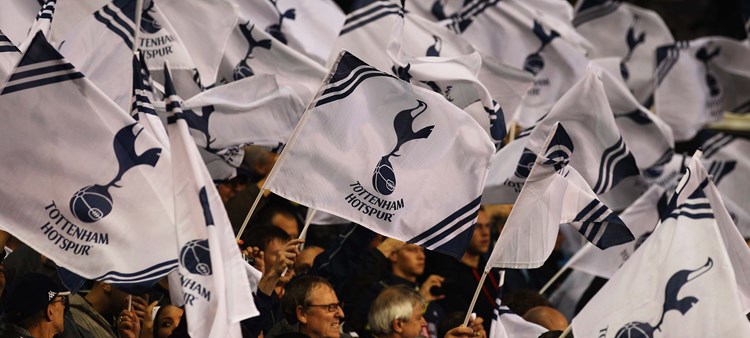 'We didn't start well enough' - Dier, Kane, Son and Trippier reflect on draw against West Brom
@SpursOfficial
Sun 26 November 2017, 09:45|
Tottenham Hotspur
There was more than a sense of frustration from the dressing room at Wembley after West Brom held on for a 1-1 draw in the Premier League on Saturday.
Indeed, the players agreed with Mauricio Pochettino's assessment that allowing West Brom to go 1-0 up so early proved costly.
Salomon Rondon scored that opening goal on four minutes as we started slowly. We started to step up on the half-hour mark and finally broke through on 73 minutes when Harry Kane converted Dele Alli's cross.
We looked all set for a grandstand finish but for all the possession, a series of crosses and efforts from Harry and Dele, it wasn't to be.
Here's what Harry, Heung-Min Son, Eric Dier and Kieran Trippier had to say...
Below: Determination on Harry's face after his equaliser
Harry Kane
Overall thoughts...
"We didn't start well enough, we gave them a head start at 1-0 and knowing a team like West Brom, they are then going to drop off and make it difficut for us. That's exactly what happened. We played much better in the second half but it wasn't enough in the end."
On that start...
"It's hard to say why but it's something we're going to have to work on and try to change because these are games we have to be winning and we've dropped too many points here. We have to change that around."
Did you feel we'd go on to win after your equaliser?
"We created chances in that last 15 minutes or so and probably should have gone on and won it but like I said, if you give a team a sniff, especially a team like West Brom, they will hold onto it for life. They made it tough for us. It's disappointing but all we can do is look forward to Leicester on Tuesday."
Below: Eric Dier
Eric Dier
Overall thoughts...
"If you let a team like West Brom score first then you know it's going to be very diffcult. We let that happen, the goal was disappointing and after that it was tough. We didn't start well for 20 minutes but for the rest of the game it was wave after wave of attacks but we couldn't quite get over the line and get the three points."
Are these the most frustrating games to play in?
"Yes, because we know we should be winning them. We haven't today, so that's extremely disappointing. But it's gone now, so we have to move on and the good thing is that we have Leicester on Tuesday now, so we'll focus all our attention on that because it's now an even bigger game than it was before."
Below: Kieran up against Jay Rodriguez
Kieran Trippier
Overall thoughts
"The immediate reaction is frustration and disappointment that we didn't get the three points. We could have come out of the blocks quicker and could have moved the ball better but it's one of those games where we dug in at 1-0 down, the spirit was good, we created a lot of chances, Harry scored the equaliser and we felt we could have gone on to win, but it wasn't to be."
On being so heavily involved in attacking areas...
"I want help out as much as I can, get high up the pitch. We're all disappointed with the result. We thought we could have won the game with the chances we created, I thought we were dominant from 20 minutes through to the end of the game but we couldn't get the win. We pinned them back, Harry got the goal to get us back into the game and we're disappointed we couldn't get all three points."
Below: Sonny takes on Hegazi
Heung-Min Son
A frustrating afternoon?
"Of course, it makes you frustrated and angry when you can't break through to score. I'm still hungry to score goals and win games. Everyone is of the same mind as me - we had a lot of shots, a lot of shots on target, created chances but sometimes it doesn't work for you. This is football. We always want to win but sometimes it's not possible and that was what we saw today. We are all upset, we deserved more than one point."