Spurs Ladies 2-0 Aston Villa Ladies FC
Spurs claim first victory in Women's Super League
@SpursOfficial
Mon 02 October 2017, 17:45|
Tottenham Hotspur
Spurs Ladies claimed a milestone first win in the Women's Super League as Aston Villa were toppled 2-0 in WSL 2 on Sunday.
The team responded perfectly to their narrow 2-1 defeat at Durham last week as goals from Bianca Baptiste and Coral-Jade Haines secured the points at Cheshunt FC.
Karen Hills said the players would learn quickly after that opening day loss and that proved the case.
"The players weren't down after Durham and as I said last week, if anything, that proved they can compete at this level," said Karen.
"You could sense they just wanted to get out there again and we played really well against Villa.
"It was a tough game, Villa had a spell in the second half where we had to defend well but we came through it and went on to add our second goal.
"I can only speak positively about the team. We knew we had it in us and we've gone out there an proved it. Villa are a good side and I'm sure they will be right up there but that's two good teams we've faced now and we've more than matched both of them.
"It was great to see over 400 fans there as well. That support gives everyone a lift. We were unbeaten at home last season and we've started in the same way. We want to maintain that at home for as long as possible."
Below: Into the huddle with the team before kick-off against Villa
Action Summary
Spurs Ladies bounced back in style getting off the mark in their home FA Women's Super League 2 debut with a favourable 2-0 result against Aston Villa - in front of 421 supporters at Cheshunt FC - and it could have been by a larger margin.
Bianca Baptiste broke through on goal inside 30 seconds forcing Sian Rogers to boot clear towards Wendy Martin, who fired over the rebound. Martin's deep cross to the far-post dropped to Sarah Wiltshire, whose side-foot volley dipped into the arms of Rogers.
Coral-Jade Haines sent Baptiste away to finish – but was deemed offside. Ashleigh Neville clipped a defence-splitting pass towards Martin to hit a dipper over the upright. Baptiste found Haines, who evaded the top right by inches from 30 yards and Martin hit wide on the slide after collecting Lucia Leon's pass.
The breakthrough arrived on 19 minutes. Baptiste's corner towards the near-post found its way past Rogers and dropped into the far corner.
Baptiste made a surging run down the left before opening up for the strike which Elisha N'Dow frantically blocked. Wiltshire broke down the right playing back inside to Leon who powered past the right post. Leon slipped into Baptiste who back-flicked towards Martin for a one-on-one, but her delayed strike was stopped. Wiltshire saw her curler off the left patted down by Rogers. Villa's Alice Hassall then burst down the left seeing her inside curler dip past the far post.
On the stroke of half-time, Baptiste collected on the turn beating Rogers, but struck wide across the face of goal.
Into the second half and Merrick broke away for a one-on-one but couldn't beat an inspired Toni-Anne Wayne making the low stop. Wiltshire found Martin and her near-post strike was pushed away.
Wiltshire drifted into the area striking past Rogers but across the six-yard box. Merrick's curler from 30-yards struck the upright before Neville's teasing pass evaded both Wiltshire and Lauren Pickett bursting towards goal.
A minute later and with 74 on the clock, Pickett paced down the right cutting inside towards Haines, who picked her spot and struck home for 2-0 and the points were safe.
Report from Khalid Karimullah at Cheshunt FC, Theobalds Lane
Photographs with thanks to Wu's Photography
Teams
Spurs Ladies: Toni-Anne Wayne, Lucia Leon (Maya Vio 89), Jenna Schillaci, Renee Hector, Ashleigh Neville, Josie Green, Sophie Mclean, Coral-Jade Haines, Wendy Martin, Bianca Baptiste (Lauren Pickett 68), Sarah Wiltshire (Katie O'Leary 84). Substitutes (not used): Chloe Morgan, Hannah Mackenzie.
Aston Villa Ladies: Sian Rogers, Alice Hassall, Jade Richards, Elisha N'Dow, Chloe Jones, Aoife Hurley, Beth Merrick, Hayley Crackle (Hannah George 45), Katie Wilkinson (Jodie Hutton 45), Ashlee Brown (Tash Baptiste), Kerry Welsh. Substitute (not used): Chloe Beattie.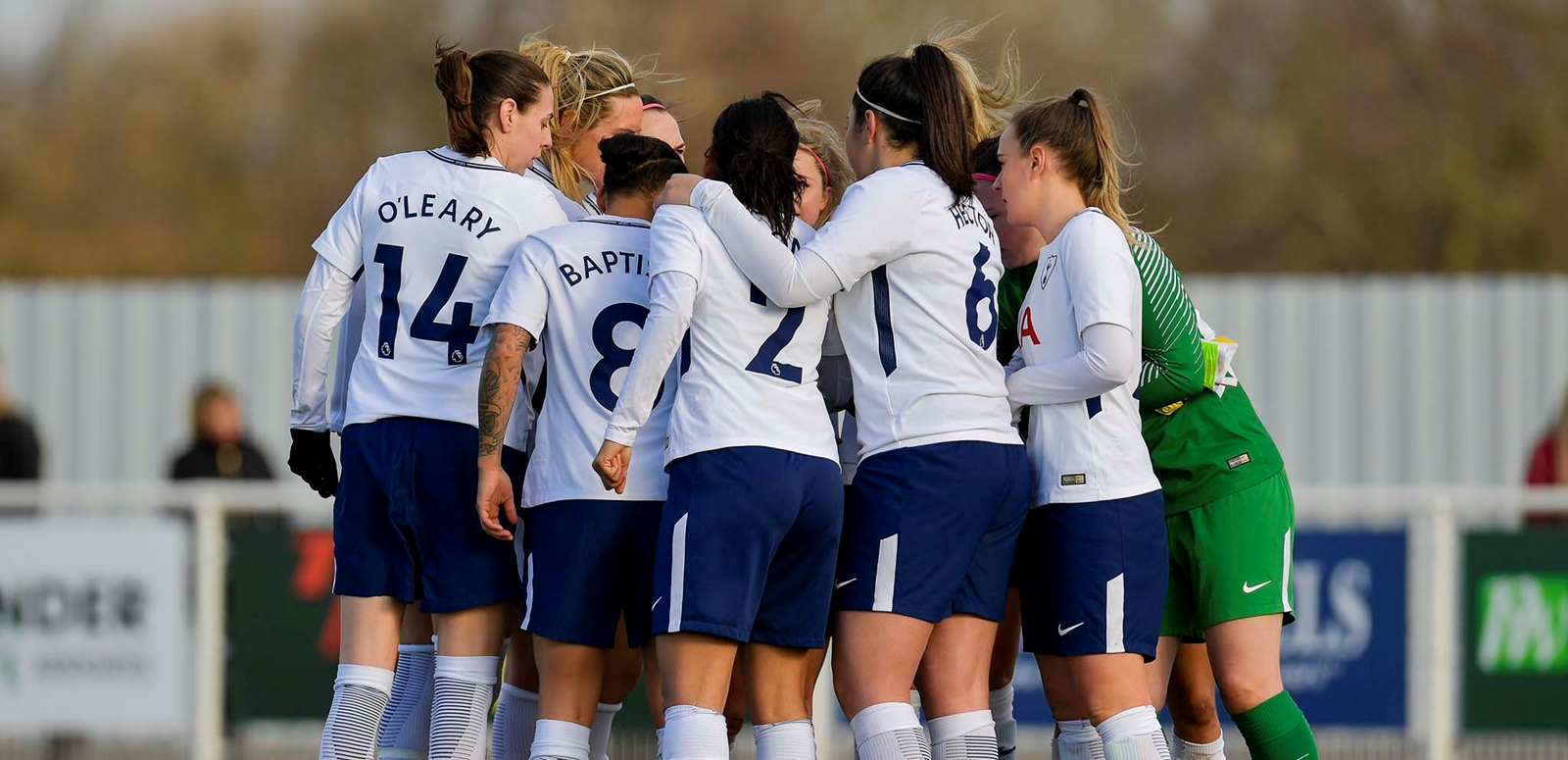 Up next
Spurs Ladies travel to Barnet to face London Bees at the Hive in WSL 2 on Sunday 8 October (2pm).