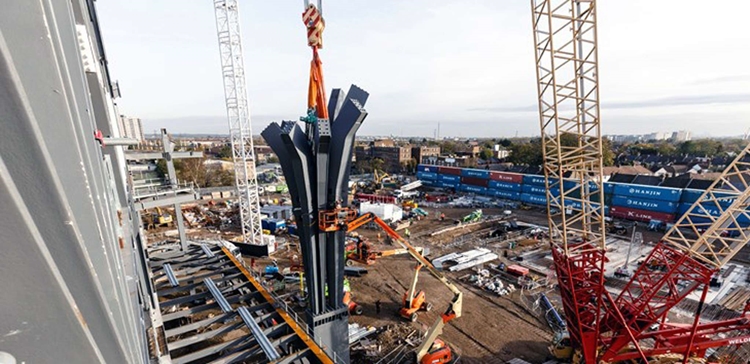 South Stand 'trees' delivered to New Stadium site
@SpursOfficial
Thu 09 November 2017, 21:15|
Tottenham Hotspur
These are known as 'trees' due to their shape and how they branch out to support the structure.
To give you an indication of their sheer size, once assembled, they will hit 49 metres in height.
The trees are unique to our new stadium having been designed so the venue's sliding pitch can move underneath the South Stand unimpeded.
Below: Image shows how the trees will support the South Stand
Here are a few facts about the trees: 
- Each tree, including the base and plinth, weighs 262 tonnes – that's over 20 double-decker buses.
- The height from the underside of the base to the top of the tallest branch is 49 metres – that's half-way up Big Ben.
- The trees are a unique architectural feature supporting the back of the new single-tier South Stand including the rakers that carry the terraces and compression ring from which the stadium roof us suspended.
You can keep up to date with the progress of the new stadium via our dedicated new stadium website HERE.