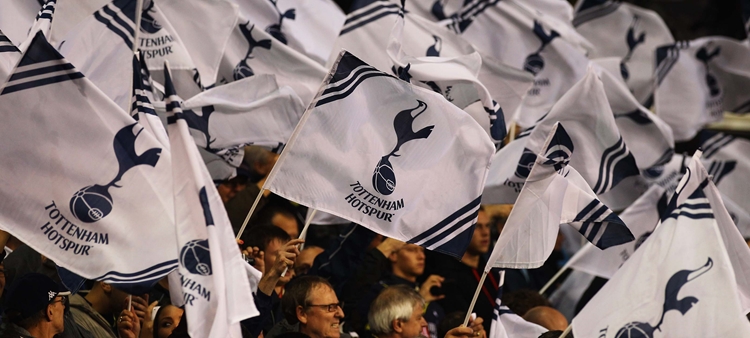 So close to Rivaldo
@SpursOfficial
Thu 01 August 2002, 12:00|
Tottenham Hotspur
Tottenham Hotspur (Spurs) Football Club is located in North London. The club is also known as Spurs. Tottenham's home ground is White Hart Lane. The club motto is Audere est Facere (To dare is to do).
Glenn has revealed just how close the club came to securing the services of Brazilian superstar Rivaldo.
It emerged on Monday afternoon that Glenn and the chairman has pursued the Barcelona striker and were confident of a stunning coup before Rivaldo opted for a switch to AC Milan at the last minute.
"We were so close to getting Rivaldo," said Glenn after Wednesday evening's game at Crystal Palace. "Milan pushed the boat out and pushed the money up to extortionate levels.
"Other than that we were pipped at the post - he was coming here.
"To be fair to the lad he showed a touch of class, I've never known it before, he sent a terrific letter explaining why he opted for Milan. I've never had that before from a player I've missed out on.
"It was a touch of class from him and his agent saying that he would have come but, in the end, Milan proved to be place where he felt it was right - whether it was financial or not.
"At the end of the day, really, they made him an offer he couldn't refuse."
The chase for Rivaldo is an indicator of the quality Glenn is seeking to bring to the club and he says he still hopes to draft in a couple of signings before the deadline.
"It shows where we're trying to aim for the club. There has been a lot of stuff written in the papers that you have to take on the chin I'm afraid - they should be talking about how well the England cricket team are playing at the moment.
"But it's not the case.
"As soon as we get into the season and get a couple of good results they'll be off our back. If we make a couple of good signings, that's what we're working towards and what we're working behind the scenes to do.
"A lot of clubs are as well though. We're not the only club that have not signed, no-one has really and it's clogged up at the moment. Rio's money hasn't gone back into the cycle really because Leeds need the money.
"At the end of the day we'll just carry on and take a few little bits on the chin, but you have to do that."

By Richard Hubbard at Selhurst Park