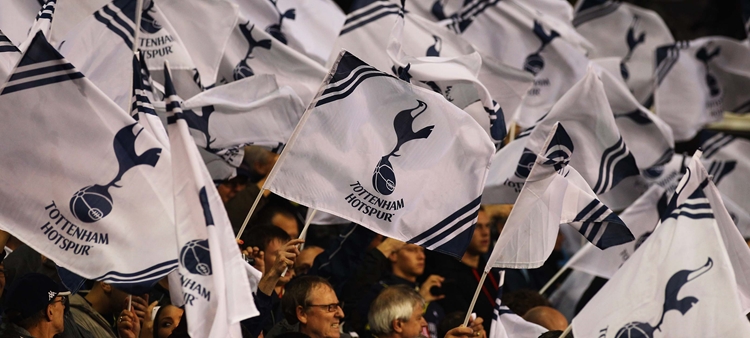 'Pele told me England were the only team Brazil were worried about' - Alan Mullery on Germany, Brazil and Mexico 1970
@SpursOfficial
Fri 10 November 2017, 11:30|
Tottenham Hotspur
As England prepare to face Germany and Brazil in friendlies at Wembley, our legendary former captain Alan Mullery recalls two history-defining England matches against West Germany and Brazil at the 1970 World Cup - Pele, Banks, Muller, Beckenbauer and what might have been as the Three Lions defended the trophy in Mexico.
"It's like opening a box, the memories come flooding back…"
It's over 47 years ago now, but Alan Mullery can remember the finest details.
The heat in Mexico will never leave him. "It was 100 degrees in the shade - but there was no shade!"
Gordon Banks' save to deny Pele. "I ruffled his hair and said 'why didn't you catch it?"
German striker Gerd Muller breaking England hearts. "He just did what he did."
Of course, there are more - Bobby Moore's perfectly-timed challenges to deny Brazilian legends Pele and Jairzinho, still replayed over and over to this day, and later swapping shirts with Pele, a legendary image, Franz Beckenbauer firing past Peter Bonetti to bring West Germany back into the game from 2-0 down and not forgetting Alan's goal to open the scoring in that quarter-final. "My one and only England goal."
In the space of a week, these were two matches that will live with England fans – of a certain age – forever. World Cup classics between the Brazil of Pele, Jairzinho, Gerson, Tostao, Rivellino and Carlos Alberto, the Germany of Beckenbauer, Muller, Seeler and Maier and of course England, Sir Alf Ramsey's defending champions from 1966.
In the middle of it all, two Spurs legends - Alan and Martin Peters.
Alan joined us in 1964 and played 373 matches until departing in 1972. He won the FA Cup in 1967 and as captain, lifted the League Cup in 1971 and UEFA Cup in 1972. He was 28 at the 1970 World Cup and earned caps 28-31 of 35 in Mexico.
Martin joined us in 1970 and played 260 times for us, winning the League Cup in 1971 and 1973 and UEFA Cup in 1972. He was 26 and earned caps 39-42 of 67 in Mexico.
Below: Alan challenges Pele in Mexico
Here are Alan's memories…
Brazil 1-0 England
June 7, 1970
Group stage, Estadio Jalisco, Guadalajara
Jeff Astle missed a golden chance from 12 yards before Jairzinho scored Brazil's winner on 59 minutes.
Alan: "For me, that Brazil side was the best national side I've ever seen, but we were equal to them and could have won it. We had more chances but it shows how good they were – they had two all game, Gordon Banks made that wonderful save from Pele and then Pele knocked it sideways for Jairzinho to score the goal. It was a classic."
Earlier in the game, Gordon Banks made what was described then as 'the save of the century' and is still regarded as the best save of all-time, scrambling from his near post to the far post to somehow turn Pele's downward header over the crossbar. The ball was behind him when he flicked it over - and Alan was closest to it.
Alan: "I was about two yards away! I remember everything about that. Banksy moved from one post to the other, dived back and flicked the ball over the crossbar. It was the most magnificent save and when he was on the floor, I patted him on the head and said 'why didn't you catch it?' and you can guess what he said back! It was magnificent. For me, it's still the best save of all-time because it was against the best team in the world, from Pele, in a game like that in the World Cup.
Below: Alan has the best view in the stadium as Gordon Banks makes his save against Pele
"These are moments people can never forget - Banksy's save, Bobby Moore's tackle on Pele. That Brazil team, I wouldn't say they were unbeatable, we came close, but the players they had, the quality, they were incredible. You only have to watch the final. I spoke to Pele some years later and he said the only team Brazil were worried about were England because we were reigning champions and played so well in 1966. We had our chances as well. It was a classic, technical game of football between 22 marvellous footballers."
England beat Czechoslovakia 1-0 to qualify second in the group behind Brazil and progress to the quarter-finals, where they would meet West Germany, the team they had famously beaten 4-2 to lift the Jules Rimet trophy at Wembley four years earlier.
Below: Alan scores the opener against Germany
England 2-3 West Germany
June 14, 1970
Quarter-final, Estadio Nou Camp, Leon
England fans remember heartbreak against Germany in Italia 1990, Euro 96 and in South Africa 2010, but here's where it started. England were 2-0 up thanks to goals from Alan and Martin but Germany pulled a goal back on 69 minutes, Geoff Hurst was inches away from making it 3-1 only for Germany to level and then win it in extra time.
Alan: "Even now, it's the subject most people ask me about. If I'm driving along, sometimes I'll think back to it. Of course I'll never forget scoring - my one and only goal! We played so well for an hour but then Peter Bonetti let Franz Beckenbauer's shot underneath him (for 2-1), he was much better than that and he gets blamed for England losing, but that's unfair. At that stage, if we'd held on for another 10 minutes, we'd have won.
Below: Martin celebrates after making it 2-0
"That goal gave them the edge and Uwe Seeler scored a looping header for 2-2. We still felt we were the better side at that stage and even when it went into extra time, we believed we could beat them. Gerd Muller then did what he always did for Germany, score, it's 3-2 and we're out of the competition. It was heartbreaking.
"When Muller scored that goal in extra time for 3-2, we just didn't have enough left. We'd gone from 2-0 up to lose 3-2 and everyone was completely shattered. To play in that heat for two hours in Mexico as well…in the game against Brazil in Guadalajara, I lost a stone in weight! It was such a tough way to go out but as I said, these are memories that will live with me forever."