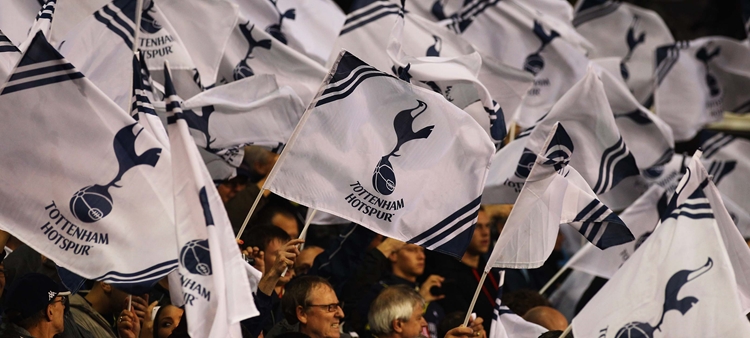 New non-smoking policy
@SpursOfficial
Tue 16 April 2002, 12:00|
Tottenham Hotspur
Tottenham Hotspur (Spurs) Football Club is located in North London. The club is also known as Spurs. Tottenham's home ground is White Hart Lane. The club motto is Audere est Facere (To dare is to do).
The West and North Stands at White Hart Lane will become completely no-smoking areas for a trial period from the start of next season.
The Club already runs a policy of no-smoking during the game throughout the Lane on matchdays.
But concern at the build-up of smoke in the concourse during the half-time period has forced us to look at the situation again.
In addition, a recent poll on our official web site was overwhelmingly in support of an outright ban.
Now a report commissioned by the Great London Authority has highlighted the increased risk of lung cancer, heart disease and stroke caused by passive smoking.
And with so many children watching games from these areas, the club has decided to act to help safeguard their health.
According to the report, heart disease alone caused by passive smoking claims the lives of around 1,000 Londoners a year. And campaigners are now calling for more curbs on smoking in public places.
It is estimated that the chances of non-smokers contracting heart disease are increased by 25 per cent if they live with smokers even though they inhale only one per cent of the tobacco fumes.
As Jennette Arnold, chairman of the GLA's Smoking in Public Places Committee, told the Evening Standard: "Passive smokers are at risk from a number of diseases including heart disease, lung cancer, stroke, asthma and chronic bronchitis.
"We want the government to prioritise scientific research into the risks of passive smoking."
However, we are not prepared to wait and risk the health of our non-smoking supporters.
Added Spurs Safety officer Sue Tilling: "This season we've experimented with no smoking in the ground while the game is in progress. That has been quite successful.
"However, there are areas of concern because everyone goes to have a smoke at half-time and therefore the concourse becomes very smokey and a health risk.
"So now we will instigate a trial season with two of our four stands being completely non-smoking on matchday.
"That is the entire public area of the stands so in effect seating and concourse areas will be no-smoking.
"This trial will start with effect from the first match of next season and we will monitor it's progress.
"We are looking to fans for their assistance to make sure this new measure is the way forward."
We have regularly polled our fans on this issue on this official website and non-smoking has always come out on top. The last poll, run for three months, ended with a vote of 29,000 to 14,000 in favour of a complete ban at the Lane.