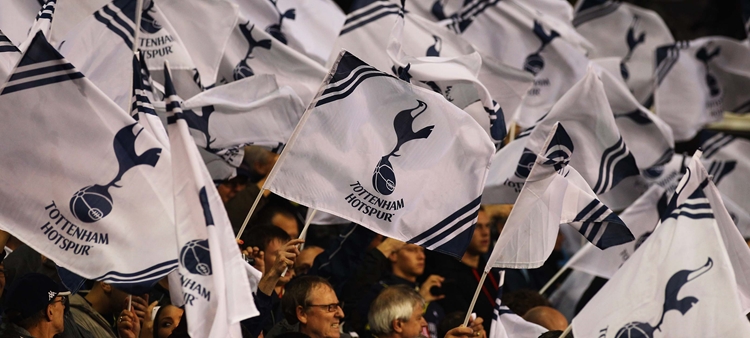 Lamela: "Family and football are the most important things in my life"
@SpursOfficial
Wed 29 November 2017, 12:45|
Tottenham Hotspur
Thirteen months of hurt disappeared in 80 seconds for Erik Lamela at Leicester City's KP Stadium on Tuesday night.
It's a night that won't live long in the memories of all those connected with Spurs but it was a huge step on the road to full recovery for Erik.
Trailing 2-0, the electronic board went up with number 11 on it after 77 minutes at the KP. Less than two minutes later, Erik provided the perfect pass for Harry Kane to rifle home for 2-1 and set up a grandstand finish. Erik was full of energy as we laid siege to the Leicester goal in search of an equaliser but that second goal proved elusive.
There was no hiding the team's disappointment afterwards, but Erik had provided a silver lining.

His last first team action was back on October 25, 2016 against Liverpool at Anfield in the League Cup, his last start in the Premier League at Bournemouth three days earlier.
Erik, 25 and with 122 appearances for us now under his belt, underwent surgery in March and May of this season and finally returned to action for our Under-23s in Premier League 2 on November 18.
Now he's back on the main stage and determined to stay there.
"It's been a very long time fighting to get back," reflected Erik at the KP. "Unfortunately, I didn't get well soon, but now I'm much better and very happy to be back.
"There were some very hard times but in life, you need to keep going, always looking forward. I fought every day to be good, to train, to help my team-mates. I did my best always and that's why, today, I'm here again.
"There has been a lot of support from my team-mates, also the fans, everyone who works in the Club.
"Every day, every week they ask(ed) how I felt and I felt sad for them because I wanted to play. I wanted to bring energy and good play to the team. Today is another step. I am back on the pitch and it felt amazing to play again in front of the people. Unfortunately, we didn't win."
Disappointing result but happy to be back ⚽❤️ #COYS Una lástima el resultado pero feliz por haber vuelto a las canchas ⚽️❤️ pic.twitter.com/FaCvscktRG

— Erik Manuel Lamela (@ErikLamela) November 28, 2017
A bundle of energy on the pitch, where his all-action style is so suited to Mauricio Pochettino's style of play, Erik loves his football. How tough was it for him without it?
"My family and football are the most important things in my life," he said.
"I am here in London to play for Tottenham so when you can't play, it's very hard. I fought every day, every week, I did what the staff wanted and today is the day I come back. It feels amazing to play again. I really enjoyed it."