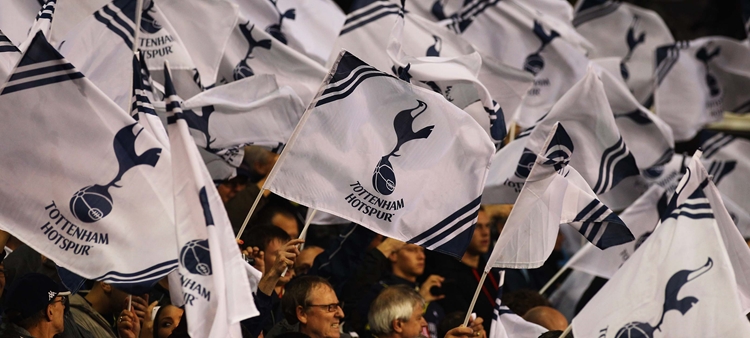 Harry is the first Spur since Jimmy Greaves to hit 20-20-20 in the league
@SpursOfficial
Mon 17 April 2017, 11:00|
Tottenham Hotspur
Harry Kane has reached the 20-goal milestone in the league for the third-successive season - the first time one of our players has achieved that feat since the great Jimmy Greaves back in the late 1960s.
The striker slotted home goal number 25 of the campaign and his 20th in the league as we made it a Club record seven straight wins in the Premier League with a 4-0 victory against Bournemouth on Saturday.
That was Harry's 89th goal in our colours in 158 appearances and he became only the fourth player in Premier League history to score three-successive 20s after Ruud van Nistelrooy, Alan Shearer and Thierry Henry. At 23, Harry is the youngest of that quartet.

Earlier this season, Harry became the first Spur since Mark Falco (1983-86) to score 20 goals in all competitions for the Club in three-successive seasons.
Martin Chivers achieved that feat in four-successive seasons between 1970-74, but only scored 20-plus league goals in 1970-71 and 1971-72.
That takes us back to Jimmy Greaves, who managed 20-plus league goals SEVEN times in his Spurs career, 1961-1970.
Greavsie did it in his first four seasons on the trot, 1961-62 to 1964-65 and then three on the trot from 1966-67 to 1968-69, the last time a Spur managed to hit 20-plus league goals three seasons on the spin.
Indeed, only five players have scored 20-plus league goals in successive campaigns in the Club's history, having joined the Football League in 1908 - George Hunt, Jonny Morrison, Bobby Smith, Jimmy Greaves (twice) and now Harry.
Bobby Smith also scored 20-plus league goals in four successive seasons, 1957-1961.
Harry is well aware of the company he's now keeping. "I've said before that I don't take too much notice of the records but it's a good feeling and, of course, Jimmy is the Club's all-time top goalscorer, an unbelievable player, so to be in the same company as him is incredible."
Solid win again! Happy to reach 20 goals for the 3rd season, hopefully more to come! #COYS#premierleague#THFCpic.twitter.com/wIuEHMrua9

— Harry Kane (@HKane) April 15, 2017
HARRY KANE - SPURS GOALS
Overall stats:
89 goals in 158 appearances
Breakdown:
69 goals in 107 Premier League appearances
10 goals in 31 Europa League appearances
4 goals in 9 League Cup appearances
4 goals in 8 FA Cup appearances
2 goals in 3 Champions League appearances
Back with a bang!

20 @premierleague goals for @HKane for a third season in a row! #OneOfOurOwnpic.twitter.com/8FilXIr3li

— Tottenham Hotspur (@SpursOfficial) April 15, 2017
SPURS PLAYERS TO SCORE 20 LEAGUE GOALS IN THREE SUCCESSIVE SEASONS
George Hunt
26 in 31-32 (24 league)
36 in 32-33 (33 league)
35 in 33-34 (32 league)
Johnny Morrison
28 in 35-36 (25 league)
35 in 36-37 (29 league)
35 in 37-38 (22 league)
Bobby Smith
38 in 57-58 (36 league)
32 in 58-59 (32 league)
30 in 59-60 (25 league)
33 in 60-61 (28 league)
Jimmy Greaves
30 in 61-62 (21 league)
42 in 62-63 (37 league)
36 in 63-64 (35 league)
35 in 64-65 (29 league)
And...
31 in 66-67 (25 league)
29 in 67-68 (23 league)
36 in 68-69 (27 league)
Harry Kane
31 in 14-15 (21 league)
28 in 15-16 (25 league)
25 in 16-17 (20 league, as of April 15, 2017)