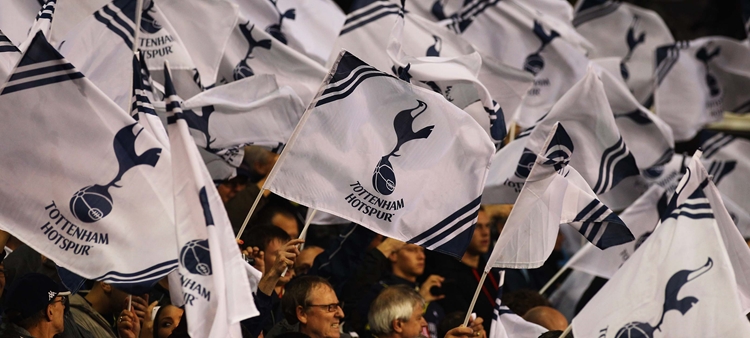 Dele, Kane, Son and Winks on a special Champions League night in Dortmund
@SpursOfficial
Wed 22 November 2017, 16:05|
Tottenham Hotspur
There was certainly a sense of pride as our players emerged from Signal Iduna Park last night.
Not only had they just responded in the best way possible to Saturday's derby loss, but come from 1-0 down to deservedly beat Borussia Dortmund in Matchday Five of the Champion League - and in doing so, secured top spot in Group H.
Pierre-Emerick Aubameyang put the home side ahead on 31 minutes. We were on top going into half-time and only denied an equaliser by Roman Burki but the BVB goalkeeper could do little about Harry Kane and Heung-Min Son's goals on 48 and 76 minutes respectively to clinch a famous win.
Here's what the goalscorers plus Dele Alli and Harry Winks had to say afterwards...
Below: Sonny curls home the winner
Heung-Min Son
On the win...
"Winning always makes us happy. It was a difficult game but we deserved it. We had to fight. We were 1-0 down but we showed our mentality and we deserved to win this game."
On his winner...
"I was quite confident in this position (16 yards out, just left of centre) because I work a lot in training and I like this position a lot to shoot. The pass from Dele was really good, he fought for it and gave me a great pass. It's a special moment."
Below: Harry celebrates his goal
Harry Kane
On the performance...
"We felt we could have played better in the first half, especially with the ball. To come out in the second half and turn it around as we did in such a tough place is a good achievement and to finish top - it's a proud night. We can enjoy it and go into the last group game and play our football."
On what was said at 1-0 down at half-time...
"We just said to be better on the ball because there were opportunities to play and maybe we rushed it a bit or went long too early so in the second half. We said to be more aggressive going forward, find the holes, find players in space and just attack. We did that, scored two good goals and saw the game out well."
Below: 'Winksy' celebrates Sonny's goal with our fans
Harry Winks
Overall thoughts....
"This shows the character of the players. It's tough when you come away to a place like Borussia Dortmund and if you then concede the first goal, it really puts you to the test. The result shows how good we are and how united we are. At half-time we said 'we're still in this, it's there for us'. We came out, scored an early goal and that put us on the front foot. It was brilliant."
Below: Dele shows his determination between Gotze and Yarmolenko
Dele Alli
On finishing top of the group...
"It's a fantastic result for us. When the draw was made it looked like a tough group for us but one you want to be part of when you go into the Champions League to test yourselves against the best teams in Europe. That's what we've had to do and we've come out on top so that's a big statement."
On our travelling fans...
"We've got unbelievable fans and they really pushed us on as we came from 1-0 down to win 2-1. The fans keep believing and keep us going as well and a big thanks to all of them."