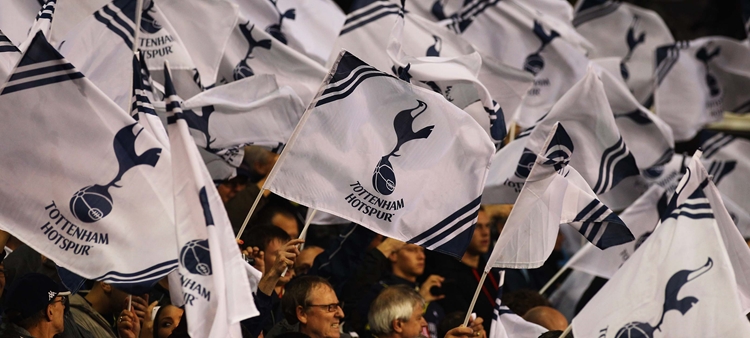 Class of 51 - Eddie Baily
@SpursOfficial
Tue 05 April 2016, 12:50|
Tottenham Hotspur
Manager Arthur Rowe used just 19 players when we won the Division One title for the first time in season 1950-51. Now, 65 years on, we pay tribute to each one. In the last of a special series, John Fennelly spotlights the contribution of inside-forward EDDIE BAILY.
EDDIE BAILY
Games: 40.  Goals: 12.
Magical and mercurial, Eddie Baily was the inspiration behind this wonderful Spurs side. In a team of class performers, Baily was the true star and deservedly still retains legendary status at White Hart Lane.
If Baily was born to be part of our 'Push-and-Run' approach, then the system could literally have been invented for him. He excelled in our short one-two passing game with the neat skills to embellish it and the wonderful vision and natural movement to enhance his contribution even further.
Yet, once again, we almost lost him before he could stamp his massive personality on the side. He was already on our books as an amateur before the Second World War broke out and saw service with the Royal Scots Fusiliers in Belgium, the Netherlands and Germany.
Then rumours reached Tottenham that he had been killed in action and we allowed his registration to lapse. For his own part, Eddie must have wondered why he heard nothing from us at the cessation of hostilities and so accepted an offer from Chelsea to sign for them!
It was only when Eddie popped in at the Lane to collect his kit that the error became known and, to Chelsea's credit, when the situation was explained to them they agreed to cancel his registration and Baily was welcomed 'home' by manager Joe Hulme.
Born in Clapton, East London, Eddie was a versatile sportsman who also played cricket for the Essex 2nd XI while working as a printer and later for a stock brokerage team. He was a success in local schools football and, on joining our junior side, was assigned to Finchley, one of our nursery sides at the time.
One of his greatest assets was a confidence that bordered on ebullience, maybe even arrogance, as he lived up to his reputation as the best inside forward of his generation. He was more of a technician than an artist, but his razor-sharp speed in thought and action kept him way ahead of his peers.
He was known as the 'Cheeky Chappie,' with an outlook that matched music hall comedy maestro Max Miller as he breezed through games, creating and scoring goals and delighting the fans with his optimism and alchemy, allied to a sixth sense that could make things happen from nowhere.
By October, 1946, he was a full professional and made his senior debut the following January in a 2-0 home win over West Bromwich Albion. Sonny Walters also played his first game for us in that Division Two encounter. He would go on to help us top the Second Division Championship in 1950, to lift the title in 1951 and to the runners-up slot the following season.
He also scored five goals in his nine full England outings and was a member of the 1950 World Cup squad.
Baily would go on to score 69 goals in 325 senior games for us before moving to Port Vale in January, 1956, and then on to Nottingham Forest nine months later where he helped them to promotion to the top flight in 1957.
He ended his playing career with Leyton Orient where he moved on to the coaching side and helped them to promotion to Division One for the first time in 1962.
Below: Eddie with new signing Cyril Knowles (right) and Danny Blanchflower in 1964
In October, 1963, he returned to the Lane as assistant manager to his old team mate Bill Nicholson and remained in that post for the next 11 years as we won the FA Cup, two League Cups and the UEFA Cup.
Strict but fair, he demanded from the players the same level of commitment that he had always shown but could terrify youngsters like me sitting on the embankment at Cheshunt when he would 'discuss' matters with any players that he felt were falling below that standard!
He left with Bill in 1974 and then embarked on a highly-successful era as West Ham United's chief scout up until his retirement in 1992. Sadly he died at Welwyn Garden City in October, 2010, at the age of 85.