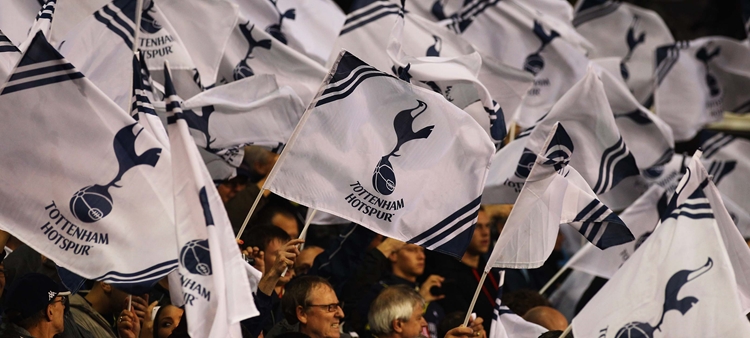 Walter Tull remembered
@SpursOfficial
Sun 25 March 2018, 17:25|
Tottenham Hotspur
Tributes were paid today to our former player Walter Tull on the centenary of his death during World War One.
Walter, the first black outfield player to play at the highest level in this country, joined us as an amateur in April, 1909, and so impressed that he signed professional terms within a month.
The Club continues to recognise the legacy Walter has left on our game and our society, while educating local young people on the history of Tull through our Foundation.
This week, Club Ambassador Ledley King will attend an educational workshop for local primary school students at Percy House – our new enterprise, employment and skills hub on Tottenham High Road, a place where local people will be able to learn more about the impact that Tull's legacy has left in our game and on society today.
This follows on from the annual schools workshops delivered on the subject of Tull around Black History Month (October), traditionally held at White Hart Lane's 'Spurs Learning Zone'.
Walter's story will also be told in the new museum, which will play such an important part at our wonderful new stadium.
After two goals in 10 senior games, Tull joined Northampton Town in October, 1911, in a deal that saw defender Charlie Brittan move to White Hart Lane.
When war broke out, Walter enlisted in the Footballers' Battalion of the Middlesex Regiment and became the first black combat officer in the British Army. He was mentioned in despatches and recommended for the Military Cross for his bravery in the face of enemy fire.
Sadly he died during the Battle of the Somme on March 25, 1918. He was aged 29. The war would end just over six months later.
Ledley, our former captain, represented the Club at All Saints Church, Northampton, today, where Walter Tull's life was celebrated in a special commemorative service led by the Mayor, Cllr Gareth Eales.
We continue to salute his memory.
The story of Walter Tull
Back in 2009, on the centenary of his arrival at Spurs, Club Historian John Fennelly put together what is seen as the ultimate guide to Walter's life. The feature ran in Hotspur Magazine and was later used by the BBC as a touch point for information on this pioneer.