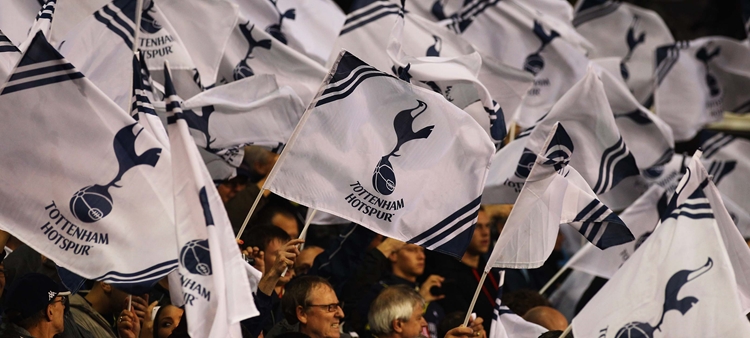 Tiling begins on new stadium exterior
@SpursOfficial
Tue 20 February 2018, 17:30|
Tottenham Hotspur
Regular viewers of our stadium webcams will have seen that we have now commenced the installation of decorative tiling on the outside of our stadium. We can reveal that it will feature some of the most well-known words and phrases that represent our famous club.
The six different phrases, all created in our bespoke Club font, will adorn the outside of our new home on each of the six cores of the stadium paying homage to our heritage and core values. The tiles have been specially rendered in the Club's renowned dark blue and will form a key part of the fabric of the building.
The words 'TOTTENHAM HOTSPUR' and 'ESTABLISHED 1882' will be spelt out either side of our West Atrium with our iconic club badge also adorning this elevation of the stadium.
Tiled either side on the opposite East Atrium will be an excerpt from the famous quote from our 1961 Double-winning captain Danny Blanchflower 'The GAME IS ABOUT GLORY' and 'LONDON N17', representing our home city and post code. In fact, the D in 'LONDON' is already visible - as our photographs show.
The North West corner will feature our club motto 'TO DARE IS TO DO' with the original Latin form 'AUDERE EST FACERE' appearing on the North East corner. The letters for these will be cast in concrete with a dark blue tiled background.