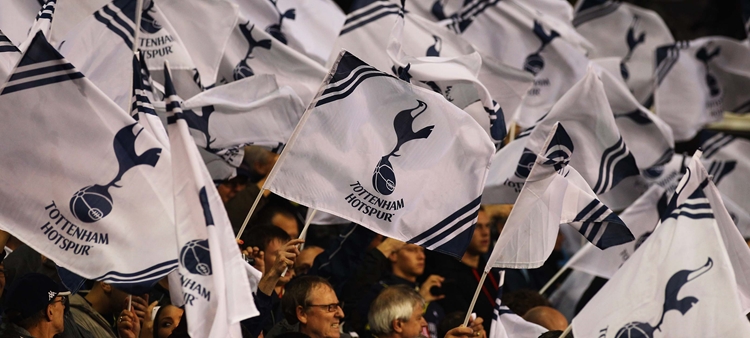 Scott Parker's Under-18s to 'give everything' in League Cup Final
@SpursOfficial
Fri 16 March 2018, 16:48|
Tottenham Hotspur
Scott Parker has challenged our young players to take one last, huge step in the inaugural Under-18 Premier League Cup and lift the trophy against fierce rivals Chelsea in Sunday's final.
After an indifferent start in the group stage of the newly-introduced competition, we really clicked into gear with a 4-1 home win over Aston Villa on December 2 – a result which saw us qualify for the knockout rounds as one of the two best second-placed sides.
That was followed by a stunning 4-0 home win over Steven Gerrard's previously-unbeaten Liverpool before another four-goal triumph, this time 4-1 against north London rivals Arsenal, in the semi-finals on February 17.
Now it's our most difficult challenge yet as we come up against an all-conquering Chelsea side at their Cobham training base (Sunday, 2pm) in one last showdown with the trophy on the line.
After a 4-4 home league draw with the Blues earlier this term, they beat us 2-0 in February to knock us out of the FA Youth Cup for the third time in four years and are well on the way to winning that competition for what would be a fifth consecutive season. They've also won the UEFA Youth League for the last two seasons they've been involved and are through to this year's semi-finals, and are nine points clear at the top of the Under-18 Premier League.

"It's a big game and the boys are really looking forward to it," said former midfielder Scott, who took over as our Under-18s Coach last summer following his retirement as a player.
"Development goes right out the window on Sunday. Of course we want to win and on Sunday it's all about that to be honest. Obviously there's a little bit of an eye on development but if I'm being brutally honest, come Sunday, it's a final and we want to win the game.
"We're confident but, like anything, we're playing against a very, very good side, a team that probably dominates this age group, so it's always good to come up against that sort of competition and in a final – it's something different for the lads, so it should be a good game.
"The League Cup has been a really, really good competition for us. We've played against Liverpool who were unbeaten when they came here, we got the win there, Arsenal the same, so it's been really good and something different as well for the boys – a cup competition, knockout football that's different to your regular league games. It's been a very good experience for the boys and we've been really pleased with it."
Scott has a big pool of players to pick from this weekend, with most of the boys split into two groups for the midweek games against FC Porto in the UEFA Youth League (2-0 defeat) and Swansea City in the Under-18 Premier League (0-0 draw) at Hotspur Way.
"We're coming off of a busy week and training has been pretty low because of that, but my message is always the same to the boys – all you ask is for them to give you everything that they've got, listen to any instructions, try to give as much as they can give and hopefully put in a performance," explained the former England international.
"I think we all know that at a young age – I was their age once – it's inconsistent, up and down. That's part and parcel of football when you're a young boy but if we can try to get a performance on Sunday and everything clicks, which we're hoping for, we'll give them a tough game.
"In the league game here earlier this season we played really well and, even in the FA Youth Cup game when we lost 2-0, we played well at times but didn't really have too much of a threat. They were strong at the back and on the day they caused us some problems, but hopefully we can turn the tables a little bit and try to win the game at the weekend."
We'll have live updates from Cobham on Twitter on Sunday afternoon @SpursOfficial.