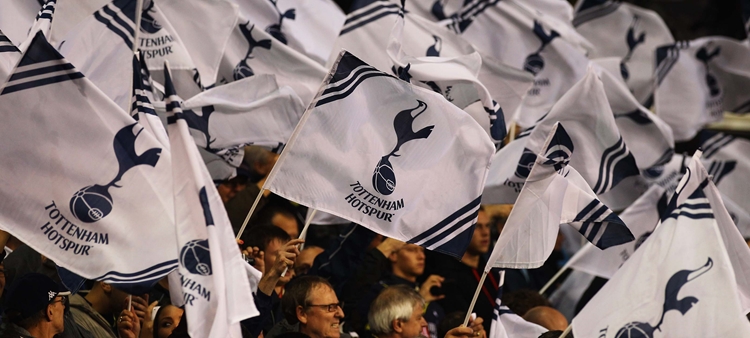 Schneider Electric chosen as energy management supplier
@SpursOfficial
Thu 15 March 2018, 10:00|
Tottenham Hotspur
The Club has selected Schneider Electric as its Official Stadium Energy Management Supplier. As part of the relationship, Schneider Electric will provide technologies and solutions to distribute power supply throughout our new stadium. It will also integrate key systems and facilitate data flow to improve the venue's day-to-day energy and operational efficiency.
Since planning for the new stadium began, the Club has been committed to driving innovation and using modern technology to enhance the visitor experience and support the stadium's operations. The energy management and building management solutions provided by Schneider Electric will play a key role in delivering energy and operational efficiencies.
Schneider Electric will embed its EcoStruxure™ platform within the stadium's infrastructure to provide real-time monitoring for preventative maintenance including aspects such as temperature and lighting conditions.
The stadium's electrical infrastructure will be monitored constantly from Schneider Electric's remote field services bureau. Its Building Analytics software will perform system checks every five minutes, 60,000 checks in total every hour on site. Schneider Electric product experts will also be on site to personally monitor the stadium's power infrastructure on match days and in the build-up to any special events.
Matthew Collecott, Director of Operations, Tottenham Hotspur, said: "Schneider Electric is a leading provider of energy and building management systems and we are delighted to announce its role in the stadium project. We have the upmost confidence in their ability to deliver a best-in-class energy management system, which will power one of the most technologically advanced stadiums in the world."
Mike Hughes, UK Zone President of Schneider Electric, said: "We are delighted to partner with Tottenham Hotspur to create one of the world's most compelling venues for sport and entertainment. By embracing digitisation and automation, the stresses associated with hosting and attending live events can be alleviated. Together, we will develop a next-generation customer experience for sports fans; one that is only achievable with the latest technology."