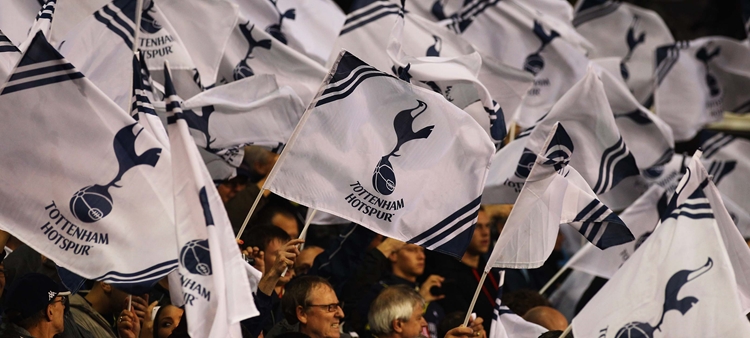 Positive vibes from Sean Davis as he resurfaces with Legends outing
@SpursOfficial
Mon 23 April 2018, 15:32|
Tottenham Hotspur
Sean Davis was back in a Spurs shirt for the first time in 12 years on Sunday as he made his debut for the Legends team – and he was quick to praise the "huge progress" the club has been making under Mauricio Pochettino.
It doesn't seem that long ago that the midfielder joined us from Fulham ahead of the 2004-05 season and started our first four Premier League games as we opened strongly with two wins and two draws.
A skilful player capable of making powerful runs forward, he would make 17 appearances over the next 18 months before leaving for Portsmouth in January, 2006, without truly fulfilling his potential due to injuries.
Now 38 years of age and retired as a player since 2012 following a loan spell at Bristol City from Bolton Wanderers, Sean resurfaced with a 90-minute stint in the sunshine as the Legends battled Hastings United Vets in front of almost 2,500 fans down on the East Sussex coast and, while admitting to having mixed emotions over his own time at the club, was full of praise for our present-day stars.
"Spurs have made huge progress," said the Clapham-born grafter. "On their day they can beat anyone in the Premier League and they've got the right man in Mauricio Pochettino.
"I think they've got top players in all positions. Centre-midfield is quite strong – I'm loving Eriksen, I think he's unbelievable and he doesn't get as much praise as he should. I don't know what the stats are but the amount of goals he creates must be crazy.
"Dier is a solid player who can play centre-half as well and I'm a massive fan of Dembele, who was obviously at Fulham too. I don't think he realises how good he is."

Above: Sean Davis on Spurs Legends duty on Sunday.
On his own tenure at White Hart Lane, Sean reflected: "It was frustrating with injuries and obviously the manager who brought me in (Jacques Santini) left, which is always difficult. It's happened to me twice – it happened at Bolton as well – and when another manager comes in, it's all about opinions.
"With injuries and signing new players and the club being on the up, I ended up leaving but I enjoyed it, although it was a frustrating time for me."
Frustration was also the key word for Sean and some of our ex-players from the 1980s and 1990s on Sunday as a younger Hastings side with quick forward players emerged with a 5-2 win. After shipping four goals in the first half, Sean, David Howells and Kevin Watson ran the midfield areas during a resurgent spell for the Legends after the break while Justin Edinburgh and Stuart Nethercott were excellent in stemming the tide in central defence.
Josh Wynne did manage to scamper in behind and score a fifth goal for the hosts on 77 minutes, but substitutes Glen Southam and Trevor Wilkinson restored some pride with two strikes in the last six minutes as the Legends' first game in a few months following their winter break ended in a rare defeat.
Apart from playing in charity games such as Sunday's, Sean says he's still involved elsewhere in football: "I work for a sports agency, looking at helping younger players," he explained. "I used to do a bit of work at Fulham and I get down to their games as much as I can because they're not far from me near Gatwick, so I'm still doing little bits in the game and enjoying it."