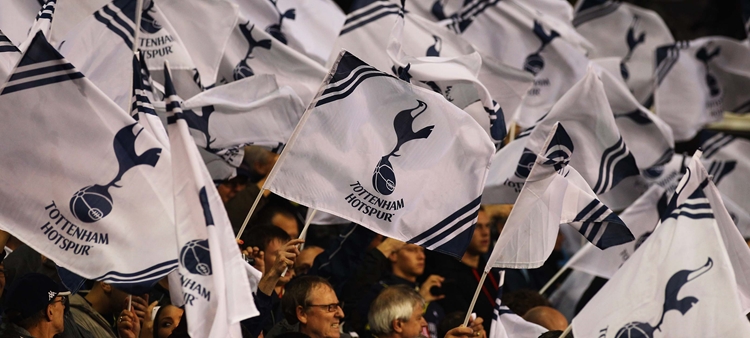 Club announces single-use plastic reduction measures for new stadium
@SpursOfficial
Tue 17 April 2018, 13:00|
Tottenham Hotspur
.
• Club committed to phasing out single-use plastics across all Club operations.
• From opening day, our new stadium will eliminate use of plastic straws, stirrers, cutlery and all plastic disposable packaging that accompanies these items.
• All new supplier contracts will include requirement to reduce single-use plastics.
• One Hotspur membership packs to include see-through Bag for Life that will be encouraged to be used on matchdays.
As we plan for the opening of our new stadium, we have been exploring ways to ensure that products we use do not end their life with us as part of our commitment to reducing our single-use plastic footprint across Club operations.
We have sought to source more environmentally sustainable alternatives to single-use plastic and will continue to do so as part of our commitment to phasing out single-use plastics from our operations. Any new contracts which come up for tender will also include a requirement to cut single-use plastics.
As such, we shall not be stocking plastic straws, stirrers or cutlery from day one at our new stadium across all concourse areas, nor will they be wrapped in any plastic disposable packaging. In addition, no single-use plastics will be used to serve food inside our premium areas.
All our One Hotspur members will receive a Bag for Life as part of their membership packs for the 2018-19 season. The see-through Bags for Life meet our stadium security and safety requirements, meaning fans can bring their bag along on matchdays to carry all of their belongings and in-store purchases.
Those stadium visitors that are not part of our membership scheme will be able to purchase a multi-use, reusable drawstring bag from one of our retails outlets at a cost of £1.
We shall also be phasing out standard 5p carrier bags and replacing them with biodegradable alternatives, including a new see-through option for security purposes that will help to reduce queue times when entering the stadium.
Profits from the sales of any of these bags will continue to be donated to the Tottenham Hotspur Foundation.
Chairman Daniel Levy said: "As a Club we have always taken our responsibility to care for our environment seriously. We have demonstrated this with the environmentally sensitive development of our Training Centre, where we have preserved historic hedgerows and planted for the future and which will see us adding an Environmental Centre and Nature Reserve there too. Another first by the Club.
"So I am delighted that we shall now be bringing our values to the new stadium to both play our part in the reduction of single-use plastics and raise awareness of the importance of doing so."
Each year 400 million tonnes of plastic is produced worldwide and 40 per cent of it is single-use, meaning it is used only once before being thrown away.
More than eight million tonnes of plastic enters the world's seas each year, most of it coming from land, and it can take hundreds of years for it to break down, posing significant threat to wildlife and the environment.