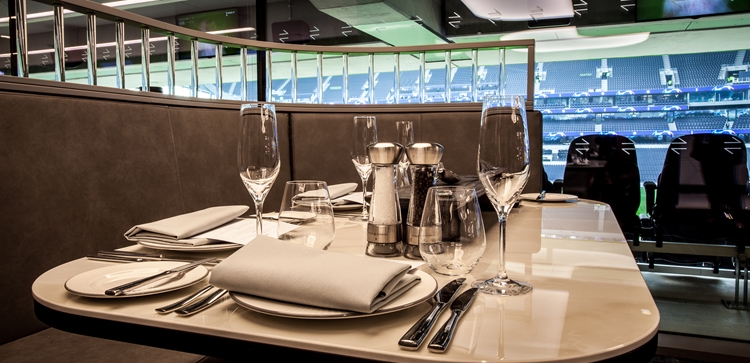 Premium Loge
Combine intimate dining with networking
A First in UK Stadia
Our contemporary and innovative Loges are a first in UK stadia. Our Loge Suites offer you the privacy and dining experience of a Private Suite whilst retaining the ambience of a restaurant and bar. This allows you to enjoy an intimate dining space with the opportunity to mingle and network with other guests.
Loge Suites
Our Loge Suites offer a private dining experience, stunning pitch-side views, great seats accessed directly from your restaurant and a fantastic choice of food options.
Available in various capacities starting from four guests, Loge Suites are ideal for entertaining and networking with other visitors.
Contact the Premium Sales team today
If you would like to speak with a member of our Premium Sales Team, simply contact us in one of the following ways:
   0208 365 5150
  Click the chat box in the right corner of this page
  Message us via the form below and we'll get in touch with you